The Origin of Uncanny; Revelation of Lurking Horror in The Man of the Crowd with the help of Fairclough's 3D Model
Keywords:
Exhaustion, Fairclough's 3d Model, Fear, Repulsiveness, Uncanny, Uncertainty
Abstract
The uncanny represents all the terrible, fearful, and death-arousing elements that make the meanings of a text uncertain. The existing structure of the plot, storyline, themes, narration, and writing style help in building up the nonsensical or uncanny work. This exhaustion and repulsiveness are quite interwoven in Edgar Allen Poe's works. To unravel this uncanny and horridness from Poe's The Man of the Crowd, the researcher has used Fairclough's 3D (three-dimensional) model. By the application of all three layers, Description, Interpretation, and Explanation presented by Fairclough, the researcher has taken out the elements of fear and mystery from his work to reveal the intertwined uncanny. Things at first seemed illogical and stale but the infusion of hidden intentions and elucidations within the text made it stand out. It is necessary for the reader to understand those intentions to grasp the structural whole. Furthermore, it has been realised that the uncanny was not just limited to the stories, but it also had connections with the author's life and events.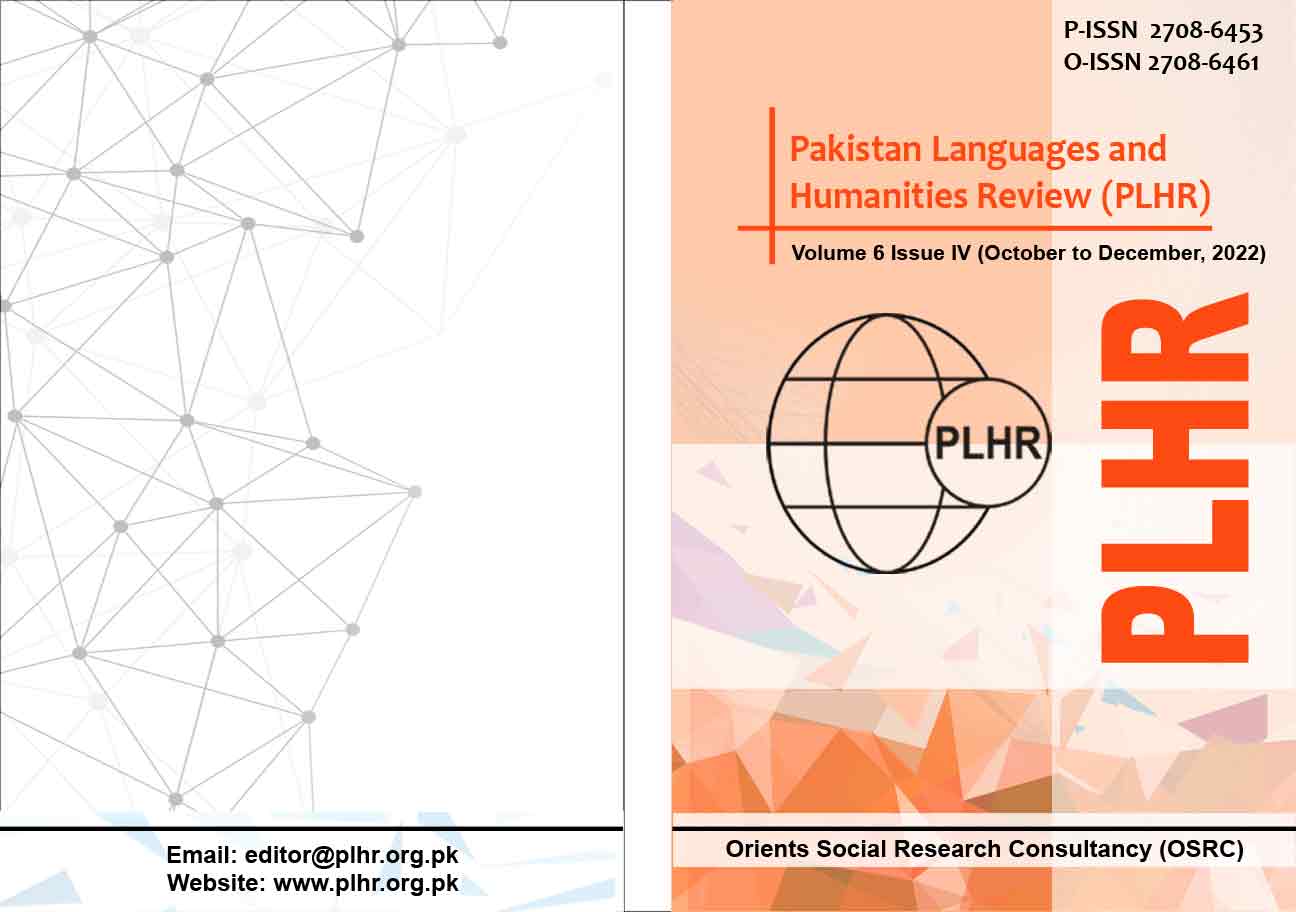 Downloads
Details
Abstract Views: 180
PDF Downloads: 150
How to Cite
Ahmad, W., Mohi Ud Din Chan, T., & Shahan Pervez. (2022). The Origin of Uncanny; Revelation of Lurking Horror in The Man of the Crowd with the help of Fairclough's 3D Model. Pakistan Languages and Humanities Review, 6(4), 68–78. https://doi.org/10.47205/plhr.2022(6-IV)08