Exploring Chinese Foreign Language Aptitude among Undergraduates in a Public Sector University
Keywords:
Beliefs, Chinese Language Learning Aptitude, Foreign Language, CPEC
Abstract
Foreign Language learning is relatively not a new concept within Pakistan. As, young students in order to avail opportunities abroad learn foreign languages for better exposure and cultural assimilation in the new context. Previously, French and German languages were two foreign languages that students used to acquire. However, with the introduction of China-Pakistan Economic Corridor (CPEC) project, new realities and opportunities have been explored. As a result, of this expansionist project, universities within Pakistan are offering Chinese language courses along with the relevant degree programs. Under the current circumstances, there is a sheer need to investigate the beliefs with regard to foreign language aptitude towards Chinese as a foreign language. Therefore, the present study examined the foreign language aptitude of undergraduates 'who were learning Chinese as a compulsory foreign language course in a Public Sector University in Karachi. For this quantitative study, data was collected from 200 undergraduate students using BALLI questionnaire. The descriptive statistics was used to analyze the quantitative data. The findings reveal that undergraduates hold broad range of mixed beliefs about learning Chinese. They hold strong positive beliefs about foreign language aptitude and their expectations from Chinese in future. Also, curriculum designers, decision makers and teachers must be aware of undergraduates' beliefs which are essential in terms of improving curriculum and teaching methodologies.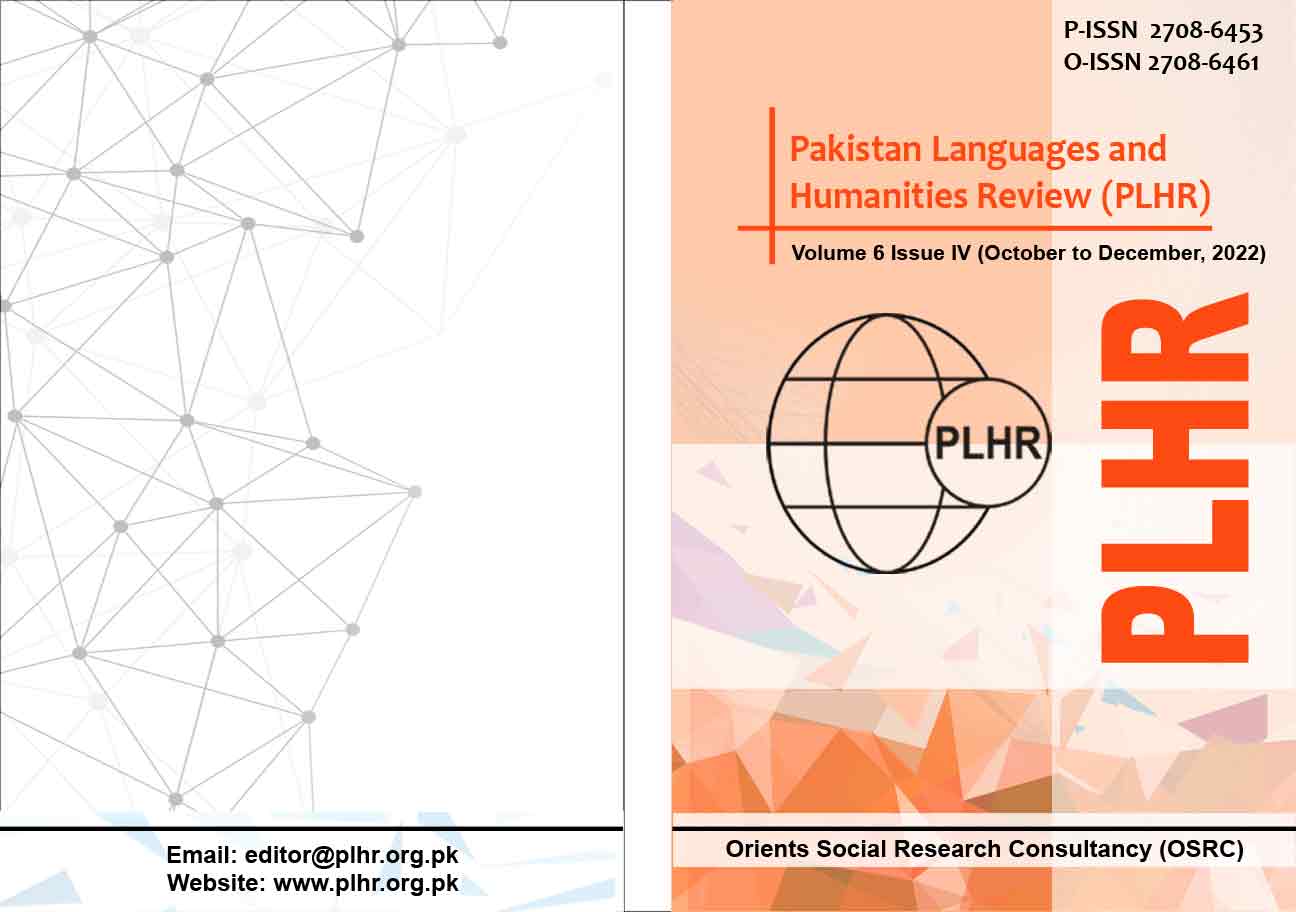 Downloads
Details
Abstract Views: 93
PDF Downloads: 61
How to Cite
Aftab, M., Memon, N., & Hassan Abbasi, M. (2022). Exploring Chinese Foreign Language Aptitude among Undergraduates in a Public Sector University. Pakistan Languages and Humanities Review, 6(4), 79–88. https://doi.org/10.47205/plhr.2022(6-IV)09