Phonological Adaptation of English Loanwords by Urdu Speakers
Keywords:
Epenthesis, Loan Words, Phonetics, Phonotactics, Phonological Alterations
Abstract
The purpose of this study is to discuss the common phonetically altered English loanwords used by Urdu speakers. A set of three hundred words was analyzed for phonological alterations. The areas of technology, automobile registration, entertainment, and politics contained the most high-frequency loanwords. Through this study, it is found that the native tongue significantly impacts how English loanwords are pronounced. Most frequently, they substitute / Ə/ for / ʊ/ in the final syllable (c+ Ə +c). Moreover, in English syllabic consonants, an insertion of the/ʊ/ vowel was detected after the appendix /s/, and // epenthesis were found at the beginning of the word with a group of consonants /s/. Furthermore, the vowels /ae/ and /o/ have been substituted for the diphthongs /a/ and /Ə ʊ / respectively, while /ɔ: / and /σ/ have been replaced by the vowel /a/. Four English consonants, /θ, ð, w, and ʒ/ and /, are not used in Urdu and are replaced by /tʰ, and dʰ, v, j/, respectively.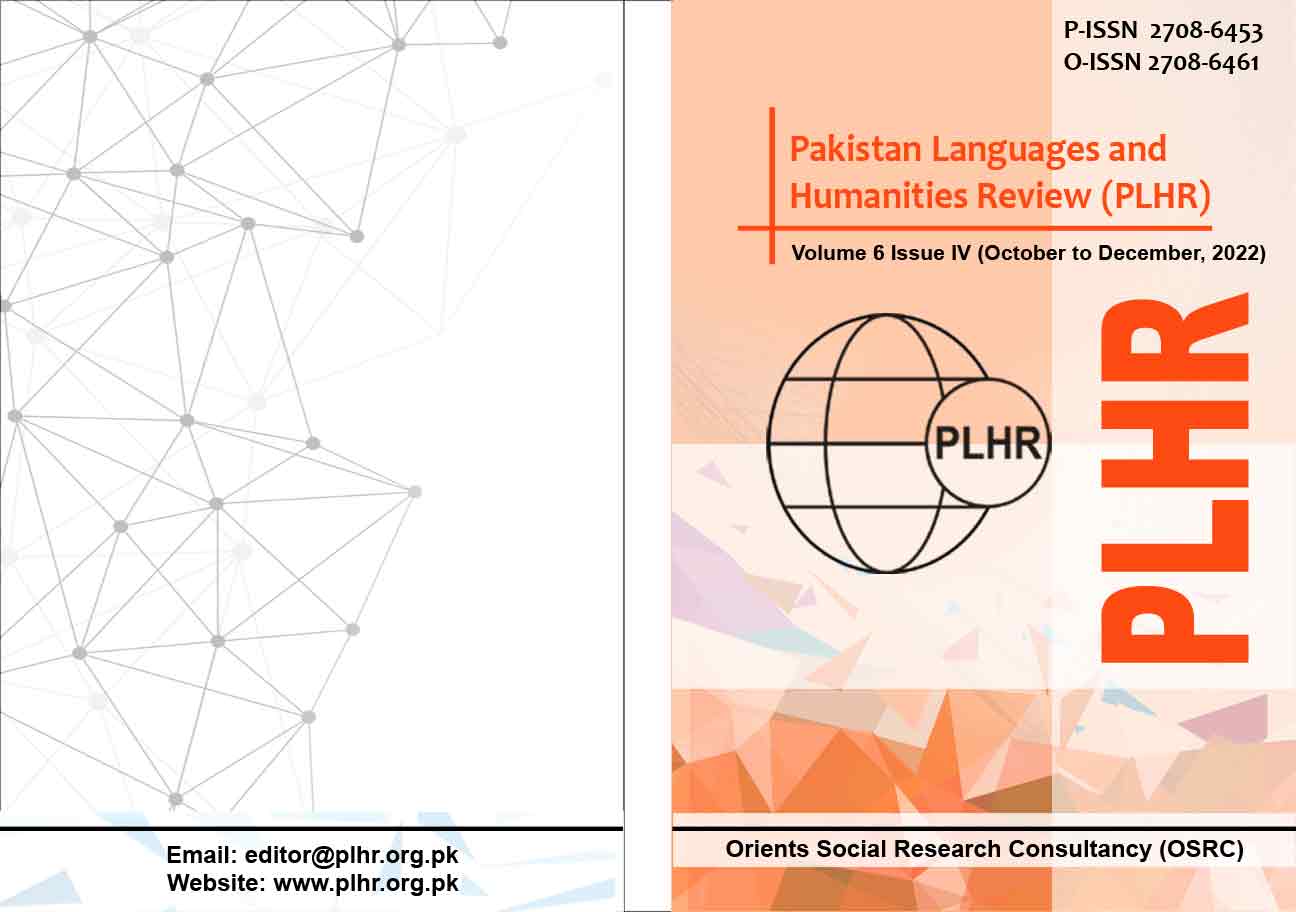 Downloads
Details
Abstract Views: 194
PDF Downloads: 172
How to Cite
Zaigham, S., Arshad, U., & Seemab, S. (2022). Phonological Adaptation of English Loanwords by Urdu Speakers. Pakistan Languages and Humanities Review, 6(4), 115–128. https://doi.org/10.47205/plhr.2022(6-IV)12