Analyzing the Perceptions of Learners to Integrate Technology in Learning English at Public Sector Engineering University of Sindh, Jamshoro
Keywords:
Domains, Engineers, English, Learning, Technology, University
Abstract
They study intends to know the perceptions of engineering students to use technology in learning English at Mehran university of Engineering and Technology, Jamshoro. The study tries to know the responses of students with the impact to learn English through technology. According to the majority of the responses from students, the integration of technology can affect the educational and the occupational lives of engineering students. The scheme of this study follows cross-sectional design and adopted the quantitative approach. The research had data from 150 students that represented five departments of engineering field at Mehran University, Jamshoro. The six technological domains in use of students tend to answer to learn for English. It was concluded after the analysis of responses from SPSS version 23 that the effective learning and the teaching of English with integration of technology can be possible at Mehran University of Engineering and Technology (MUET), Jamshoro, Sindh.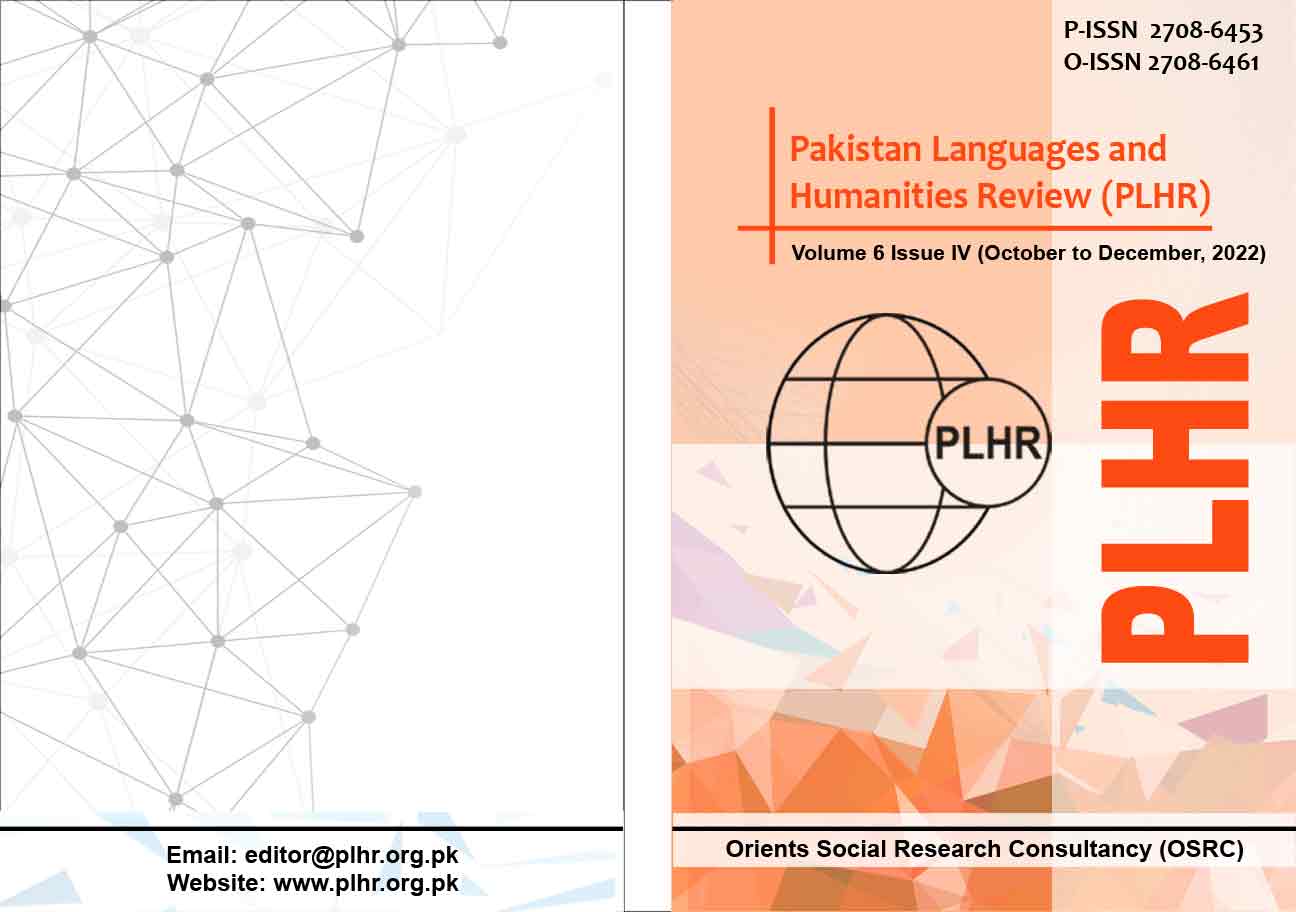 Downloads
Details
Abstract Views: 42
PDF Downloads: 36
How to Cite
Siddiqui, A., Khan, S., & Sahito, N. U. A. (2022). Analyzing the Perceptions of Learners to Integrate Technology in Learning English at Public Sector Engineering University of Sindh, Jamshoro. Pakistan Languages and Humanities Review, 6(4), 149–158. https://doi.org/10.47205/plhr.2022(6-IV)15