Impact of Consistency of Input on Acquisition of English Front Vowels: An Acoustic Study
Keywords:
2nd Language Acquisition, Consistent Exposure, Front Vowels
Abstract
The study observes the impact of consistency of input on the acquisition of English front vowels /ɪ/, /ɪ: /, /e/, /æ/ concerning jaw opening (correlated with F1), tongue fronting (correlated with F2) and duration of vowels. This is a quasi-experimental study that has 'pre-test-post-test control group' framework. Three intact class groups, at middle level from a public girls school, were assigned to experimental groups and control group. Experimental group A was consistently exposed to English RP based audios/videos for sixty consecutive days. Experimental group B was inconsistently exposed to input in alternative days. Control group C was not given treatment of any kind. The target front vowels were embedded into / hvd / syllables in the carrier phrase 'say --- please' as a stimuli. Data comprising of thirty six hundred tokens of English front vowels were analyzed using FormantPro (Xu, 2013) software. The results show that front vowels of group A, particularly vowel sound /æ/, /ɪ:/ are considerably affected by consistent exposure to RP vowels contrary to the front vowels of group B and group C. This study recommends consistent exposure of input for effective acquisition of English phonology.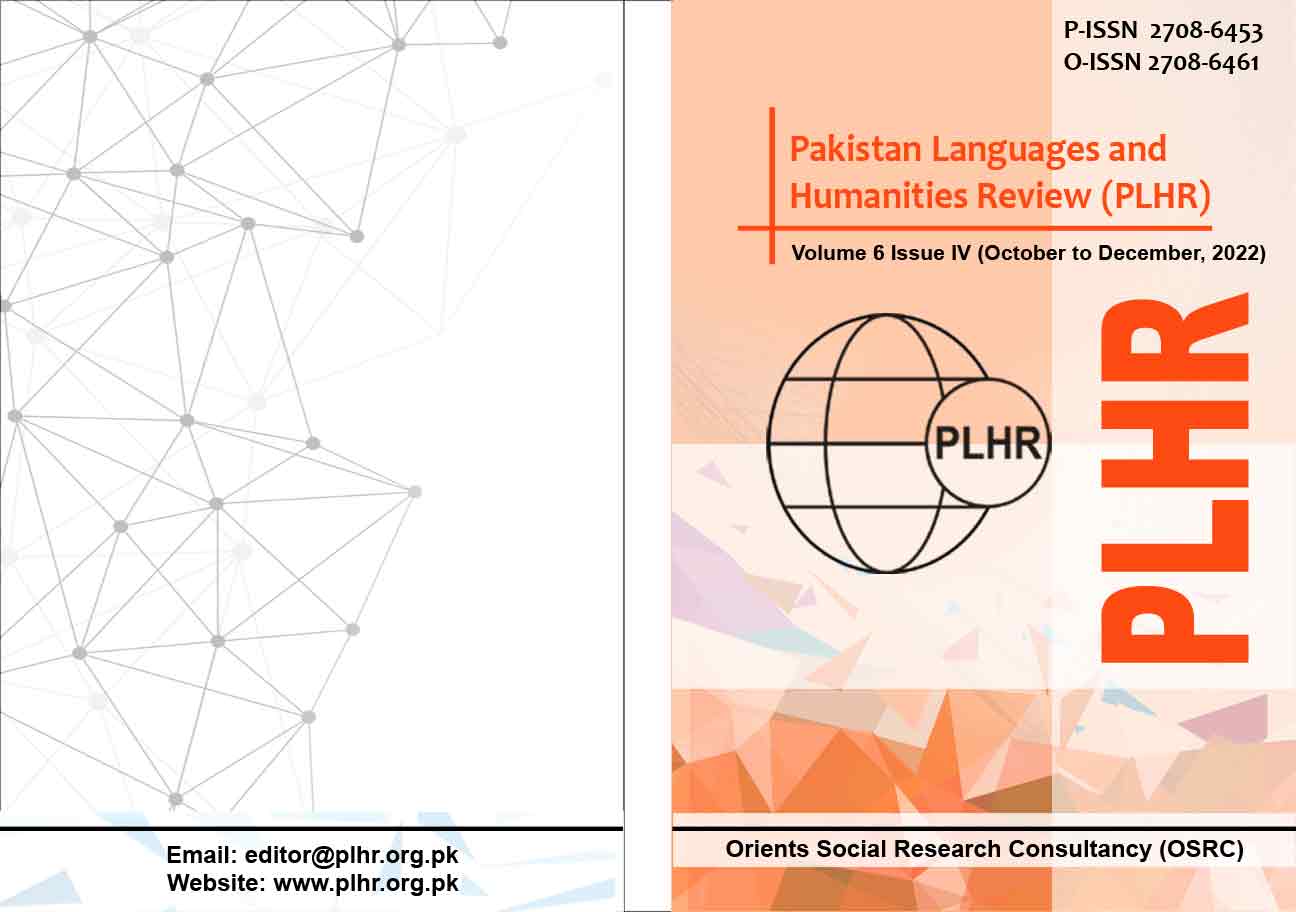 Downloads
Details
Abstract Views: 110
PDF Downloads: 52
How to Cite
Kousar, S., Bilal, H. A., & Rana, F. M. (2022). Impact of Consistency of Input on Acquisition of English Front Vowels: An Acoustic Study. Pakistan Languages and Humanities Review, 6(4), 168–177. https://doi.org/10.47205/plhr.2022(6-IV)17