Discourse Analysis of Speeches and Interviews of Imran Khan in the Context of Alleged Regime Change Operation and Political Turmoil of Pakistan
Keywords:
CDA, Fairclough Model, Coinage, Social Media, Political Discourse
Abstract
Political discourse analysis is an approach of critical discourse analysis that deals with and provides a framework to analyze political discourse. The aim of this research was to analyze the political speeches and interviews of the former prime minister of Pakistan, Imran Khan, in the context of the Regime Change Operation. This research has analyzed the hidden and embedded meanings of his speeches and interviews. It has explored the real purpose, motivation, intentions, ideology, and thoughts of the Prime Minister, Khan, in a political context to determine the effects and aspects of his speeches. The research was limited to data from Imran Khan's speeches and interviews after he was removed from office. The data has been analyzed under Fairclough's three-stage model of CDA. The results were categorized in three ways: first, the similarities between the speech outlines and the speeches were described; second, the speech tones were gathered; and third, the primary characteristics of the speeches were presented.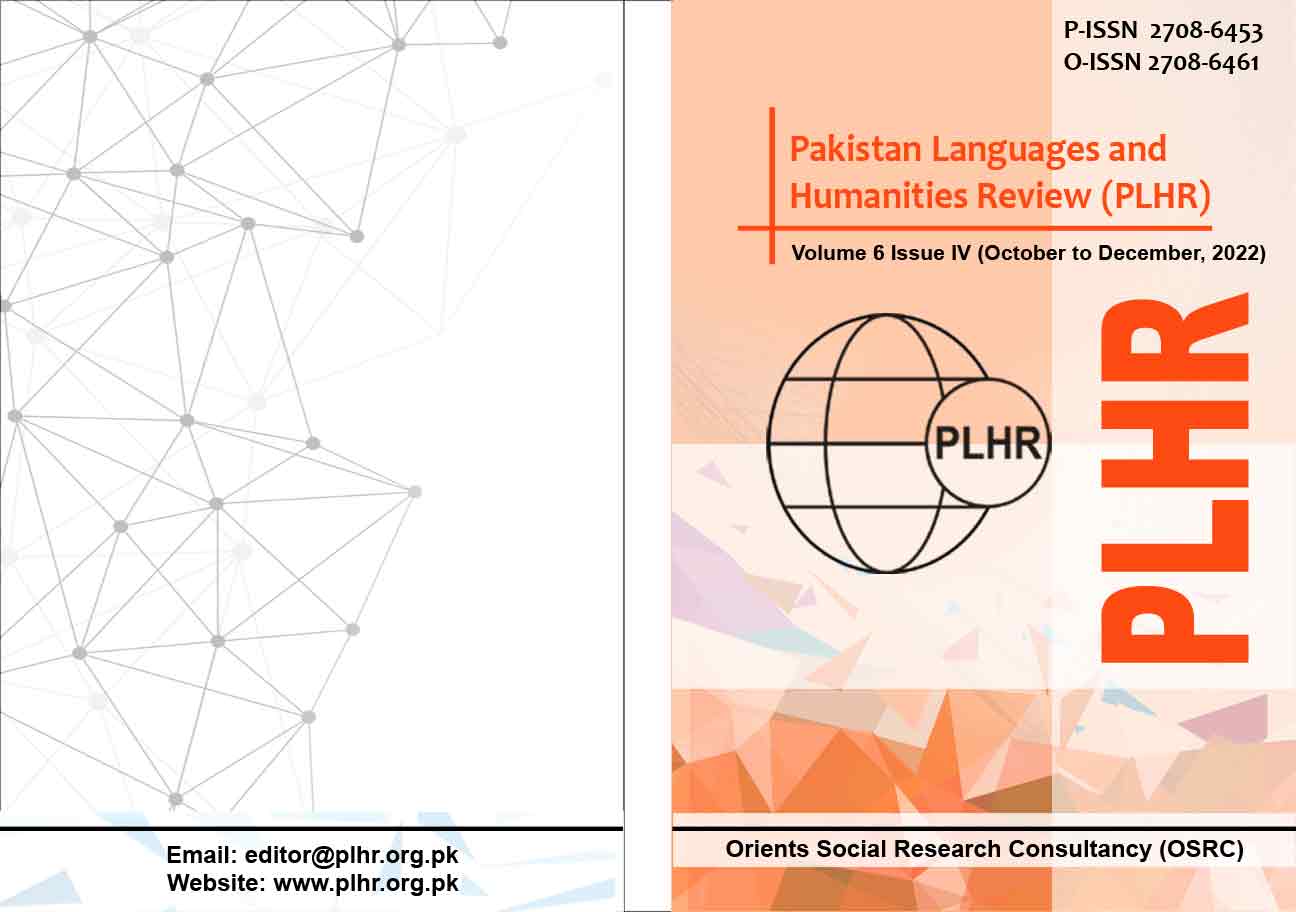 Downloads
Details
Abstract Views: 498
PDF Downloads: 600
How to Cite
Bashir, S., Farukh, A., & Khursheed, M. (2022). Discourse Analysis of Speeches and Interviews of Imran Khan in the Context of Alleged Regime Change Operation and Political Turmoil of Pakistan. Pakistan Languages and Humanities Review, 6(4), 296–308. https://doi.org/10.47205/plhr.2022(6-IV)28