Feminist Dystopia and Indigenous Models of Subjection: A Feminist Critique of Hanif Mohammad's Red Birds
Keywords:
Agency and Subjection, Feminist Dystopia, Neo-Orientalism, Post 9/11 Narratives, Third World Women, War on Terrorism
Abstract
This paper explores the indigenous women's portrayal as agency and subjection by attempting to determine the extent to which these women become representations of third world women in comparison to white women in the context of the new Orientalist theory in the postcolonial literary discourses. The selected text, Red Birds Hanif Mohammad, has been read under the lens of orientalism and new orientalism particularly relevant to the portrayal of Lady Flower Body, Mother Dear and Cathy. Red Birds though runs on the theme of the war on terrorism and its devastations in its narrative but while doing so, it projects multiple levels of identities of women of the west as well as the third world women who constantly experience agency as well as subjection. The study reveals that the third World women are experiencing feminist dystopia because white women have failed in sharing the fruits of the feminist movement.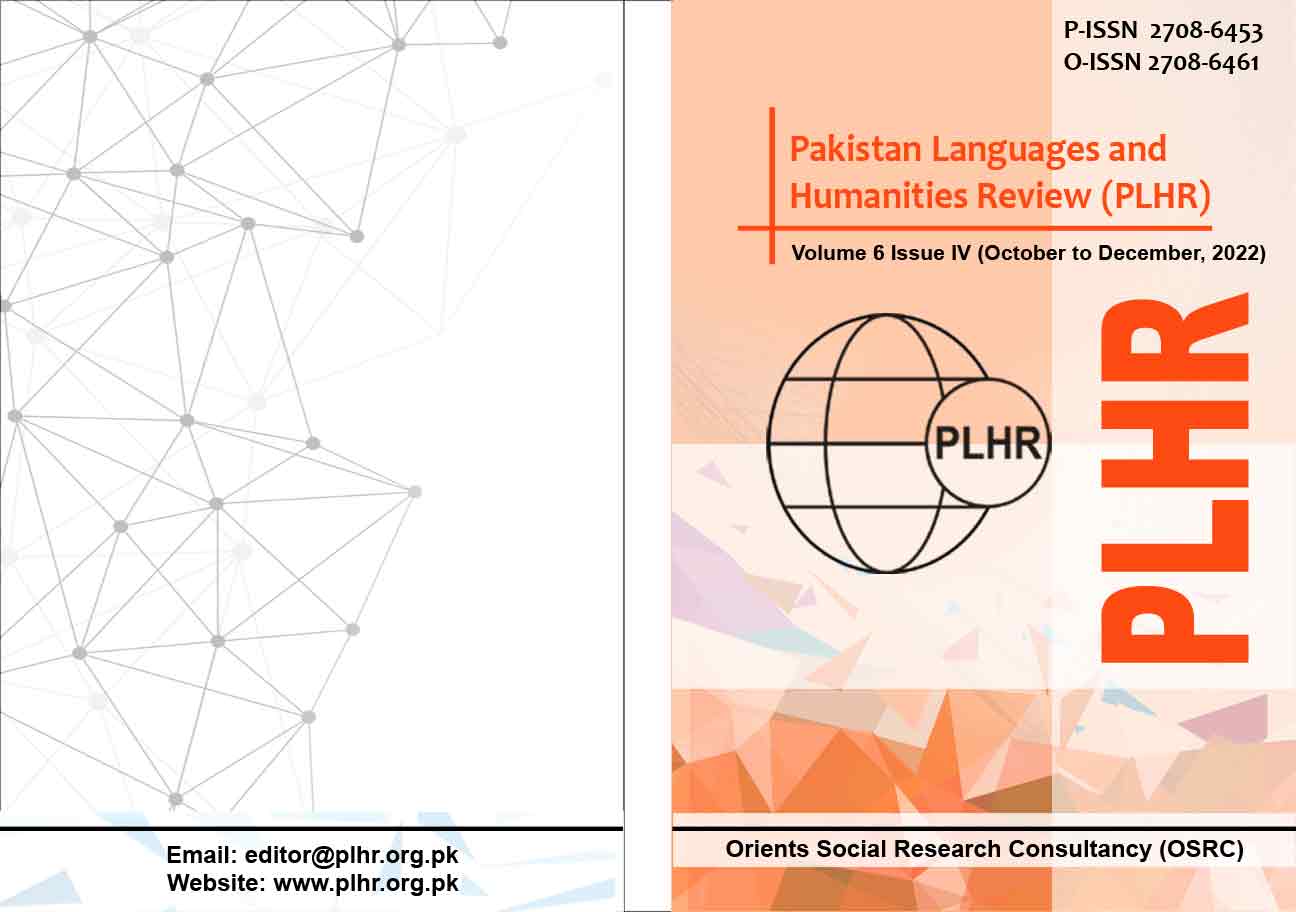 Downloads
Details
Abstract Views: 112
PDF Downloads: 87
How to Cite
Ahmed, Z., Muhammad, R., & Saeed Nasir, M. (2022). Feminist Dystopia and Indigenous Models of Subjection: A Feminist Critique of Hanif Mohammad's Red Birds. Pakistan Languages and Humanities Review, 6(4), 360–368. https://doi.org/10.47205/plhr.2022(6-IV)33