The Role of Flipped Language Learning in Developing the Higher Order Thinking Skills among the University Students in Pakistan
Keywords:
Bloom's Taxonomy, Flipped Language Class, HOTS
Abstract
This research study aims to investigate the role of flipped language class models in fostering higher-order thinking skills (HOTS) such as creative ability, evaluating and analyzing ability among the students. Like all other fields of life, schooling is particularly influenced by the Covid-19 situation and a wide range of educating and learning is extended through online and distance learning. This analysis is quantitative in nature as it collects data from students regarding flipped classrooms in relation to HOTS through a questionnaire. In order to analyze the collected data there is a theoretical framework available such as Bloom's taxonomy. Cross-sectional design is adopted and a descriptive correlational plan is utilized in the study. A sample of 160 students is utilized and the results show the positive responses of students about flipped learning in relation to Higher Order Thinking Skills.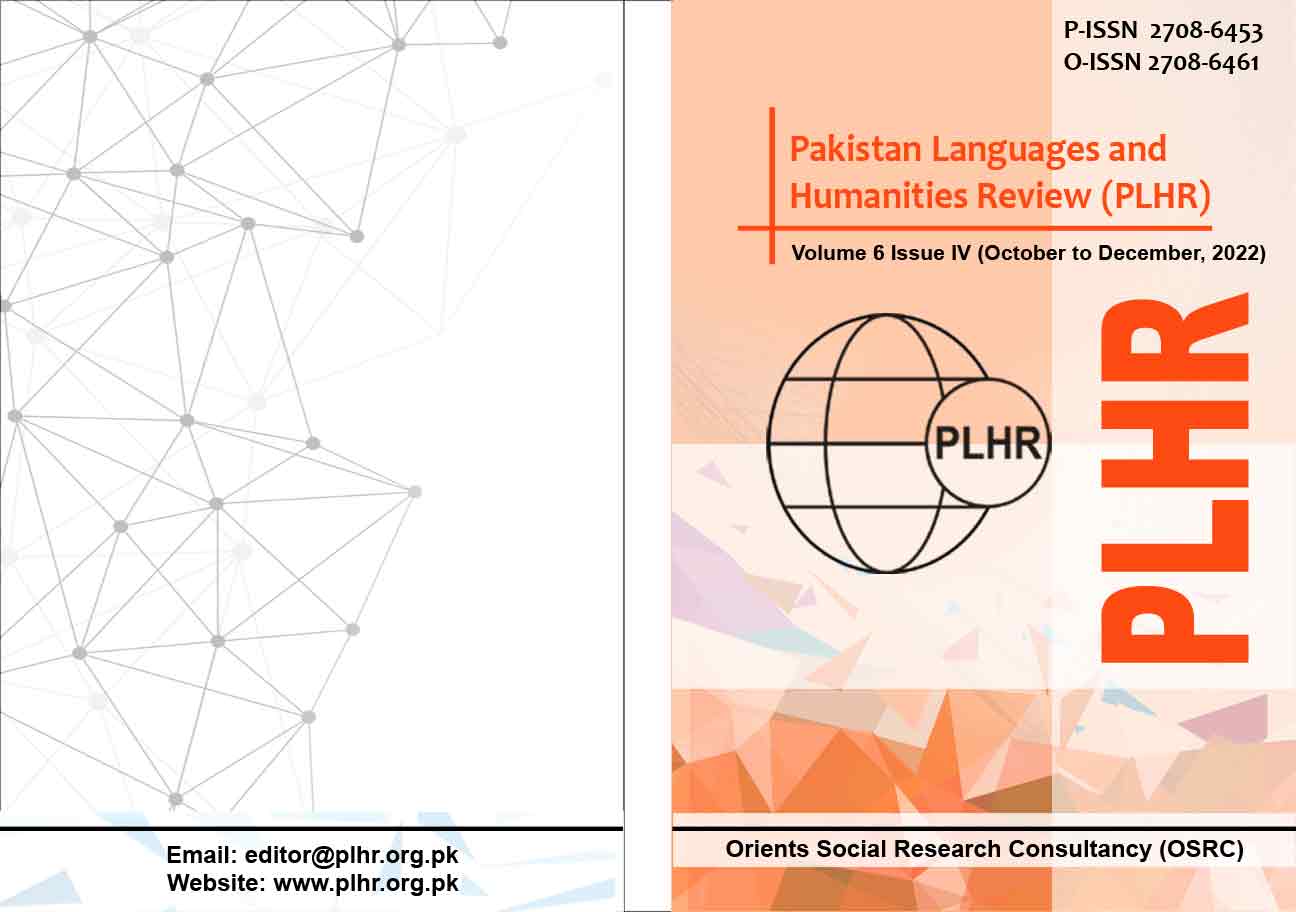 Downloads
Details
Abstract Views: 154
PDF Downloads: 74
How to Cite
Rehman, A., Pervaiz, A., & Shahzad, A. (2022). The Role of Flipped Language Learning in Developing the Higher Order Thinking Skills among the University Students in Pakistan. Pakistan Languages and Humanities Review, 6(4), 420–431. https://doi.org/10.47205/plhr.2022(6-IV)38