Ideology and Interpellation: An Althusserian Approach to Josh Malerman's Inspection: A Novel
Keywords:
Capitalism, Dehumanization, Ideology, Interpellation, Repression
Abstract
This study investigates the role of interpellation in transmitting ideology as echoed in the American novelist, Malerman's Inspection (2019), in which a cynical group holds boys and girls separately to inject in them a falsified concept of reality. The purpose of this study is to reveal the working of the cynical group's dominant ideology on the children who believe in everything which is presented to them in the name of reality. Utilizing Louis Althusser's (1971) theory of ideology as a theoretical framework, this study highlights the dehumanizing vision of a capitalist group that exploits children to gain socioeconomic interests through ideological maneuverings and extermination of humane feelings from them. The group acts like an omnipotent force whose invisible ideological powers interpellate and mould the children according to their capitalistic agendas, making them puppets in the hands of their masters who play with their minds and emotions the way they deem fit.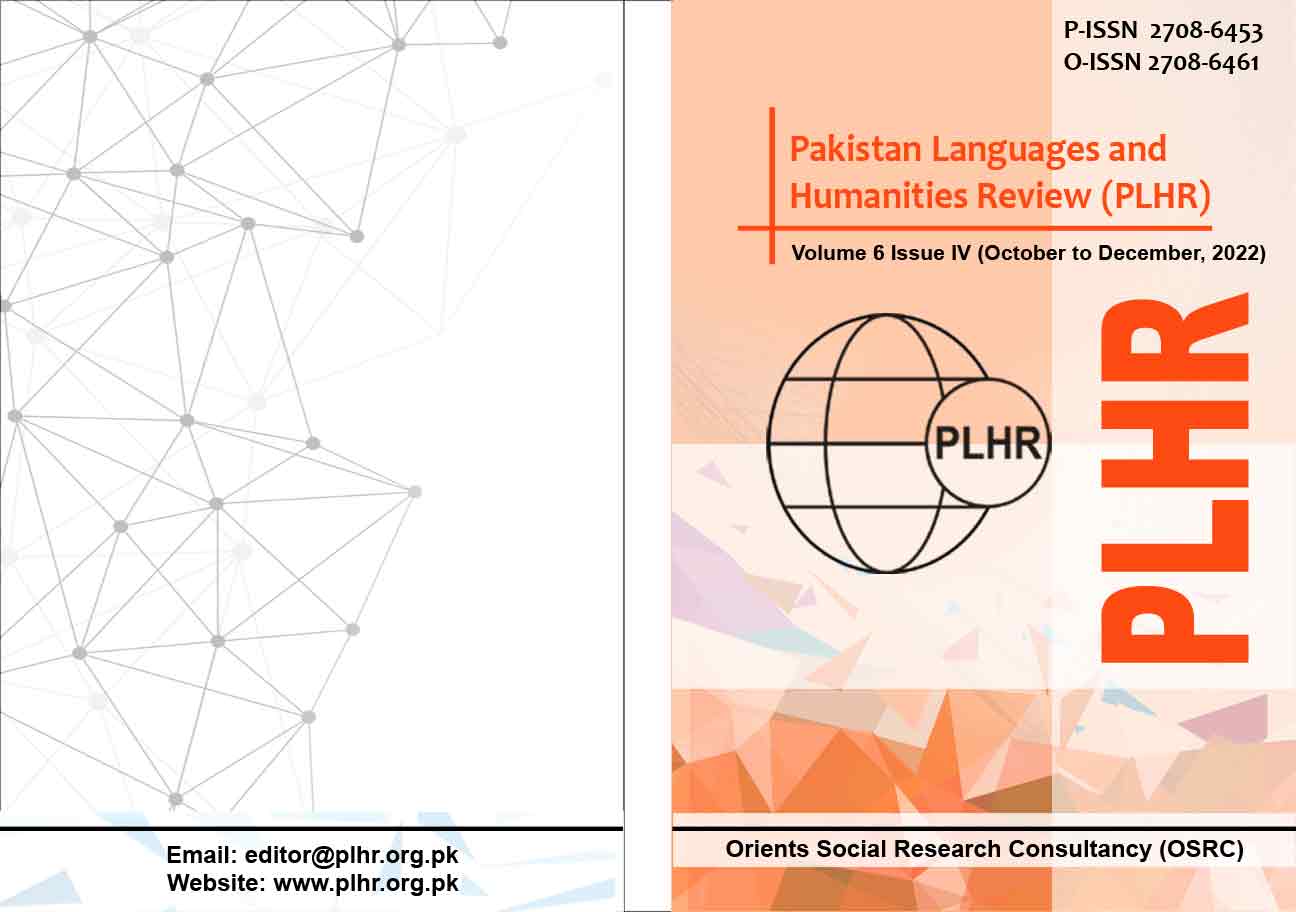 Downloads
Details
Abstract Views: 116
PDF Downloads: 81
How to Cite
Anjum, A., & Iqbal, H. M. Z. (2022). Ideology and Interpellation: An Althusserian Approach to Josh Malerman's Inspection: A Novel. Pakistan Languages and Humanities Review, 6(4), 547–554. https://doi.org/10.47205/plhr.2022(6-IV)49