Four Lenses of Reflection: Experiences of Teacher Educators
Keywords:
Four Lenses of Reflection, Narrative, Practices, Reflective
Abstract
To have in-depth exploration of the experiences of teacher educators' about four lenses of reflection. In Pakistani context there is dearth of reflection and reflective practice studies about teacher educators. So it underscores the need for reflection studies in Pakistan. The methodological approach chosen for this study was Narrative. Participants were selected purposively. Data was collected through narrative interviews. For data analysis narratives of the participants were constructed and then themes were identified. The study explored that the teacher educators use four lenses of reflection in their professional lives. They follow their favorite teachers, take feedback from students, share their experiences with colleagues but they narrated that their study habits specifically for reflection purpose are not very good. Study also revealed that teacher educators are sometimes reluctant to use reflective practices because of less supportive organizational culture and because of lack of mutual trust. It is recommended in the light of findings of study that here is need to train the administration and teachers that how reflective practices can be used productively.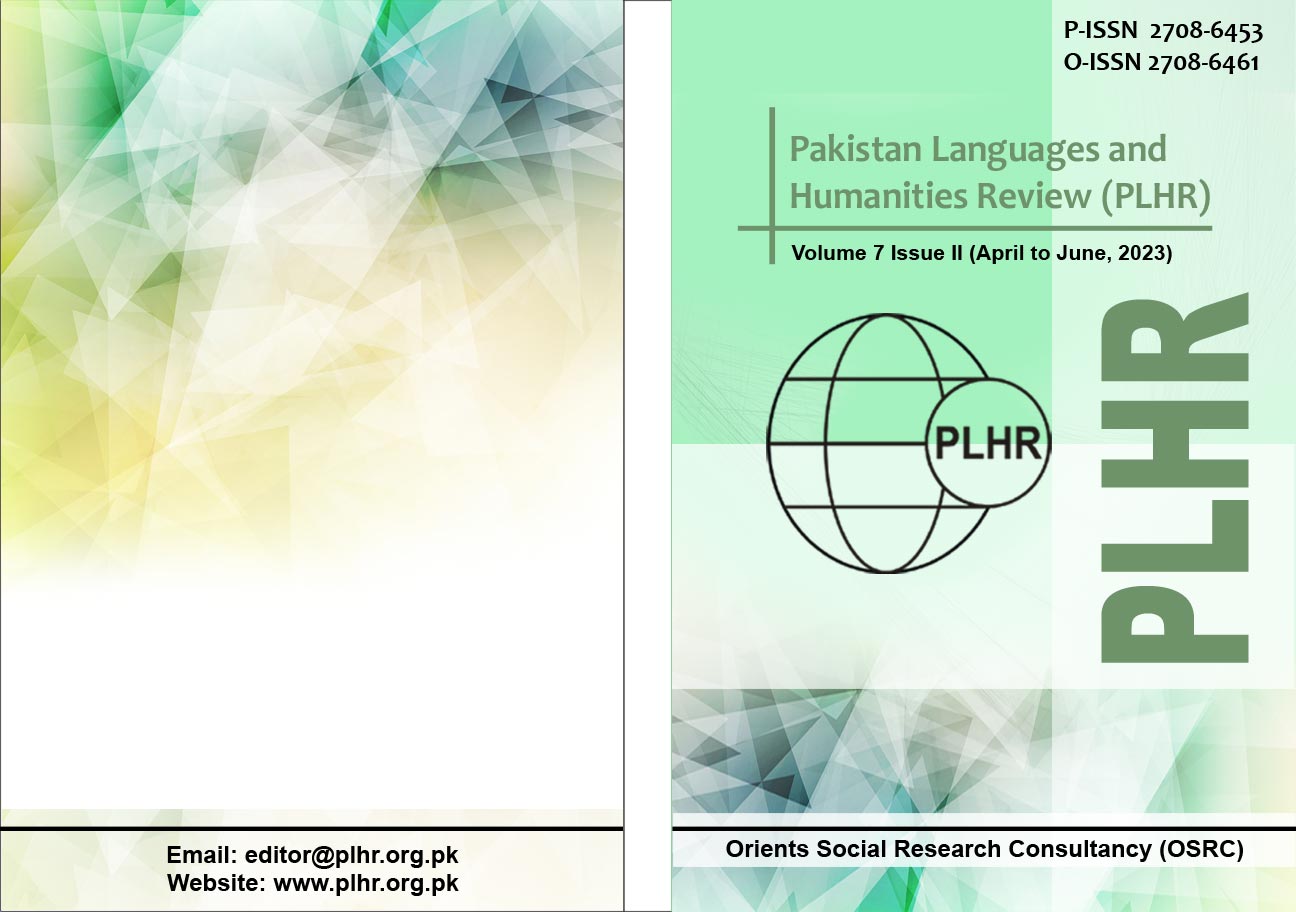 Downloads
Details
Abstract Views: 324
PDF Downloads: 202
How to Cite
Akram, T., & Mehmood, S. (2023). Four Lenses of Reflection: Experiences of Teacher Educators. Pakistan Languages and Humanities Review, 7(2), 34–46. https://doi.org/10.47205/plhr.2023(7-II)04