The Devastation of Feminine Ethos: An Impact of Colonization in "Daira" (The Circle)
Keywords:
Colonization, Cultural Impact, Daira, Feminine Ethos
Abstract
This study analyze the vicissitudes and evolution in any culture crafts a subterranean hole that leads toward the destruction of social and ethical dogmas at which that culture is erect. This precise work is objectified on the scrutiny of the postcolonial feminine impact that chained the minds of the people living in the subcontinent, through the adoption of "Whites" as a stander of life which is a destruction of women in the chase of freedom in reality. Daira (The circle) is a Pakistani screen adaption of "Moth Smoke" by "Mohsin Hamid". Eloquent qualitative, point by point methodology is used to cast off the devastation of feminine ethos in "Daira".The findings of "Daira" are constructed based on nostalgic yearning about the loss of feminine values and deterioration of norms associated with women which takes them far away from themselves. It is dense to find the imperfections but the apprehension of gaffes is the only factor through which women can restore their cultural values even holding their empowerment.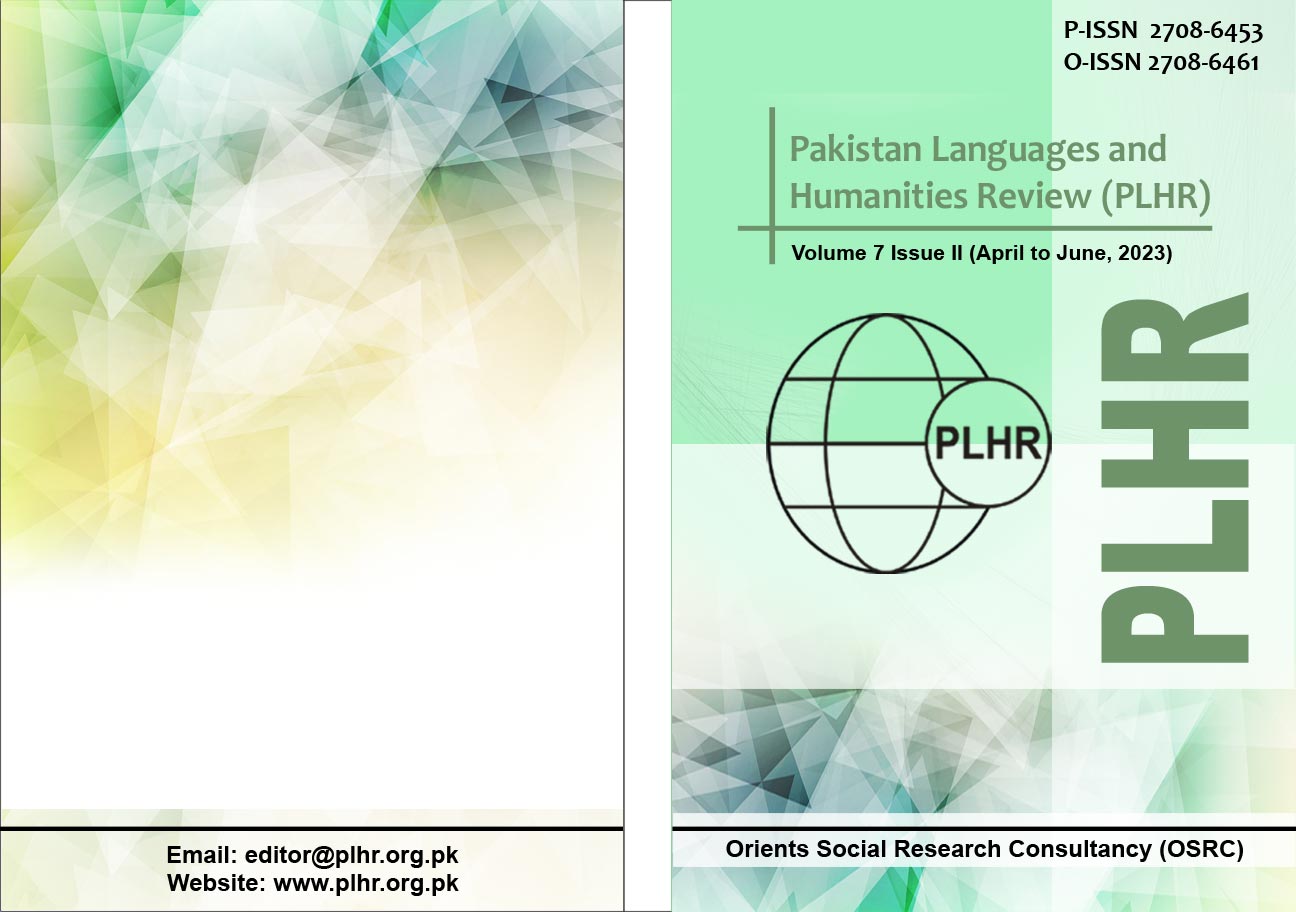 Downloads
Details
Abstract Views: 47
PDF Downloads: 66
How to Cite
Rehman, K. ur, Yasmin, T., & Rashid, A. (2023). The Devastation of Feminine Ethos: An Impact of Colonization in "Daira" (The Circle). Pakistan Languages and Humanities Review, 7(2), 155–161. https://doi.org/10.47205/plhr.2023(7-II)13