The Effect of Four Skills Integrated Strategy on Learners' Vocabulary Development
Keywords:
Four Skills Integration, Quasi Experiment, Vocabulary Development
Abstract
This research paper explores the impact of four language skills integration on learning of vocabulary using quasi non-random pre and posttests experiment. Vocabulary development is considered to be crucial for improving the proficiency in any target language. The significance of vocabulary is conspicuous in improving all four skills: reading, writing, listening and speaking. The paper examines the impact of these four language skills if integrated on developing vocabulary. The participants were selected from a university. They were being taught English at the undergraduate level. One group was termed as treatment group as it was taught vocabulary through four language skills integration strategy whereas another cluster was named control group and was taught through traditional approach. The results present four skills integration strategy superior to the traditional approach as the treatment group received better scores and outperformed the control group. It is recommended to authors and teachers to use four skills integration strategy for better results to develop their students' vocabulary. Moreover, it is also suggested that qualitative research should be conducted to understand the underlying processes that contribute to the success of this strategy.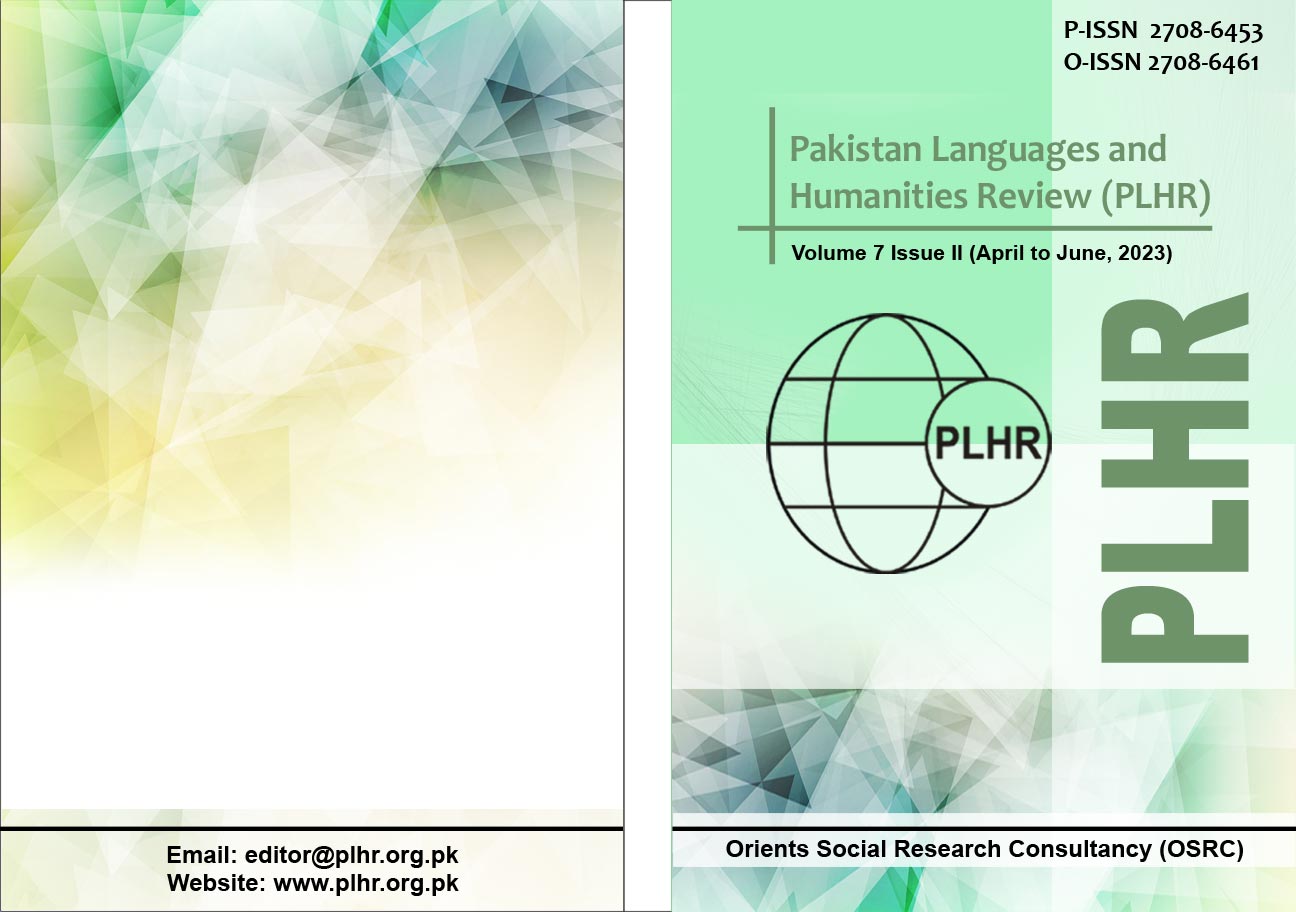 Downloads
Details
Abstract Views: 35
PDF Downloads: 31
How to Cite
Ali, K., Sultana, M., & Larik, A. (2023). The Effect of Four Skills Integrated Strategy on Learners' Vocabulary Development. Pakistan Languages and Humanities Review, 7(2), 429–436. https://doi.org/10.47205/plhr.2023(7-II)37