The Impact of Physical Activities on Academics Achievements and Grooming Potential among Higher Secondary School Students
Keywords:
Academic Achievement, Grooming Potential, Physical Activity
Abstract
The aim of this research was to explore the connection between physical activity, academic achievement and grooming potential among high and higher secondary school students'. 200 participants from high school and higher secondary school students, both boys and girls, were chosen and contacted using a convenient sample technique. Nearly every day, students were evaluated by their involvement in games and physical activities. The pupils in high and intermediate schools who were participated in PA did not have any negative effects on their academic performance. The findings also revealed strong and positive connections between participation in sports and academic success (r=0.51, p 0.05) and personal development (r=0.40, p 0.05). Furthermore, there was a positive and substantial association between academic success and personal development. (r=0.206, P < 0.05). Participating in PA and games has idealistic effects on students' attention span, cognition, and classroom demeanor. The study revealed the fact that including PA into academic sessions without interruption will increase student performance and develop their personalities in terms of their physical, psychological, mental, and social well-being.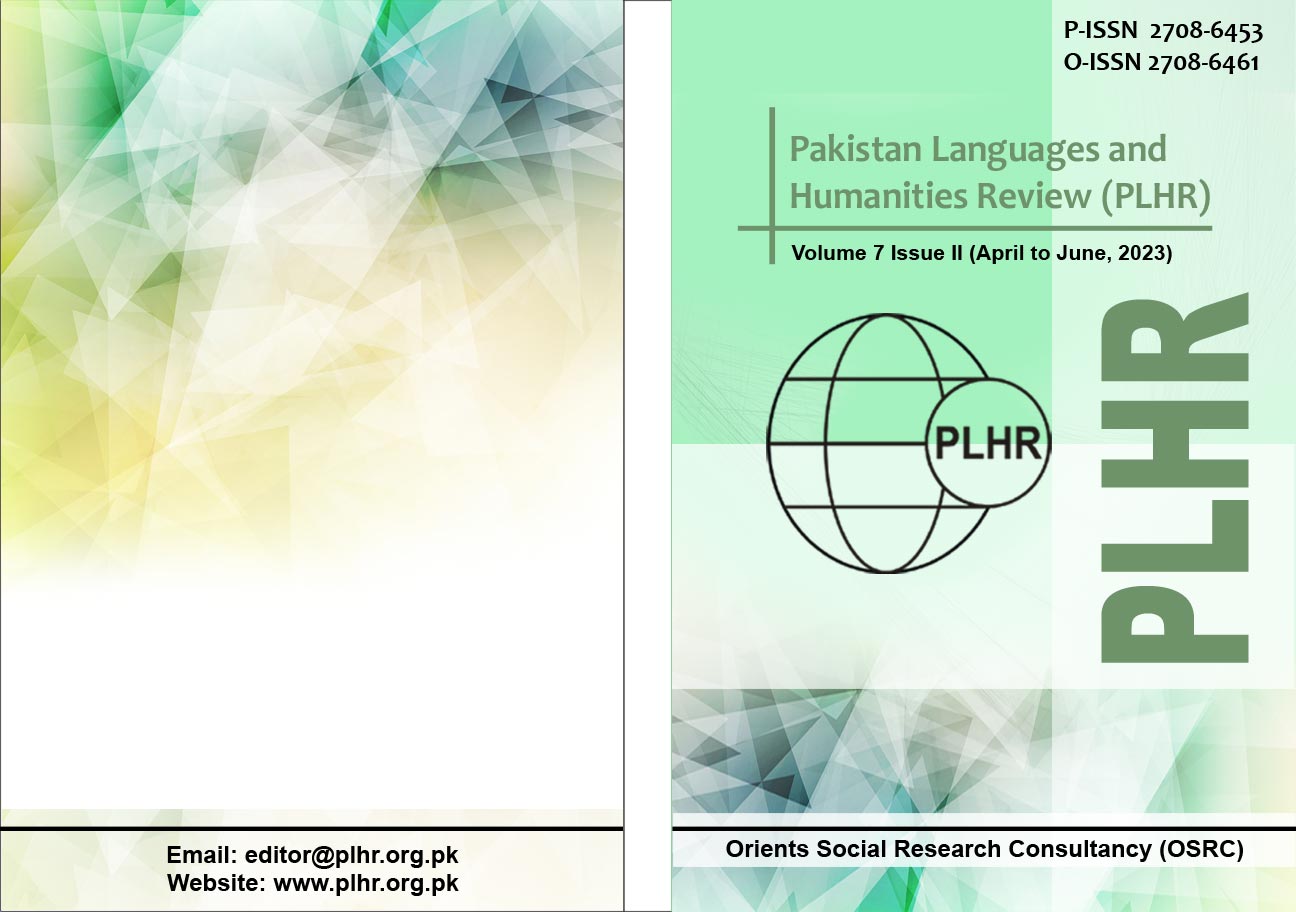 Downloads
Details
Abstract Views: 46
PDF Downloads: 39
How to Cite
Ijaz, S., & Shaha, S. peer. (2023). The Impact of Physical Activities on Academics Achievements and Grooming Potential among Higher Secondary School Students. Pakistan Languages and Humanities Review, 7(2), 691–703. https://doi.org/10.47205/plhr.2023(7-II)62