Obsessive-Compulsive Tendencies among Students with Autism Spectrum Disorder and Their Classroom Management
Keywords:
Classroom Management, Hoarding, Obsessive-Compulsive Tendencies, Repetitive Checking
Abstract
This study was descriptive in nature and used the sequential explanatory mixed method research design. The objectives of the study were to investigate the obsessive-compulsive tendencies among students with ASD, highlight the differences in obsessive-compulsive tendencies based on their demographic characteristics, explores the classroom management strategies used by teachers of students with ASD who have obsessive and compulsive tendencies, explore the classroom management strategies used by teachers of students with ASD. The sample of the study was 200 special education teachers and psychologists. The sample was selected using a purposive sampling technique. Data was collected by using a self-developed questionnaire. The researcher also conducted ten interviews with teachers to know about the management strategies they use in the class. After collecting the data, quantitative data were analyzed by using SPSS and for qualitative, thematic analysis was used. The findings of the study revealed that the most common obsessive tendencies in students with ASD are hoarding, repetition of purposeless actions, and ordering things. The common compulsive tendencies were ritualized hand washing, excessive showering, cleaning of items, checking things, self-damaging or self-mutilating behaviors, and checking associated with getting washed, dressed, or undressed. Their management strategies include a controlled environment, task analysis, reinforcement, sensory activities, outdoor activities, token economy and individualized sessions. Future research can conduct the study to explore this phenomenon in-depth and devise some teaching techniques to manage such children in the classroom successfully and improve their obsessive and compulsive tendencies.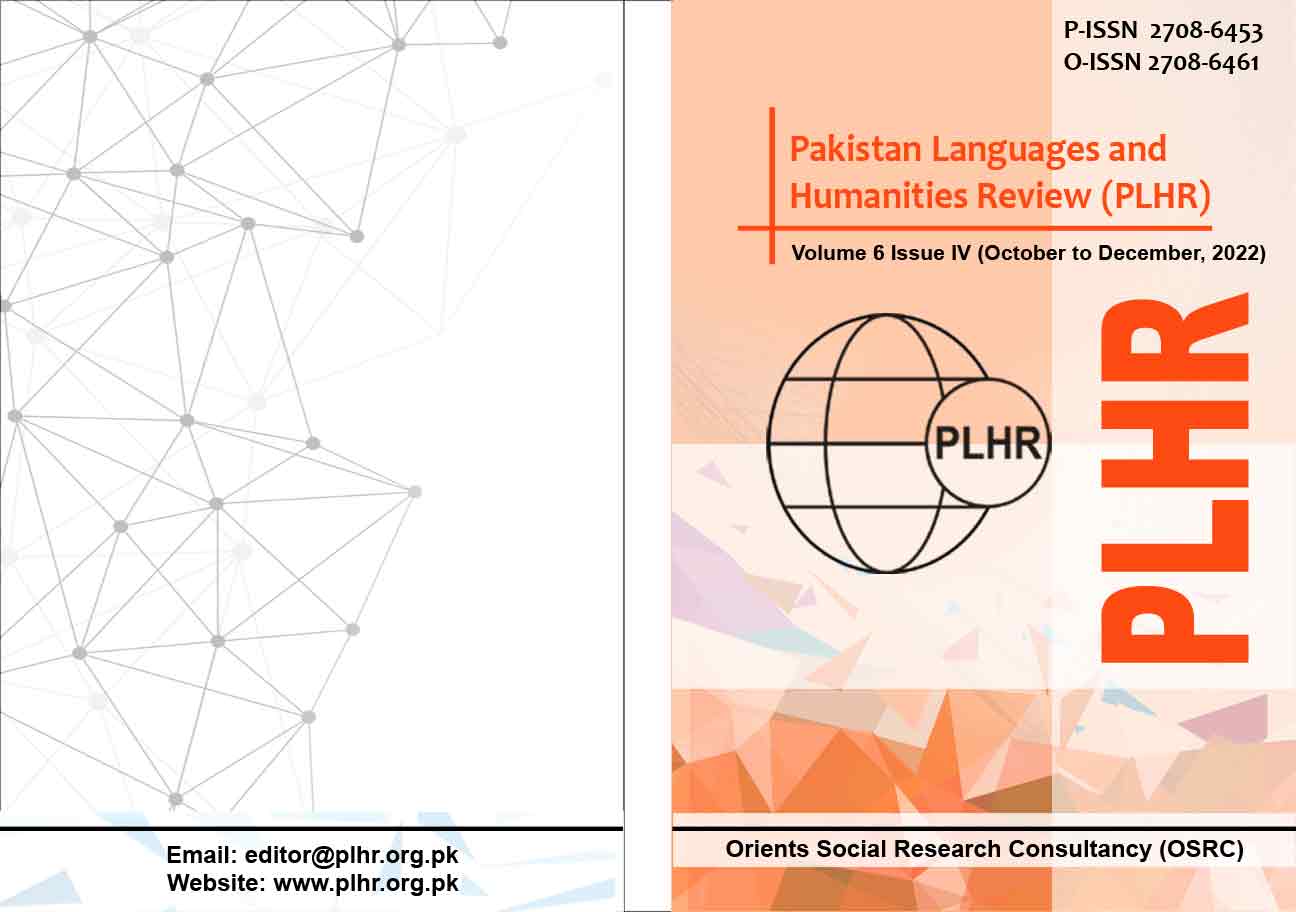 Downloads
Details
Abstract Views: 204
PDF Downloads: 145
How to Cite
Arif, A., Parveen, Z., & Khizer Hayat, M. (2022). Obsessive-Compulsive Tendencies among Students with Autism Spectrum Disorder and Their Classroom Management. Pakistan Languages and Humanities Review, 6(4), 44–50. https://doi.org/10.47205/plhr.2022(6-IV)05