Home-based sexual Education for Children with Intellectual and Developmental Disability (IDD)
Keywords:
Challenges, Children with Intellectual & Developmental Disabilities, Parents, Sexual Education, Training
Abstract
This study was qualitative and used an exploratory research design. The sample of the study included 15 parents of children with IDD recruited using a purposive sampling technique. The tool for data collection was a self-developed semi-structured interview. The findings of the study revealed parents perceive that sexual education helps in appropriate interaction with the opposite gender and development of a sense of right. Parents also face some common changes such as attraction for the opposite gender, prominent physical changes, psychological changes, and emotional changes. The study revealed some basic problems included communication barriers, lack of knowledge and skills to talk about sexual education, inadequate content on sexual education, family values as taboos to discuss sexual matters, health-related problems, problems in managing anger and frustration, and not aware of the strategic measure. This study emphasizes the need for future interventions to overcome challenges.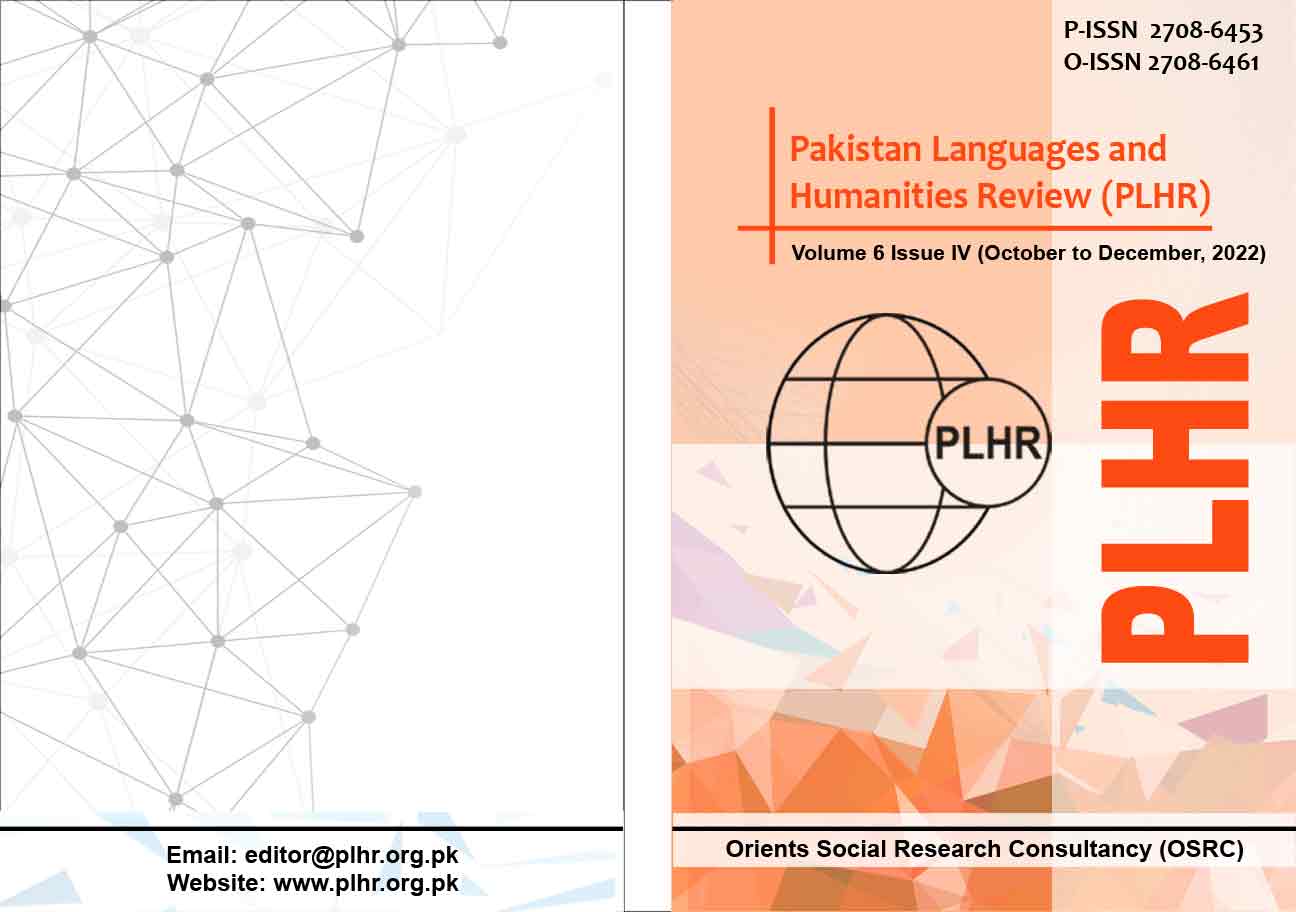 Downloads
Details
Abstract Views: 170
PDF Downloads: 129
How to Cite
Arif, A., Parveen, Z., & Abdullah, S. (2022). Home-based sexual Education for Children with Intellectual and Developmental Disability (IDD). Pakistan Languages and Humanities Review, 6(4), 61–67. https://doi.org/10.47205/plhr.2022(6-IV)07