Exploring Disciplinary Variation in Pakistani Academic Writing: A Corpus-Based Research on Doctoral Dissertations
Keywords:
Academic Writing, AW Characteristic Features, Disciplinary Variation, Phrasal Features
Abstract
It was a corpus-based research and aimed to explore disciplinary variations (in the use of phrasal features) in academic writing (AW) produced by L2 writers of English across disciplines. Corpus of this research (comprising 80 dissertations written by Pakistani doctoral level candidates from two academic disciplines i.e. Arts and Humanities and Life Sciences) was analyzed through AntConc after tagging through POS and MAT Taggers. The results revealed Pakistani AW (across academic disciplines) containing nouns more than any other phrasal feature. In addition, results also revealed the order of the highest and lowest frequencies to be similar both inter-, and intra-disciplines. It meant that Pakistani AW contained phrasal features. However, due to the frequent use of same features (i.e. nouns) in all of the eight sub-disciplines of Arts and Humanities and Life Sciences, disciplinary variation (except some inter- and intra-disciplinary variations in the frequencies of the use of the said features) was not significantly observed in Pakistani AW. On the basis of these results, it was concluded that Pakistani AW did not reflect significant disciplinary variation (a characteristic feature of L1 and L2 AW) in the use of phrasal features.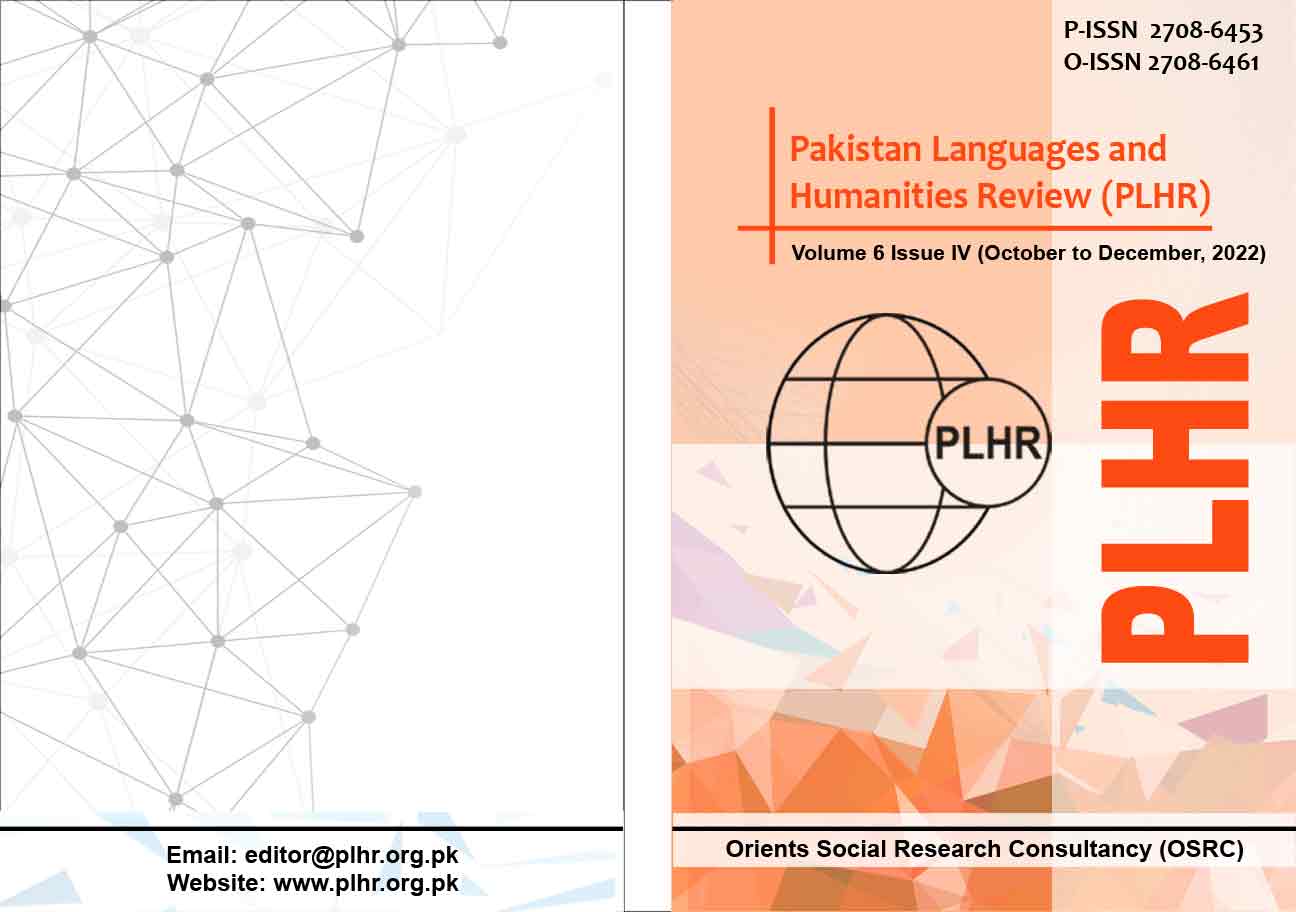 Downloads
Details
Abstract Views: 174
PDF Downloads: 116
How to Cite
Ahmad, M., Asim Mahmood, M., & Siddique, A. R. (2022). Exploring Disciplinary Variation in Pakistani Academic Writing: A Corpus-Based Research on Doctoral Dissertations. Pakistan Languages and Humanities Review, 6(4), 51–60. https://doi.org/10.47205/plhr.2022(6-IV)06