Impacts of Vocational Training and Recreational Activities on Prison Inmates: A Case Study of Youthful Offender's Correctional Facility, Hyderabad Pakistan
Keywords:
Correctional Institution, Inmate Reintegration, Offender Rehabilitation, Recreational Activities, Risk Need Responsivity (RNR), Vocational Training, Youthful Offenders
Abstract
The current qualitative study was conducted at a young offender's correctional facility in Hyderabad, Sindh. In-depth interviews were conducted with a sample of 07 young, convicted convicts and 03 prison officials who were chosen using a purposeful sampling technique. Furthermore, the data were analyzed by using a thematic analytical approach. The study had two goals: one was to examine what kind of vocational training and recreational activities are available within the jail, and the other was to examine the impact of training on offenders. According to the study, offenders are provided with various vocational training and recreational activities, and as a result, they have positively impacted themselves. According to this study's findings, rehabilitative education plays an essential role in offender rehabilitation by changing behavior and attitude, boosting self-esteem and self-confidence, improving employment skills, reviving humanity, improving cognitive skills, promoting growth, increasing literacy levels, and transforming offenders into law-abiding citizens. The following study recommended that every prison in Sindh should provide educational, psychological, recreational, and motivational programs based on reformation and rehabilitation. The government and prison administration should employ full-time criminologist specialists who specialize in specific areas of prisoner rehabilitation to ensure the proper rehabilitation of offenders.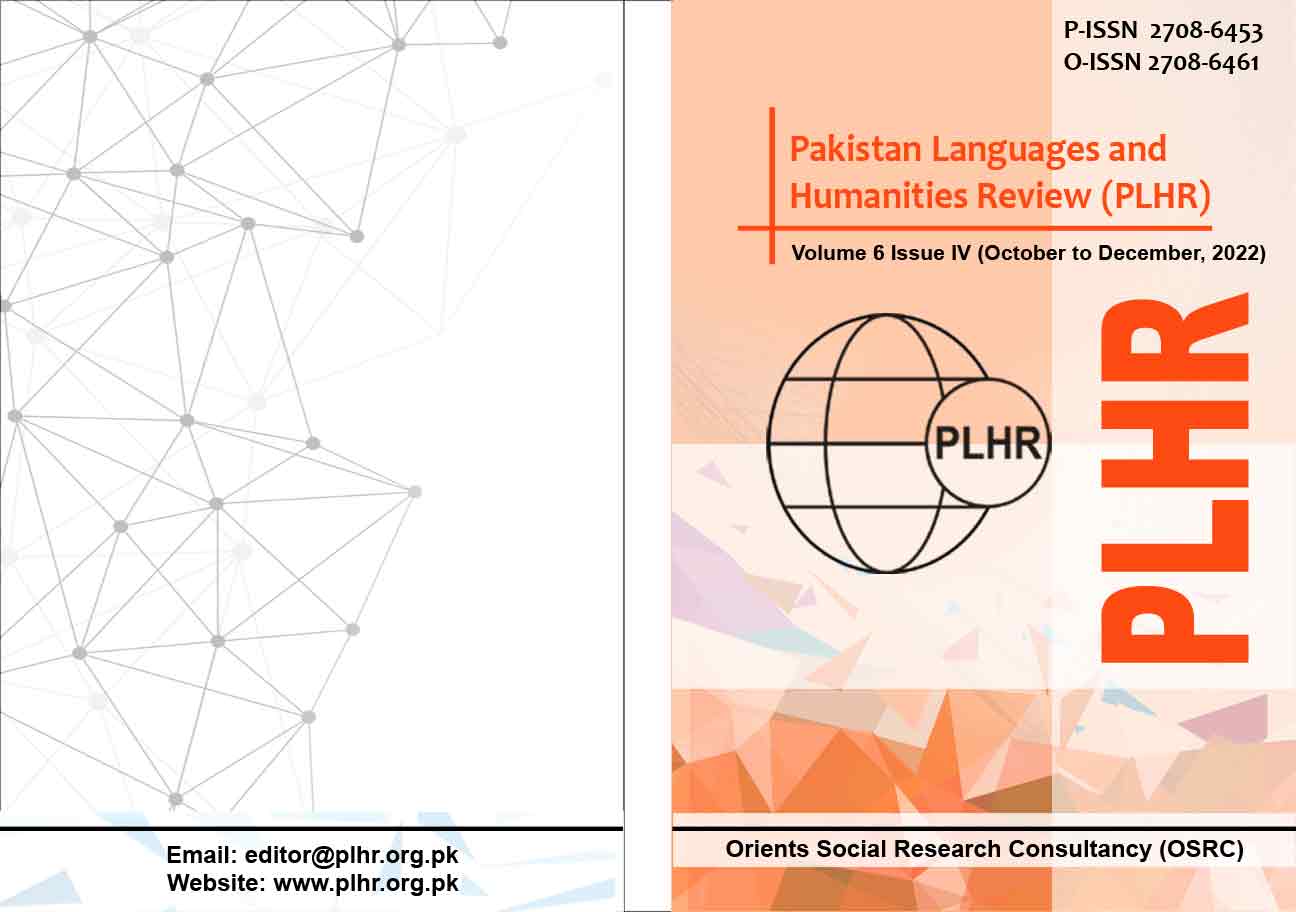 Downloads
Details
Abstract Views: 292
PDF Downloads: 275
How to Cite
Ahmed, T., Wassan, R., & Bakhsh Lashari, A. (2022). Impacts of Vocational Training and Recreational Activities on Prison Inmates: A Case Study of Youthful Offender's Correctional Facility, Hyderabad Pakistan. Pakistan Languages and Humanities Review, 6(4), 238–246. https://doi.org/10.47205/plhr.2022(6-IV)24