Subalternism, Women and Patriarchy: A Postcolonial Approach to Mohsin Hamid's Exit West
Keywords:
Patriarchy, Postcolonial Feminism, Postcolonialism, Subalternism, The Third World Women
Abstract
Pakistani writers, particularly Mohsin Hamid, have long highlighted women's struggle, predicament, and persecution under patriarchy. This study deals with this sensitive issue through a postcolonial feminist approach that interrogates gendered roles in Exit West, a work by Hamid published in 2017. The researcher pertains to postcolonial feminist theorists in general and Gayatri Chakravarty Spivak in particular to develop a theoretical framework for this study. It is qualitative research, and the textual analysis of the novel will be conducted under Spivak's concept of 'Subalternism', articulated in her seminal essay, "Can the Subaltern Speak?" which provides theoretical impetus to the study. The article is used to explain the novel in the contexts of colonization and postcolonial feminism with further investigation into gendered roles and the patriarchal oppression of women. The study's outcomes revealed that colonialism and patriarchy impose various responsibilities on females and deprive them of their agency, independent identity, and due rights.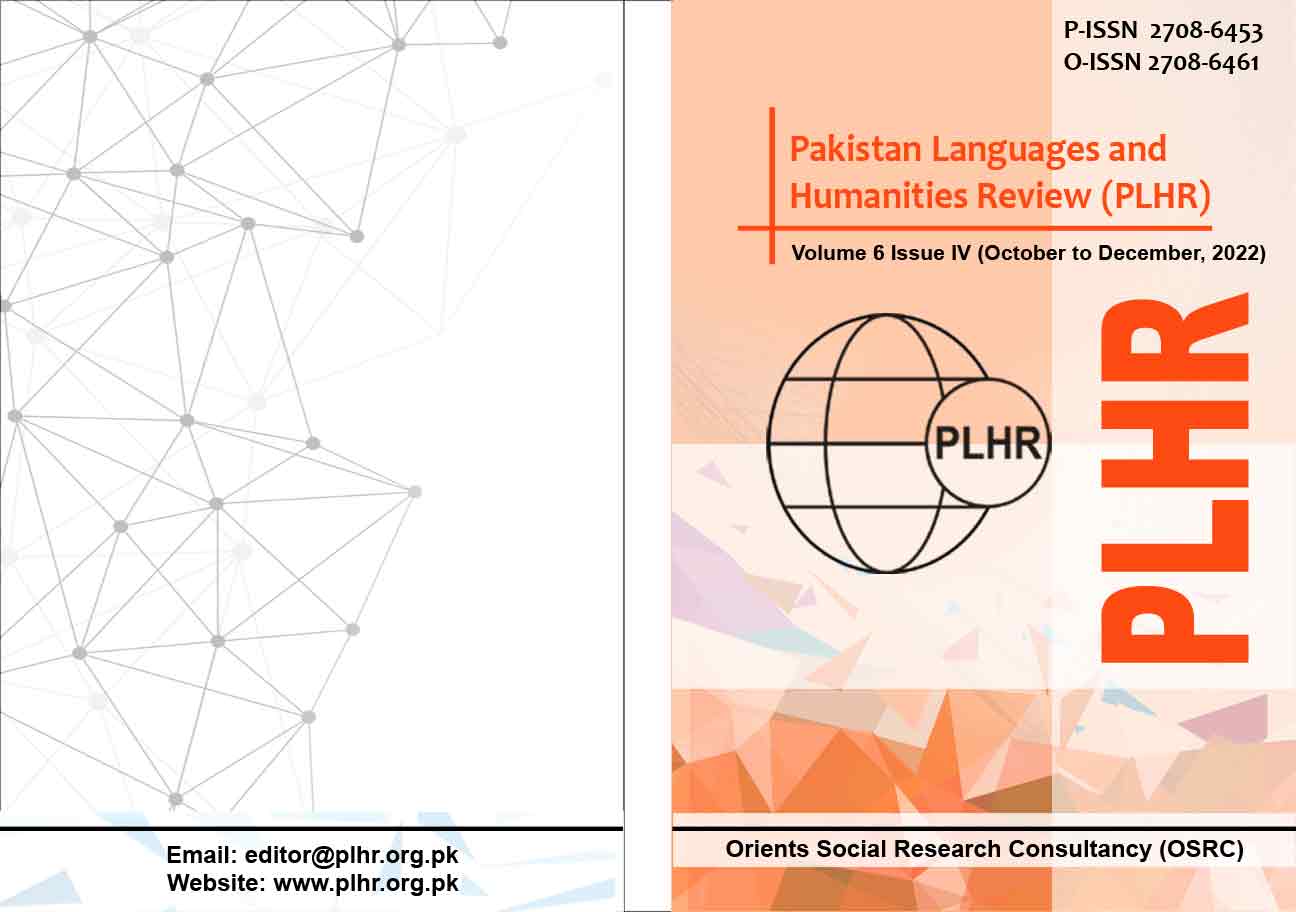 Downloads
Details
Abstract Views: 465
PDF Downloads: 264
How to Cite
Yasmeen, T., & Ahmad, I. (2022). Subalternism, Women and Patriarchy: A Postcolonial Approach to Mohsin Hamid's Exit West. Pakistan Languages and Humanities Review, 6(4), 555–561. https://doi.org/10.47205/plhr.2022(6-IV)50