The Vernacular Literary Resistance in Colonial Punjab and Colonial Balochistan 1880-1925: A Comparative and Historical Analysis
Keywords:
Balochistan, British, Colonial, Literacy Resistance, Punjab
Abstract
This study explores the Balochi-Brahui vernacular literary resistance in comparison with the Punjabi language from a historical perspective, which has never been highlighted before. Vernacular literary resistance during British colonial rule triggered numerous physical resistance movements in different parts of the Raj, from British Balochistan in the west to the colonized Punjab in the east. The movement in Punjab was designed to protect the Punjabi language against the forceful imposition of Urdu along with English, while in Balochistan the literary movement had its agenda to protect local Baloch people from the Christian missionaries who were busy propagating Christianity by using both Balochi and Brahui languages. The present study is based on a mixed method of analytical and explanatory methods, and it has endeavored that all the sources are critically analyzed. The Vernacular Literary resistance of both regions powerfully affected British colonial state formation with its full zeal and enthusiasm.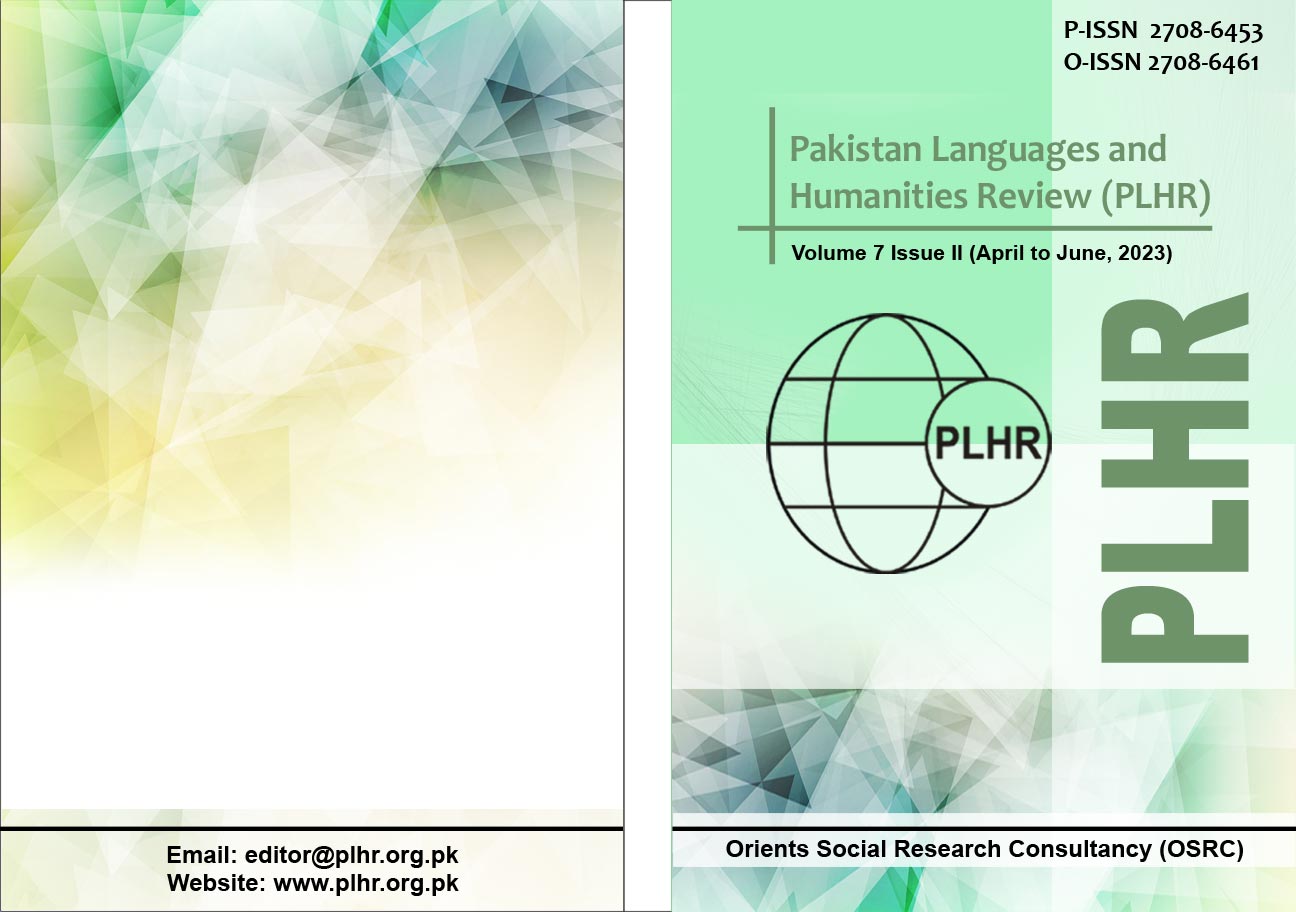 Downloads
Details
Abstract Views: 109
PDF Downloads: 68
How to Cite
Razzaq, N., Islam, R., & Razzaq, W. (2023). The Vernacular Literary Resistance in Colonial Punjab and Colonial Balochistan 1880-1925: A Comparative and Historical Analysis. Pakistan Languages and Humanities Review, 7(2), 26–33. https://doi.org/10.47205/plhr.2023(7-II)03