Functional Morphology: Patterns Rules Sets for Morphological Parsing of Urdu Regular Verbs
Keywords:
Affixation, Functional Morphology, Natural Language Processing, Root Verbs, Urdu Regular Verbs
Abstract
Affixation of Urdu regular verbs give multiple patterns providing various verbs, varying in meaning and use regarding aspect and gender following similar root verb. Taking into consideration the pattern variations in verbs the aim of this study was to identify morphological patterns of regular Urdu verbs, whereas objective of this research was to explore morphological patterns of stemming in case of Urdu verbs. A corpus of more than 1500 regular verbs is developed. 16 rules sets were developed following 13 different affixation patterns. Out of which 7 specific rules combinations were designed following these combinations in relation to 1 root verb. According to functional morphology these rules set follow a morphological parser for Natural language processing (NLP). The results are significant to design Urdu database of regular verbs corpus for Urdu NLP. This morphological implementation can be used to develop Urdu data base dealing with Functional Morphology and lexicology while dealing Urdu regular Verb forms.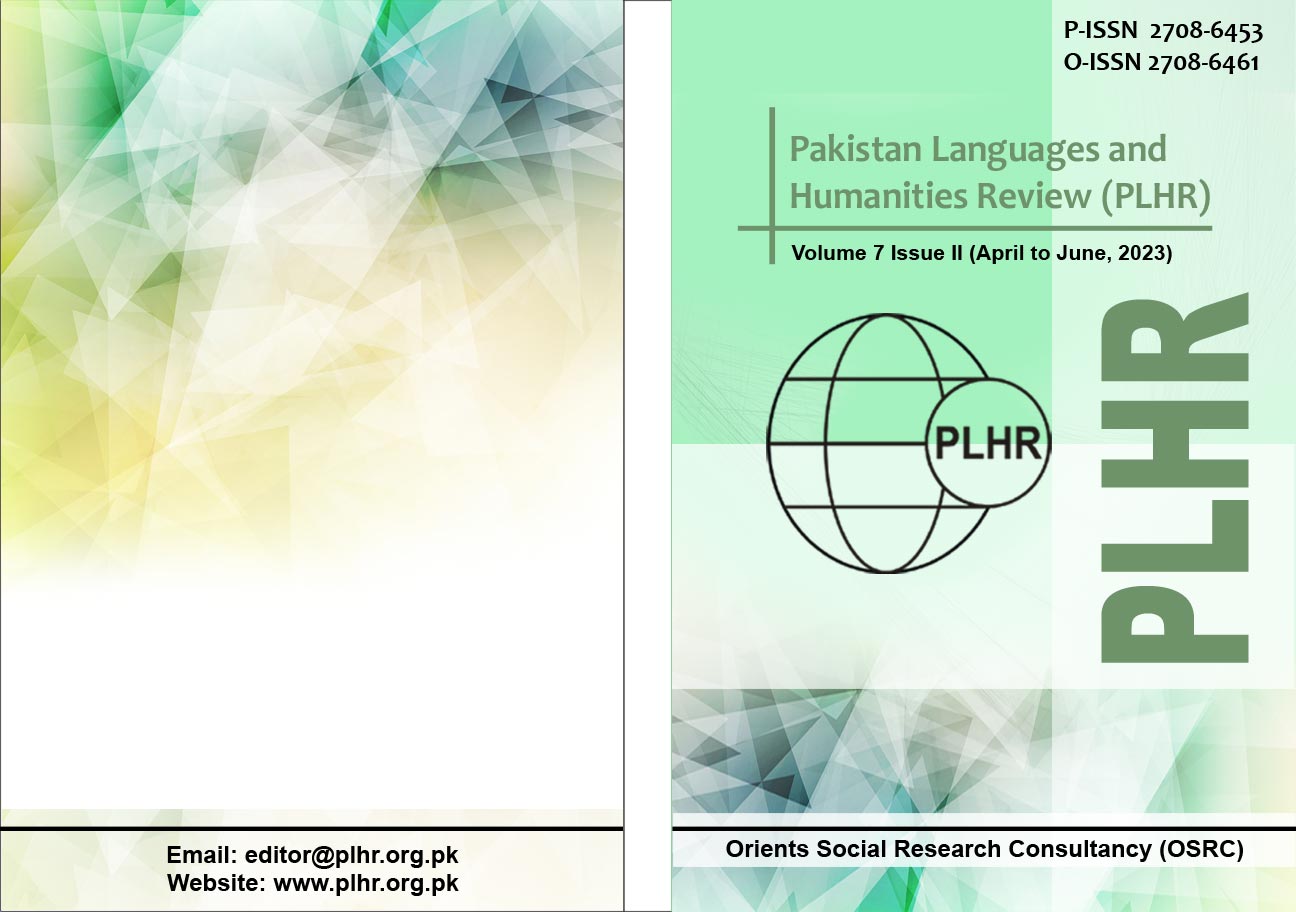 Downloads
Details
Abstract Views: 81
PDF Downloads: 109
How to Cite
Amin, A., Javed, H., & Haroon, S. (2023). Functional Morphology: Patterns Rules Sets for Morphological Parsing of Urdu Regular Verbs. Pakistan Languages and Humanities Review, 7(2), 207–216. https://doi.org/10.47205/plhr.2023(7-II)18