Pakistan-Afghanistan Relations: An Overview Before and After 9/11 Incident
Keywords:
Afghanistan, Diplomatic, Militancy, Military, Pakistan
Abstract
Historically, Afghanistan and Pakistan are the immediate neighbors with number of common similarities such as religious, cultural, geography, ethnicity and numerous others. Despite these, the relations between both countries never stayed in the cool plate. This study explores that, since the emergence of Taliban in Afghanistan during 1996-2001, there were somehow better relations than the democratic government in Afghanistan. Regional and international players played their role in maintaining as well as somehow destroyed the peace of the region that highlighted number of national and international writers. They key objective of this study is to explore the Pakistan-Afghanistan military, political and social relations and its consequences on both state. This study is based on the analytical approaches and used the primary and secondary sources that explored the number of hidden issues between the both countries. Both countries are suggested to enhance ties through diplomatic ways instead of clashes.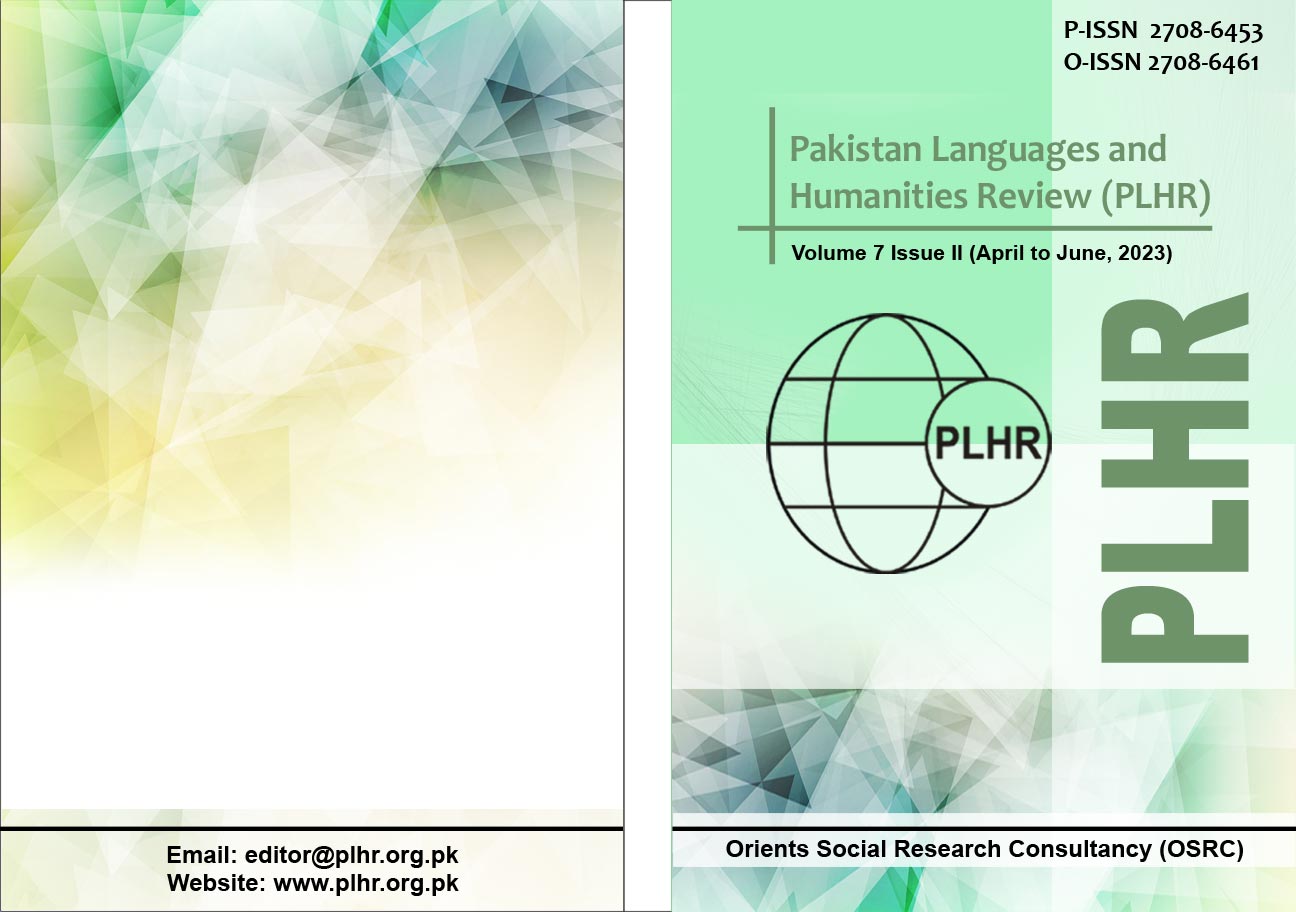 Downloads
Details
Abstract Views: 160
PDF Downloads: 151
How to Cite
Asfahan, M., Ali, I., & Arif, M. (2023). Pakistan-Afghanistan Relations: An Overview Before and After 9/11 Incident. Pakistan Languages and Humanities Review, 7(2), 196–206. https://doi.org/10.47205/plhr.2023(7-II)17