Exploring Errors Treatment Impacts on Undergraduate Learners in English Language Classrooms at Kohat University of Science & Technology, Kohat
Keywords:
Classroom, Error Treatment, Feedback, Impact, Language Learner, Strategies
Abstract
The objective of this study is to develop a comprehensive understanding about the various impacts of language teachers' written or oral corrective feedback techniques and strategies on learners' language learning. This study also investigates learners' attitudes and perceptions about their teachers' corrective feedback strategies applied in the classrooms. Using inappropriate approaches in learner errors treatment process can hold back learner language learning performance in the classroom. This study employs mixed method approach by collecting data through questionnaire and interview. Quantitative data is collected from 219 students by using five-point Likert scale questionnaire. To determine the results, descriptive analysis and regression analysis is applied; while qualitative data is analyzed through thematic analysis. Research study concluded that teacher's attitude and strategies during learner errors treatment process can cast enormous positive or negative impacts on learner language learning. Learners recommended appropriate and well accepted feedback strategies for their better learning in language classrooms.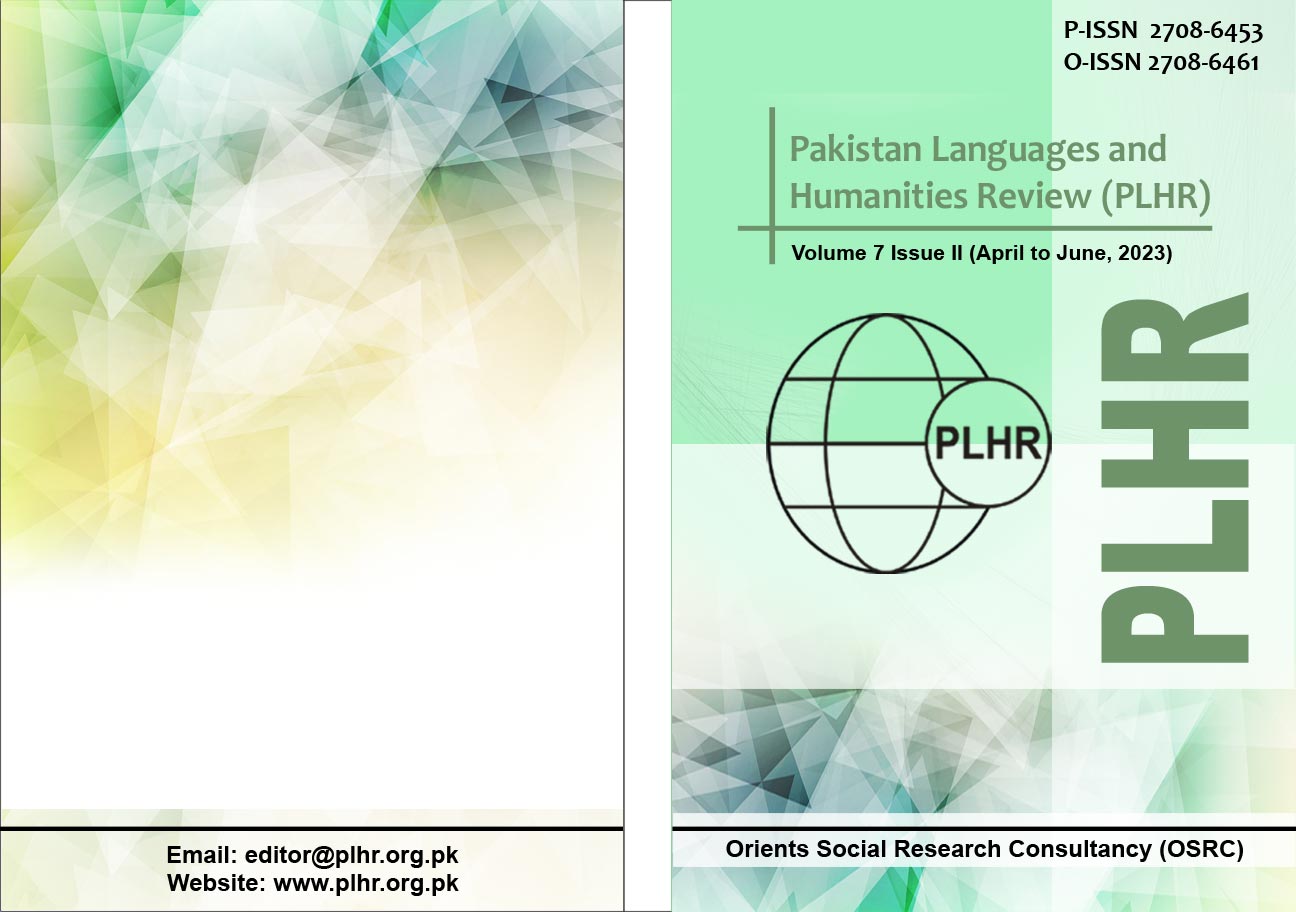 Downloads
Details
Abstract Views: 60
PDF Downloads: 43
How to Cite
Rehman, N., Imran, S., & Ali, M. (2023). Exploring Errors Treatment Impacts on Undergraduate Learners in English Language Classrooms at Kohat University of Science & Technology, Kohat. Pakistan Languages and Humanities Review, 7(2), 253–272. https://doi.org/10.47205/plhr.2023(7-II)22