An Exploration of Metafunctions and Binary Oppositions in Pakistani Paintings and Poems
Keywords:
Binary Opposition, Deconstruction, Multimodality, Visual Grammar
Abstract
Art and poetry go hand in hand to appeal to the senses of the creators and art lovers. The objective of this research was to explore the connection of visual art and poetry and how these forms juxtaposed to create meaning. A collection, Maritime Treasures of Pakistan, featuring art and poetry was selected to be analyzed using the Visual Grammar framework (2006) and in light of Derrida's (1967/1997) theory of deconstruction, respectively. The analysis showed that Visual Grammar can help us interpret images but using a theoretical perspective for the textual mode can provide us an even better understanding of the connection between the different semiotic modes. As in the analysis we saw that the theory of deconstruction helped us uncover the underlying message behind the poems and together with the analysis of the paintings, the meaning of the multimodal piece as one whole was deduced.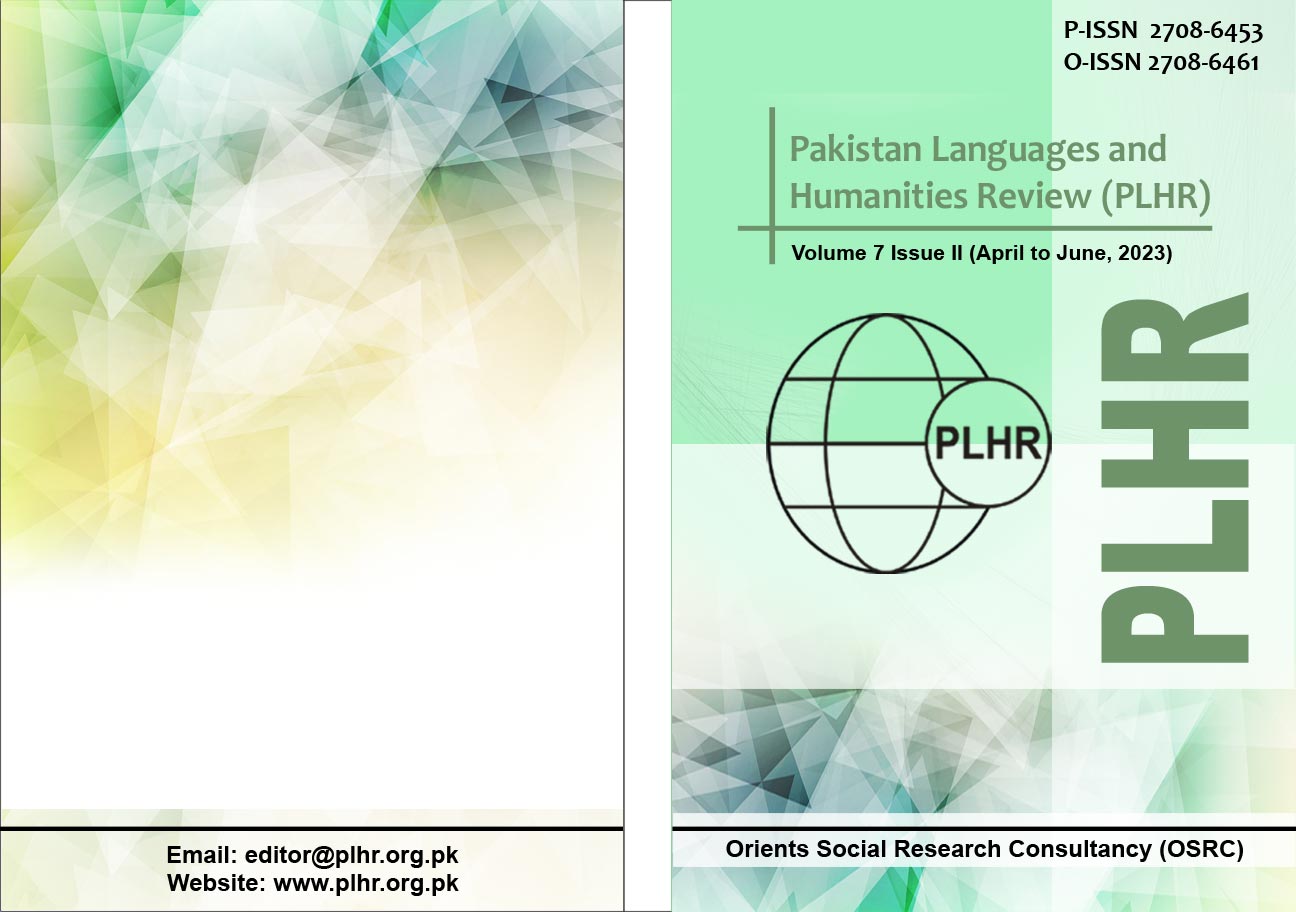 Downloads
Details
Abstract Views: 302
PDF Downloads: 56
How to Cite
Gohar, G., Maan, M. F., & Batool, H. (2023). An Exploration of Metafunctions and Binary Oppositions in Pakistani Paintings and Poems. Pakistan Languages and Humanities Review, 7(2), 273–283. https://doi.org/10.47205/plhr.2023(7-II)23