Perceptions Regarding E-Learning: A Study of University Students
Keywords:
E-Learning, Communication, University Students
Abstract
Education is a core element for development of a nation and it helps the people to build tolerance and development of intellect. E-learning is one of the modern toll where instruction can be transferred through modern technology from any institute to the students. The intent of the research was to investigate the perceptions of students about e-learning. Public sector universities of district Lahore included the population of the study. Sample was drawn from the population through random sampling. The sample was comprised of 503 students enrolled in public sector universities of the district Lahore. Cross-sectional survey designed was used to collect the data. Researcher developed the instrument after reviewing the in-depth literature which initially comprised of 44 items. The instrument was validated through expert opinion and it was modified in the light of the expert opinion and the final version of instrument included 39 items. The reliability of the instrument was also ensured and its value was .89. The findings of the research shows that students perceive positively to e-learning. Furthermore, it is also explored that the gender has no effect on the perceptions of the students regarding e-learning. Use of different kind of devices has a significant effect on accessibility utilization, functionality, communication and learning scales of e-learning.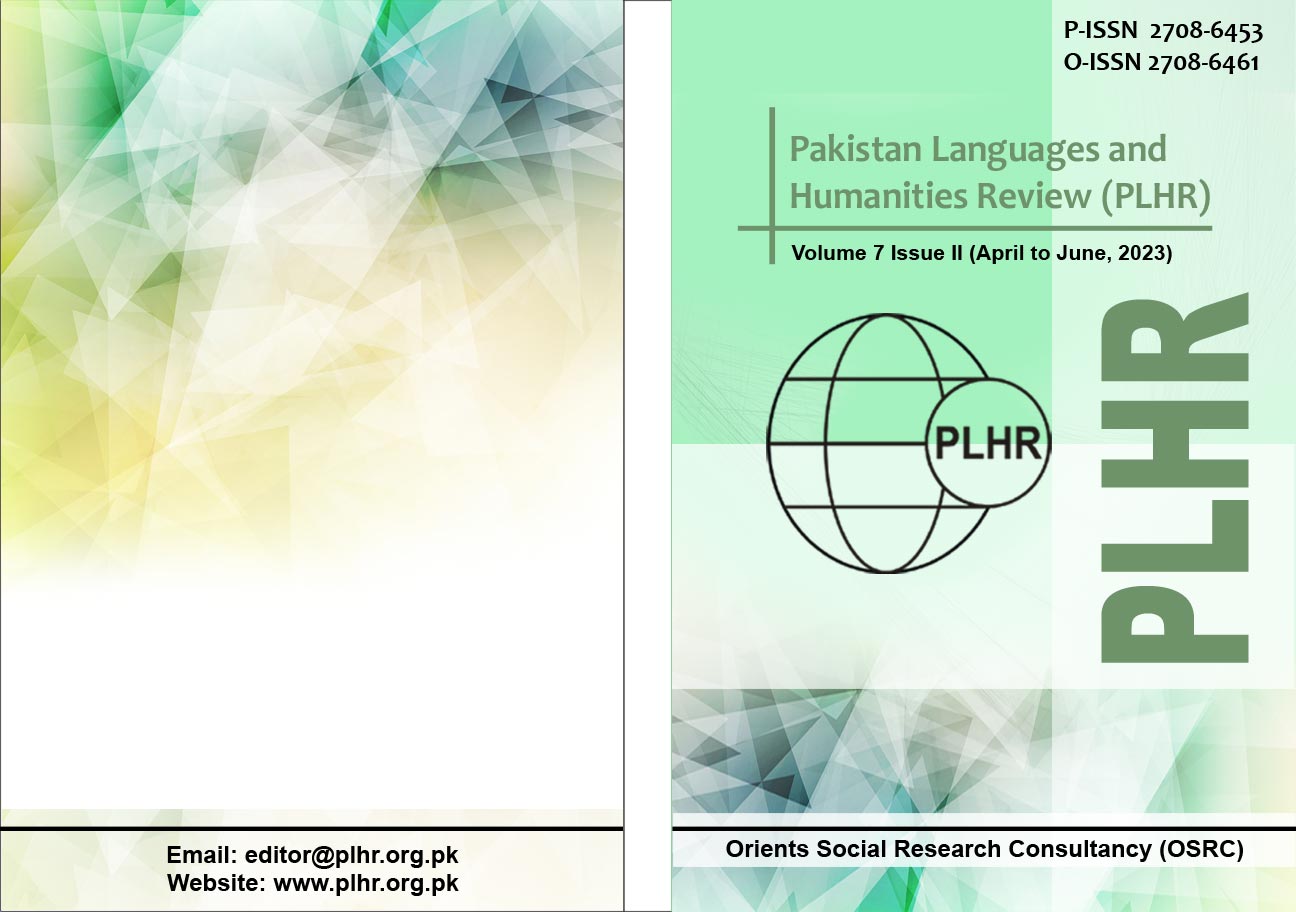 Downloads
Details
Abstract Views: 36
PDF Downloads: 32
How to Cite
Majeed, S., Ahmad, R., & Yousaf, F. (2023). Perceptions Regarding E-Learning: A Study of University Students. Pakistan Languages and Humanities Review, 7(2), 410–418. https://doi.org/10.47205/plhr.2023(7-II)35