Psychoanalytic Interpretation of W. B. Yeats' Dialogue of Self and Soul in relation to Id, Ego, and Super Ego
Keywords:
Ego, Id, Platonism, Super Ego, Yeatsian Philosophy
Abstract
The present paper is an attempt to explore a beautiful blend of psychological conflict of Yeats platonic belief with experiences of real life. The dialogue of self and soul written by William Butler Yeats gives the Anti-self-theory. To put in the context of Freud psychological frame of id, ego and super ego, this dialogue is a revolutionary attempt towards own deceptive existence. Through the character of Self and Soul Yeats tells, how the unconscious mind has a power to direct the conscious mind. Similarly Id is sometimes shown as a devil sitting on the shoulder of a person. As this devil stays there, he informs the ego to decide what to do based on how it will affect the self, especially how it will make the self-happy. The ego is a person with a devil (id) on one shoulder and an angel (super ego) on the other. The superego is sometimes symbolized by an angel seated on somebody's shoulder, informing the ego to base their actions on how they will affect society.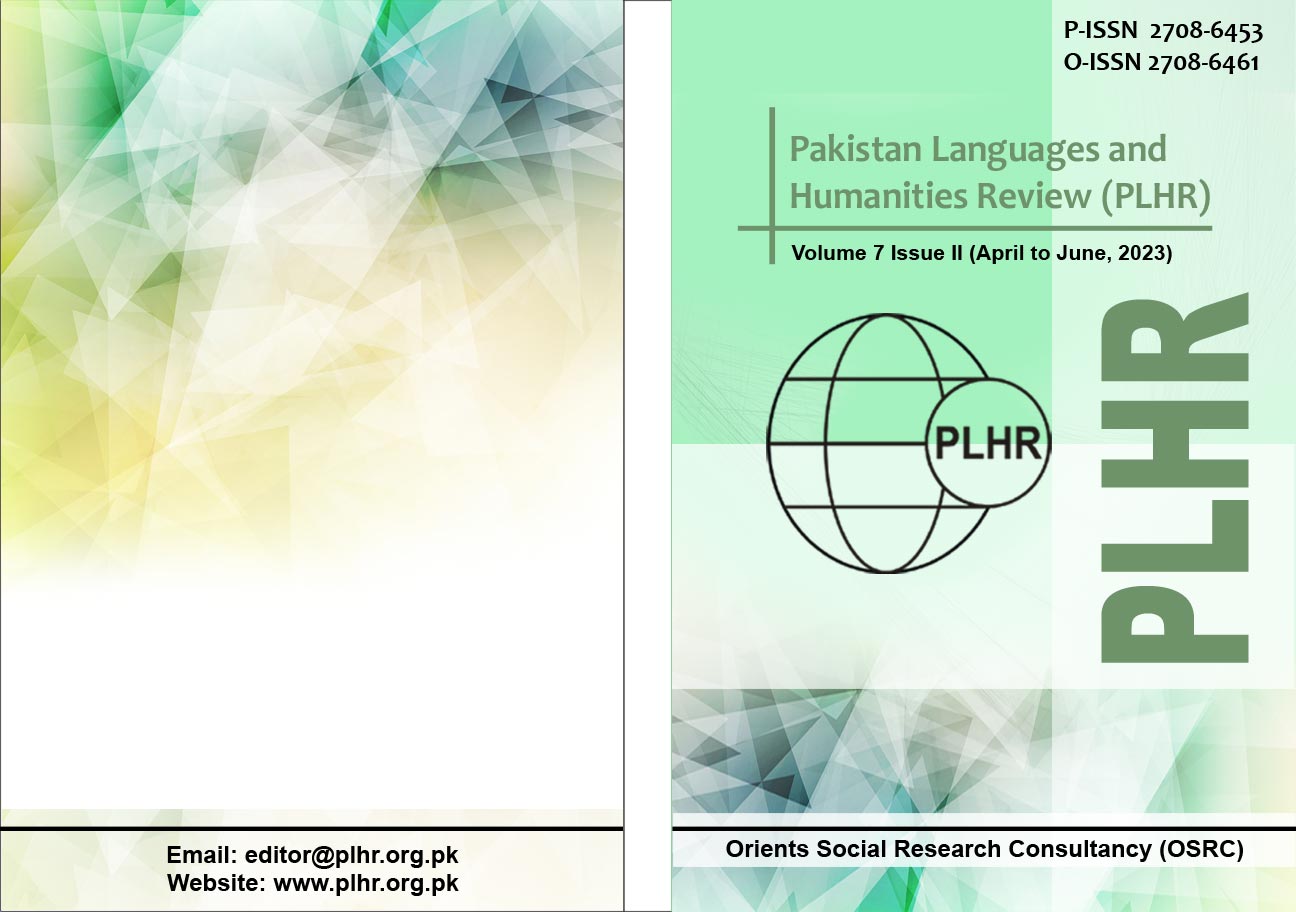 Downloads
Details
Abstract Views: 240
PDF Downloads: 95
How to Cite
Barozai, S. M., Rehman, H. ur, & Tareen, M. N. (2023). Psychoanalytic Interpretation of W. B. Yeats' Dialogue of Self and Soul in relation to Id, Ego, and Super Ego. Pakistan Languages and Humanities Review, 7(2), 437–447. https://doi.org/10.47205/plhr.2023(7-II)38