Ethan Frome: Naturalism's "Scapegoat," or Romantic Hero?
Keywords:
Ethan Frome, Naturalistic, Romantic, Tragic, Western Society
Abstract
Edith Wharton's novel Ethan Frome is usually but inaccurately classified as Naturalistic. Naturalistic works typically feature characters constrained by their environment, social circumstances, or personal struggles. This article rejects that characterization. Careful application of the naturalistic model indicates that the novel's major elements of setting, structure, characters, and theme do not fit that model. Close reading and careful analysis provide convincing evidence that the novel's focus is the transformative power of love. This study hypothesizes that such a focus places the novel within the Romantic genre. Further close analysis indicates that the characters' other-worldly, idealized love leads to an outcome more tragic than death, and that these consequences represent love's consummate triumph. The study concludes that Ethan Frome therefore incorporates one of the highest values of Western society, regularly embodied in its religions and its art.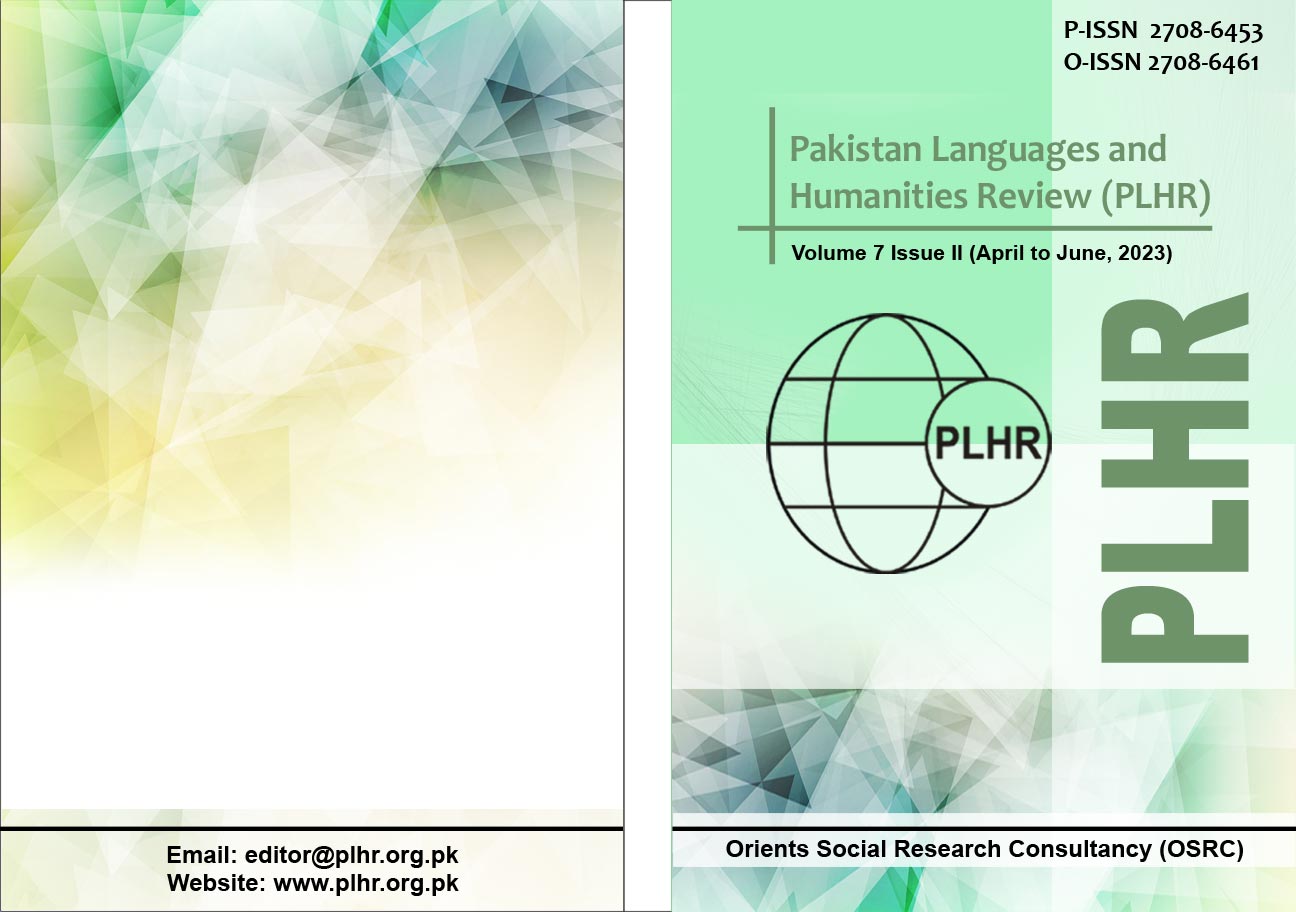 Downloads
Details
Abstract Views: 278
PDF Downloads: 37
How to Cite
Cruz, D. B. de la, & Khan, Z. (2023). Ethan Frome: Naturalism's "Scapegoat," or Romantic Hero?. Pakistan Languages and Humanities Review, 7(2), 519–529. https://doi.org/10.47205/plhr.2023(7-II)46