Exploring the Prevalence of Sexual Harassment in Academia: Experiences of Female Teachers at Higher Education Institutions
Keywords:
Academia, Experiences, Female Teachers, Higher Education Institutions, Prevalence, Sexual Harassment
Abstract
Sexual harassment of females is a pervasive problem in academia that affects women's career prospects and overall well-being. The present study aimed to analyze female teachers' experiences regarding sexual harassment (SH) at Higher Education Institutions. The quantitative research design was employed for the current study. The study's sample included eighty (80) female teachers selected by using the technique of convenient sampling. For the purpose of data collection, the SEQ Sexual Experiences Questionnaire, designed by Fitzgerald et al. (1995) was employed. The findings revealed that the most typical forms of sexual harassment experienced by female instructors were gender harassment and unwanted sexual pursuits. The results of this study suggested that institutions need to adopt a zero-tolerance approach towards sexual harassment and are required to take proactive measures to prevent harassment to ensure a safe and respectful culture for females in the workplace.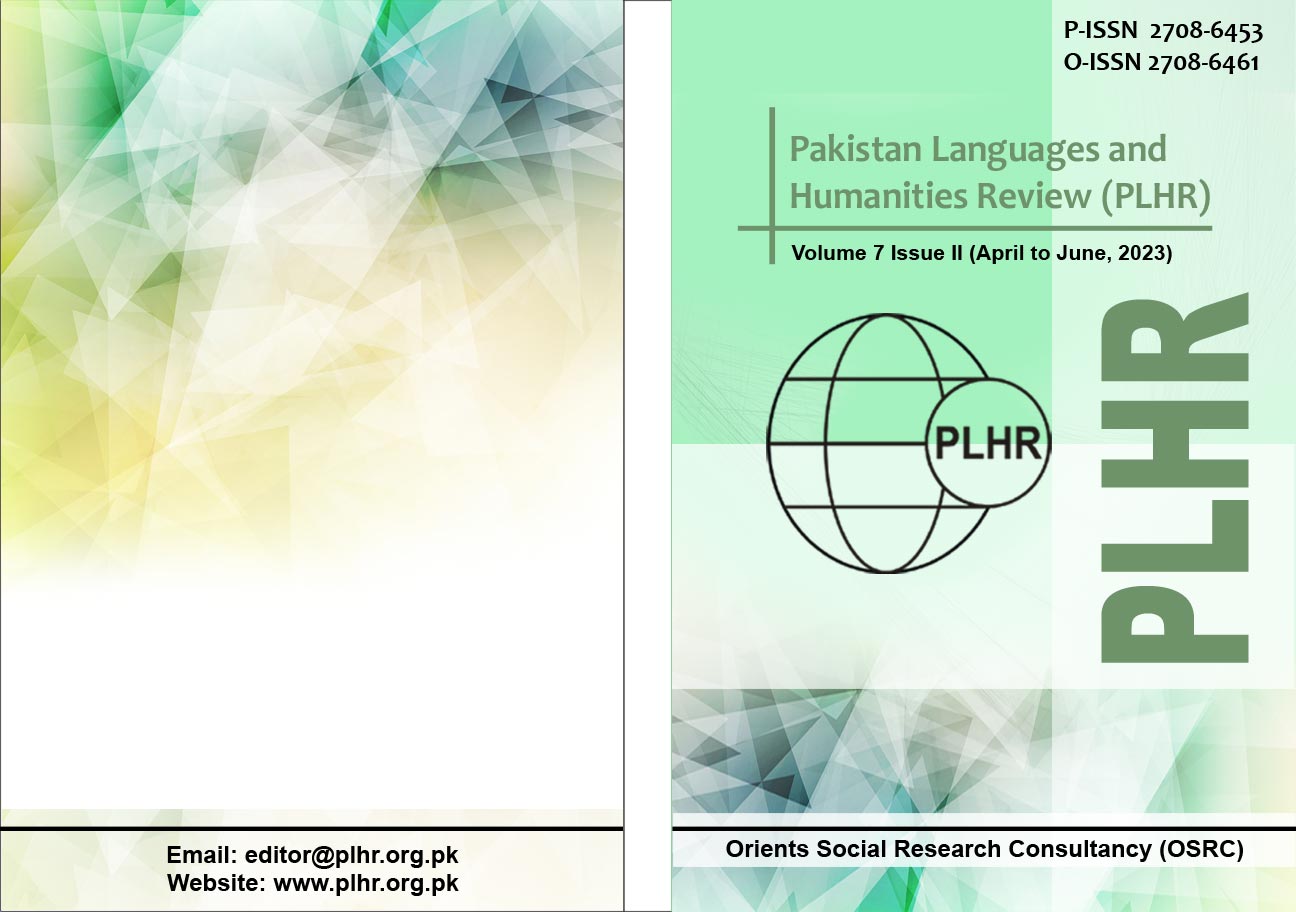 Downloads
Details
Abstract Views: 58
PDF Downloads: 37
How to Cite
Akhtar, S., Shakir, S., & Bukhari, S. T. N. (2023). Exploring the Prevalence of Sexual Harassment in Academia: Experiences of Female Teachers at Higher Education Institutions. Pakistan Languages and Humanities Review, 7(2), 510–518. https://doi.org/10.47205/plhr.2023(7-II)45