Promoting Reflective Practice for Professional Development of Teachers through the Lens of College Principals: A Qualitative Research Inquiry
Keywords:
College Principals, Development, Professional, Reflective Practice, Teachers
Abstract
The concept of reflection is currently gaining popularity in the realm of academia, as it can be a powerful tool for professional growth, enabling teachers to critically analyze their teaching methods, assess student learning outcomes, and make informed instructional decisions. The objective of this qualitative research inquiry was to explore the attitude of principals towards promoting reflective practice (RP) for the professional development of teachers within the colleges. For the purpose of data collection, a total of eighteen (18) principals, including male (n = 12) and female (n = 6), were selected using a purposive sampling method from colleges in Dera Ghazi Khan, South Punjab, Pakistan. The results of this investigation suggested various strategies that can be used to promote reflective practice among teachers. The insights gained from this research could potentially inform policymakers and administrators in designing supportive structures and policies to encourage reflective practice among professionals in various fields.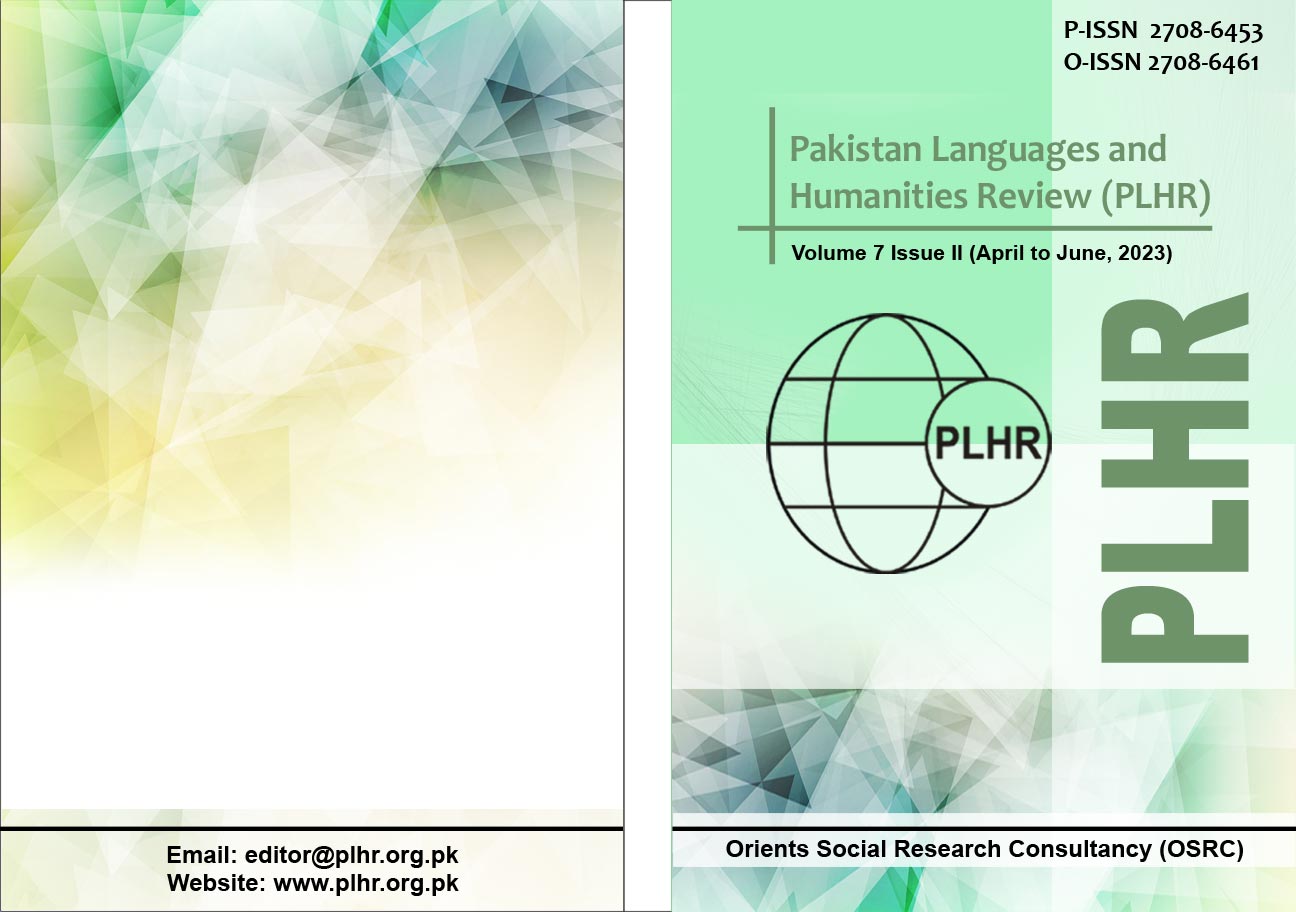 Downloads
Details
Abstract Views: 42
PDF Downloads: 41
How to Cite
Hussain, M. Z., Akhtar, S., & Bukhari, S. T. N. (2023). Promoting Reflective Practice for Professional Development of Teachers through the Lens of College Principals: A Qualitative Research Inquiry. Pakistan Languages and Humanities Review, 7(2), 634–641. https://doi.org/10.47205/plhr.2023(7-II)56