Attitudes and L2 Motivation among Burushaski-native Learners of Urdu
Keywords:
Attitudes, L2 Motivational Self System, Motivational Scales
Abstract
The attitudes towards a particular language, be it a first or a second/foreign language, are a potential reflection of its standing in the social hierarchy of languages. The study aimed to investigate the attitudes of young Burushaski-natives towards Burushaski and Urdu as a second language as well as their L2 Motivational Self System. Employing a quantitative approach, attitude and motivation data were elicited through adaptations of Attitude/Motivation Test Battery and Dörnyei's Attitude/Motivation questionnaire. Results suggested that Urdu held a significant instrumental value while Burushaski was considered culturally important. It was also found that both attitudinal and motivational scales included may not have been measuring distinct constructs of motivation for learning Urdu, suggesting invalidity of Dörnyei's model. However, the socio-contextual scale of national interest proved to be an effective contributor in overall L2 motivation.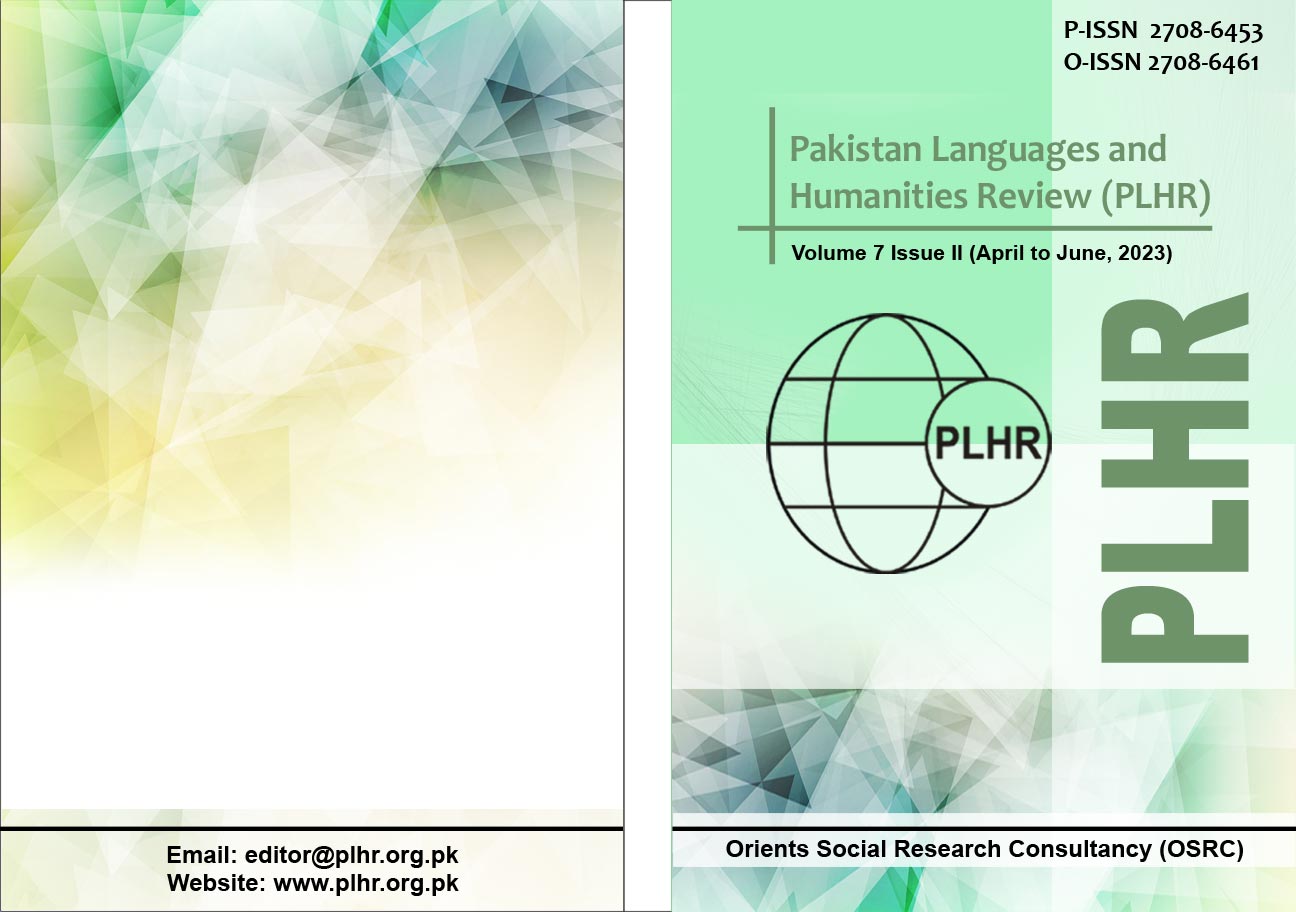 Downloads
Details
Abstract Views: 108
PDF Downloads: 24
How to Cite
Wafee, C., Nao, M. e, & Sikandar, M. H. (2023). Attitudes and L2 Motivation among Burushaski-native Learners of Urdu. Pakistan Languages and Humanities Review, 7(2), 680–690. https://doi.org/10.47205/plhr.2023(7-II)61