Religious, Cultural and Lingual Stereotypes: a Deconstructive Study of Haji's the Sweetness of Tears
Keywords:
Boundaries, Deconstruction, Inferior, Intimate Association, Stereotypes, Superior
Abstract
This study aims at the deconstructive analysis of the religious, cultural and lingual stereotypes represented through the Americans and the Muslims in Nafisa Haji's The Sweetness of Tears. Both Americans and Muslims have been sharing a binary of the victims and the victimizers since the incident of 9/11. Muslims are scrutinized and deported to their hometown on charge of being 'terrorists' by the Americans. Firstly, the study illustrates that by deconstructing these stereotypes, a new intimate association can be established between the Americans and the Muslims. Derrida has given the approach of 'Deconstruction' to equalize the power structures of binary oppositions. In his theory of 'Deconstruction', he deconstructs the unequal association of binaries as "good" and "evil" and "Superior" and "Inferior". He says that these binaries are the expression of one another e.g "good" is the expression of "evil" and "evil" is the expression of "good". Similarly, "Superior" is the expression of "Inferior" and "Inferior" is the expression of "Superior". By deconstructing these stereotypes, the rigid bond of the Americans and the Muslims can be entered into a harmonious association. Secondly, the Muslims can maintain their identities as "Muslims" without tagging them as being terrorists. Thirdly, by crossing the boundaries of a Muslim country, Americans can learn and understand Muslims' religion, culture and language as is shown in the novel under discussion. This study depicts that the Americans have started to accept the Muslims as non-violent people. Jo March (protagonist) learns Urdu (the national language of Pakistan), comes to Pakistan and lives here to know about the culture, traditions and religion of Muslims. She binds the ties together and made a harmonious association between the American family and the Muslim family. This study supports this intimate association between both Americans and Muslims.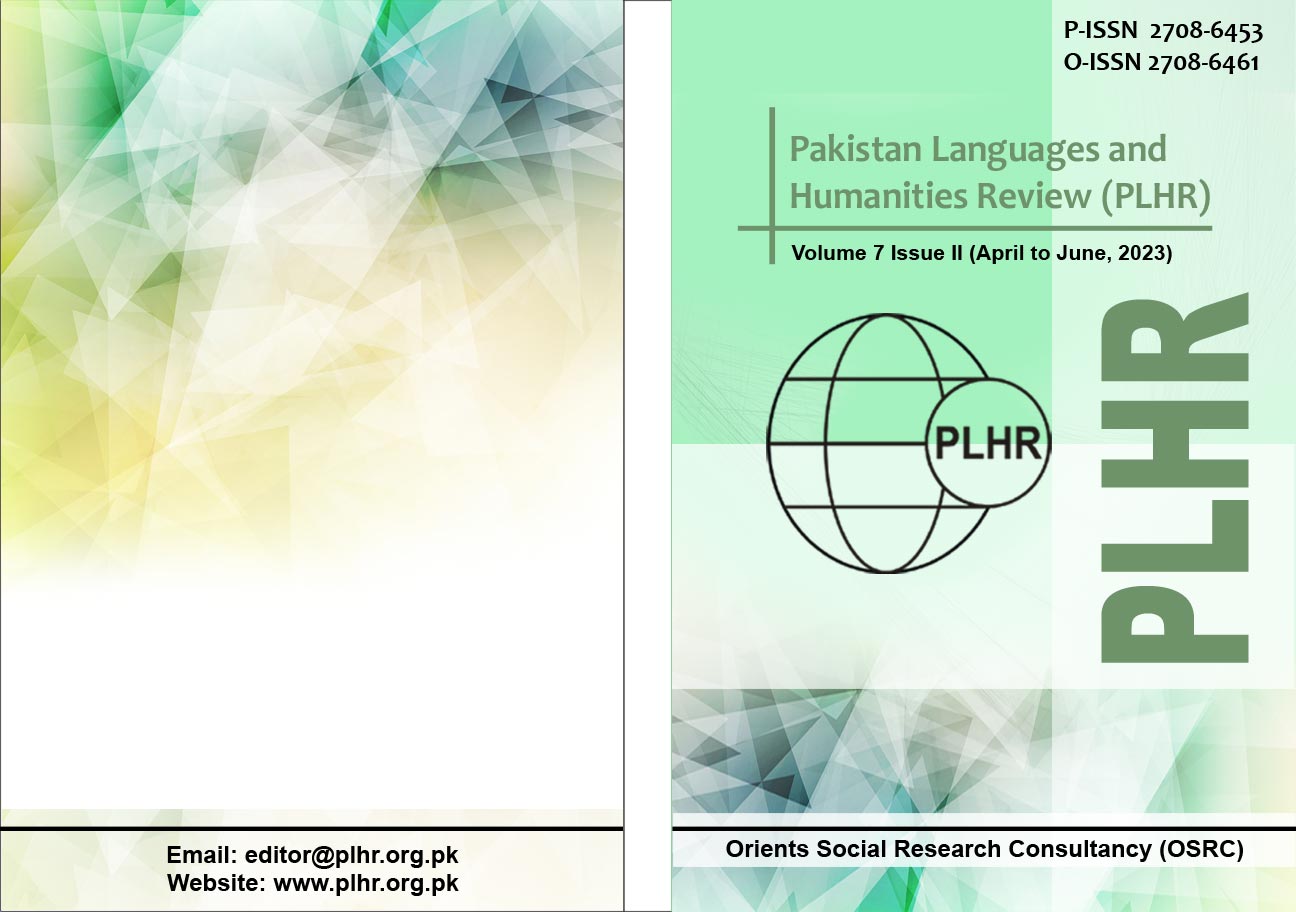 Downloads
Details
Abstract Views: 45
PDF Downloads: 31
How to Cite
Saif, M., & Hayat, M. (2023). Religious, Cultural and Lingual Stereotypes: a Deconstructive Study of Haji's the Sweetness of Tears. Pakistan Languages and Humanities Review, 7(2), 500–509. https://doi.org/10.47205/plhr.2023(7-II)44