Effect of Information and Communication Technology for the Development of Urdu Reading Skills of Students with Hearing Impairment
Keywords:
Hearing Impaired Students, Information and Communication Technology, Urdu Reading Skills
Abstract
Education is the fundamental right of every person in the society and Students with Hearing Impairment (SWHI) is also a part of our society. Hearing impaired students face various problems in their academics especially in reading text. The purpose of this study was to assess the effectiveness of Information and Communication Technology (ICT) to develop Urdu reading skills of hearing impaired students in view of "Zone of Proximal Development" framework. True-experimental (pre-test post-test control group design) of quantitative research paradigms was used to conduct this study. A sample of 30 SWHI was selected by the researcher from two schools of special education department Govt. of Punjab and divided into two equal groups through simple random sampling technique. Content was taken from Urdu text book of grade 3 and video clips of this content were made through ICT and taught to the experimental group as treatment whereas control group was taught through traditional method. A self-made instrument in the form of Urdu reading test was developed by the researcher and applied as pretest & posttest to establish the baseline of Urdu reading skills of SWHI. Data was analyzed through Statistical Package for Social Sciences (SPSS) and parametric statistics were used to compare the results of both groups. Recommendations were made on the basis of findings and conclusions for the better improvement of Urdu reading skills for the SWHI by the usage of ICT.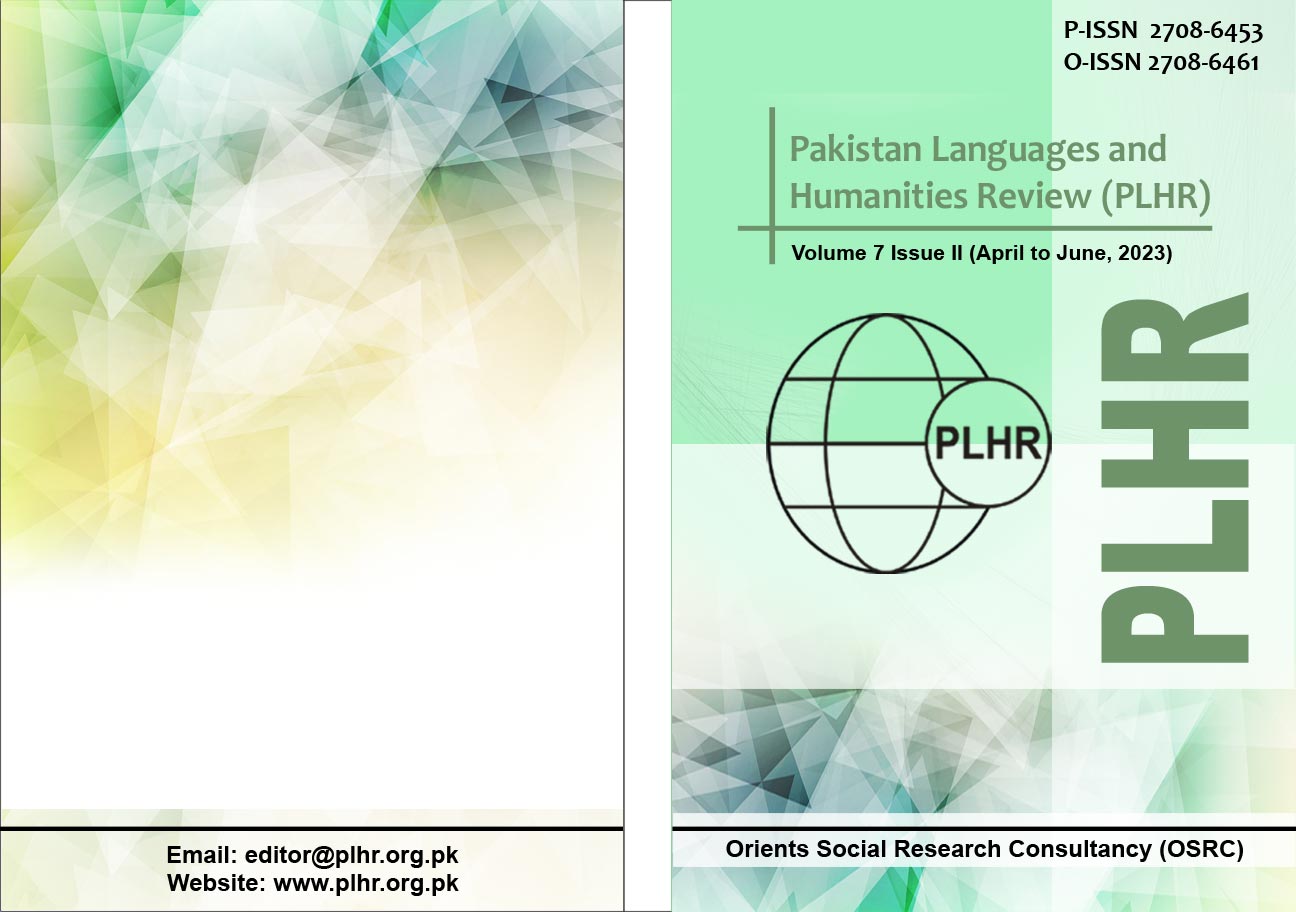 Downloads
Details
Abstract Views: 47
PDF Downloads: 54
How to Cite
Afzaal, H. M., Ch, A. H., & Bano, H. (2023). Effect of Information and Communication Technology for the Development of Urdu Reading Skills of Students with Hearing Impairment. Pakistan Languages and Humanities Review, 7(2), 539–549. https://doi.org/10.47205/plhr.2023(7-II)48