The Manipulation of Pakistani News Media Using Deletion in News Reports of Rape Cases
Keywords:
Manipulation, Media, Pakistan, Propagation, Rape Cases
Abstract
This study aims at investigating the manipulation strategy of Pakistani news media coverage by using 'deletion' from macrostructure for promoting victim blaming in rape cases. The study uses Critical Discourse Analysis (CDA) model of Van Dijk to examine the data collected from the most prominent Pakistani newspapers such as Dunya News, ARY News, Geo News, Dawn News, and The Express Tribune. The data was collected from their official websites. The study examined the impact of news media in reporting rape cases by using Van Dijk's macrostructure model of CDA. The findings of the study revealed that the news media consciously uses 'deletion' as one of the four elements of macrostructure to conceal the truth in reporting the rape cases. One the basis of findings, the study recommends certain measures to minimize the issue of biased media coverage and victim blaming in Pakistan.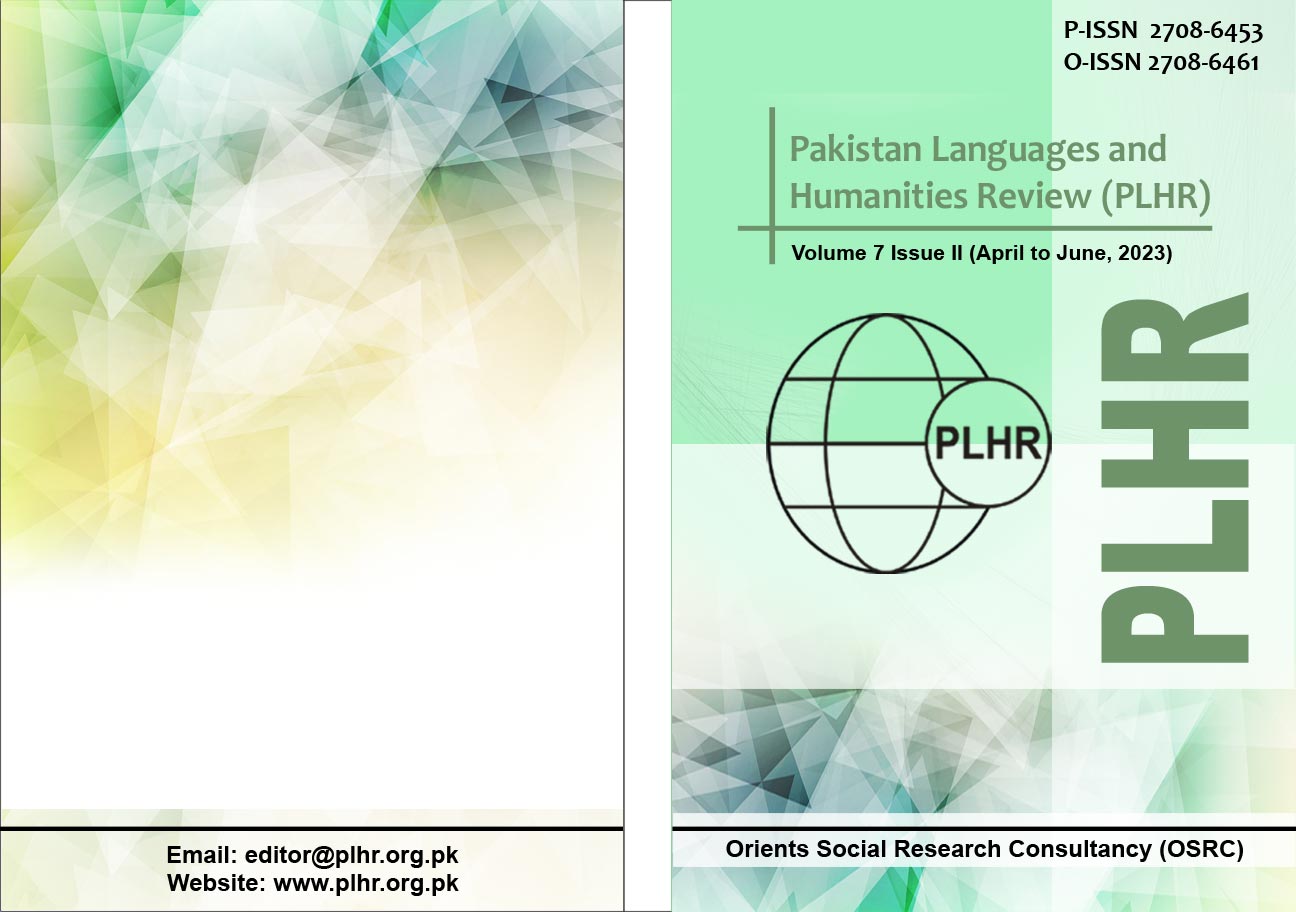 Downloads
Details
Abstract Views: 133
PDF Downloads: 58
How to Cite
Zaman, M., Shah, S. K., & Ali, N. (2023). The Manipulation of Pakistani News Media Using Deletion in News Reports of Rape Cases. Pakistan Languages and Humanities Review, 7(2), 586–596. https://doi.org/10.47205/plhr.2023(7-II)52