Error Analysis of English Language Competence of Computer Science Students at University of Kotli Azad Jammu and Kashmir
Keywords:
Computer Science, English Language, Error Analysis
Abstract
Use of technology has brought revolution in every sphere of life especially it has provided higher level of facilitation to the students on correct writing in English language. It has not only helped students preserve their written work; it has also facilitated their language related problems also. However, technological use for written work in English language has affected correct language use at a greater extent. The uses of grammar checker, grammarly software and quillbot have made students dependent on technology. The students of Computer Science excessively make the use of technology and spend most of their time on laptops and computers which has badly affected their correct language use. Keeping in view the phenomenon, current study was conducted to investigate the types and level of language errors made by the students at University of Kotli Azad Jammu and Kashmir. In this respect, 20 students of Computer Science were selected randomly to carry out the study. These students were given the topic, 'My Dreams' and they were asked to develop an essay of 200 words. Their writings were collected and their copies were distributed to three different English teachers for identification of mistakes. Finally, most common mistakes were highlighted and categorized. The categorized data was analyzed through simple statistical tool and the researchers found problems such as cohesion, lack of cohesive devices, inappropriate use of subject-verb agreement, spelling errors, prepositional errors, punctuation mistakes and errors in the use of capitalization.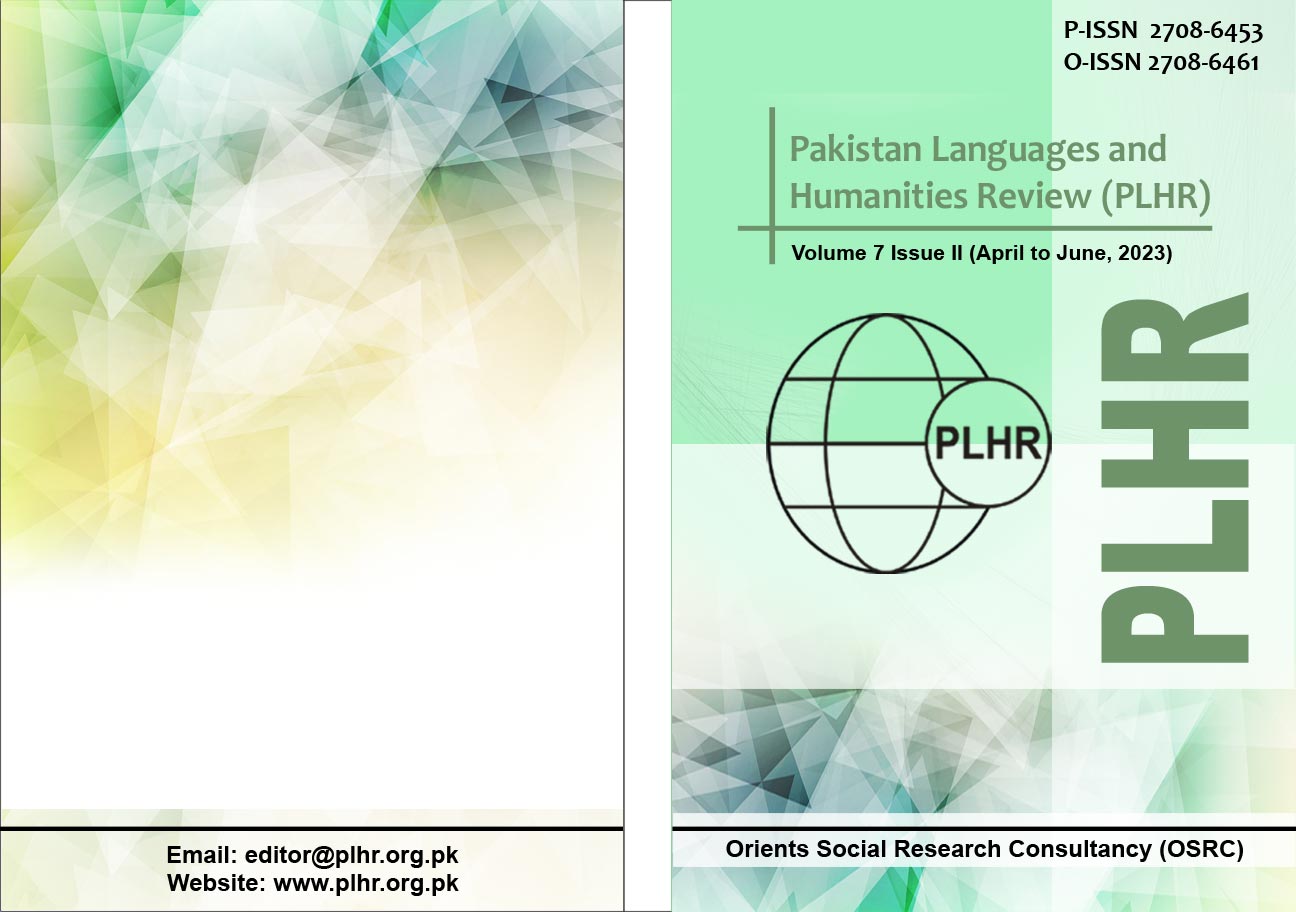 Downloads
Details
Abstract Views: 42
PDF Downloads: 26
How to Cite
Salam, M. H. u, Mehmood, A., & Rathore, S. A. (2023). Error Analysis of English Language Competence of Computer Science Students at University of Kotli Azad Jammu and Kashmir. Pakistan Languages and Humanities Review, 7(2), 642–649. https://doi.org/10.47205/plhr.2023(7-II)57