Conceptualization of Theoretical Roots of Anti-poverty in China: In the Context of Marxism
Keywords:
Anti-poverty, China, Development, Marxism, Theoretical Roots
Abstract
This paper presents a three-fold synopsis of the theoretical underpinnings of China's anti-poverty initiatives: First, Marx's investigation into the causes of poverty; second, Marxist anti-poverty theory and third owing to Marx's revision of the institutional causes of poverty in capitalist societies. This is why the Marxist anti-poverty theory has such an important guiding significance for China's anti-poverty policy. Marx outlined the course and strategy that the proletariat should follow in order to eradicate poverty. In this research article the main methodological approach is undertaken as qualitative interpretation method to interpretate both the primary and secondary data available on this research topic. The main objective is to understand the basic notion of Marxism regarding poverty and its implications on status of poverty in China. This concept of poverty has been changing with the passage of time and are being molded with the nature of society and nations.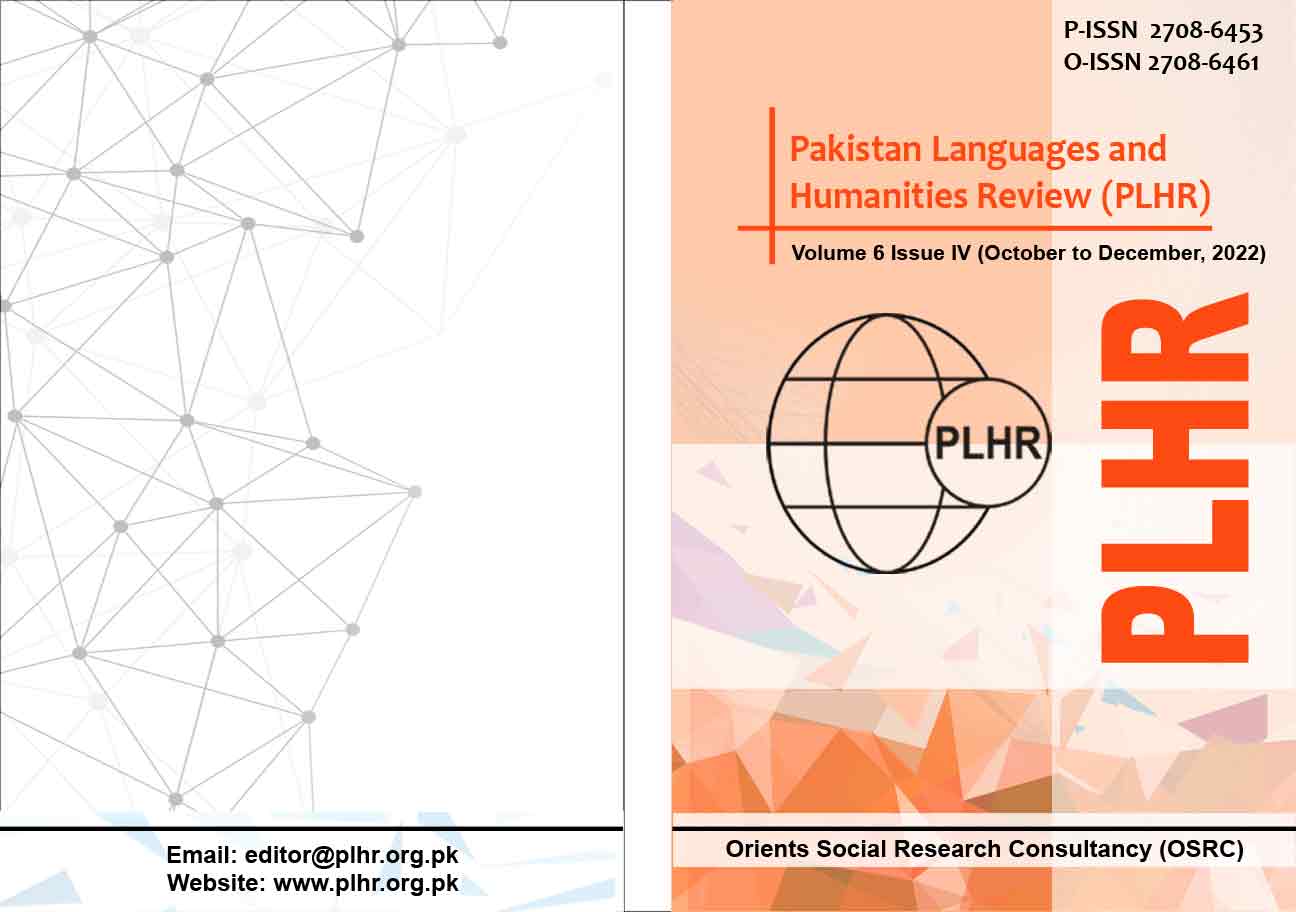 Downloads
Details
Abstract Views: 73
PDF Downloads: 56
How to Cite
Qiumei, Q., & Gang, L. (2022). Conceptualization of Theoretical Roots of Anti-poverty in China: In the Context of Marxism. Pakistan Languages and Humanities Review, 6(4), 382–393. https://doi.org/10.47205/plhr.2022(6-IV)35