Violence and Resistance in Waheed's The Book of Gold Leaves and Peer's Curfewed Night
Keywords:
Indian Occupied Kashmir, Kashmiris, Power, Resistance, Violence
Abstract
The paper, analyzing Mirza Waheed's novel The Book of Gold Leaves and Basharat Peer's memoir Curfewed Night, attempts to highlight the violence by Indian military forces in Indian occupied Kashmir and the resistance of common Kashmiri folks. During the partition of the Indian Subcontinent, Kashmir decided not to affiliate with any of the newly independent countries (Pakistan and India) and remained independent. This study unearths the violence by a stronger force and the sufferings and resistance of weaker group in the selected texts by using the theoretical framework of power and violence by Michel Foucault and Frantz Fanon. Violence, in the name of various factors, gives traumatic experience to its victims and obviously resistance occurs to oppose the dominant forces and violence. Violence and wrong utilization of power in a country of religious minorities, and different provisional and political statuses is not an unholy characteristic for developing and developed states. Such states do not hesitate to oppress minor voices arising from different parts of the state for some controversial demands. This research paper endeavors to put light on the oppressive actions by Indian armed forces against Kashmiri people to keep them away from demanding identity, free religion, self-determination and independence.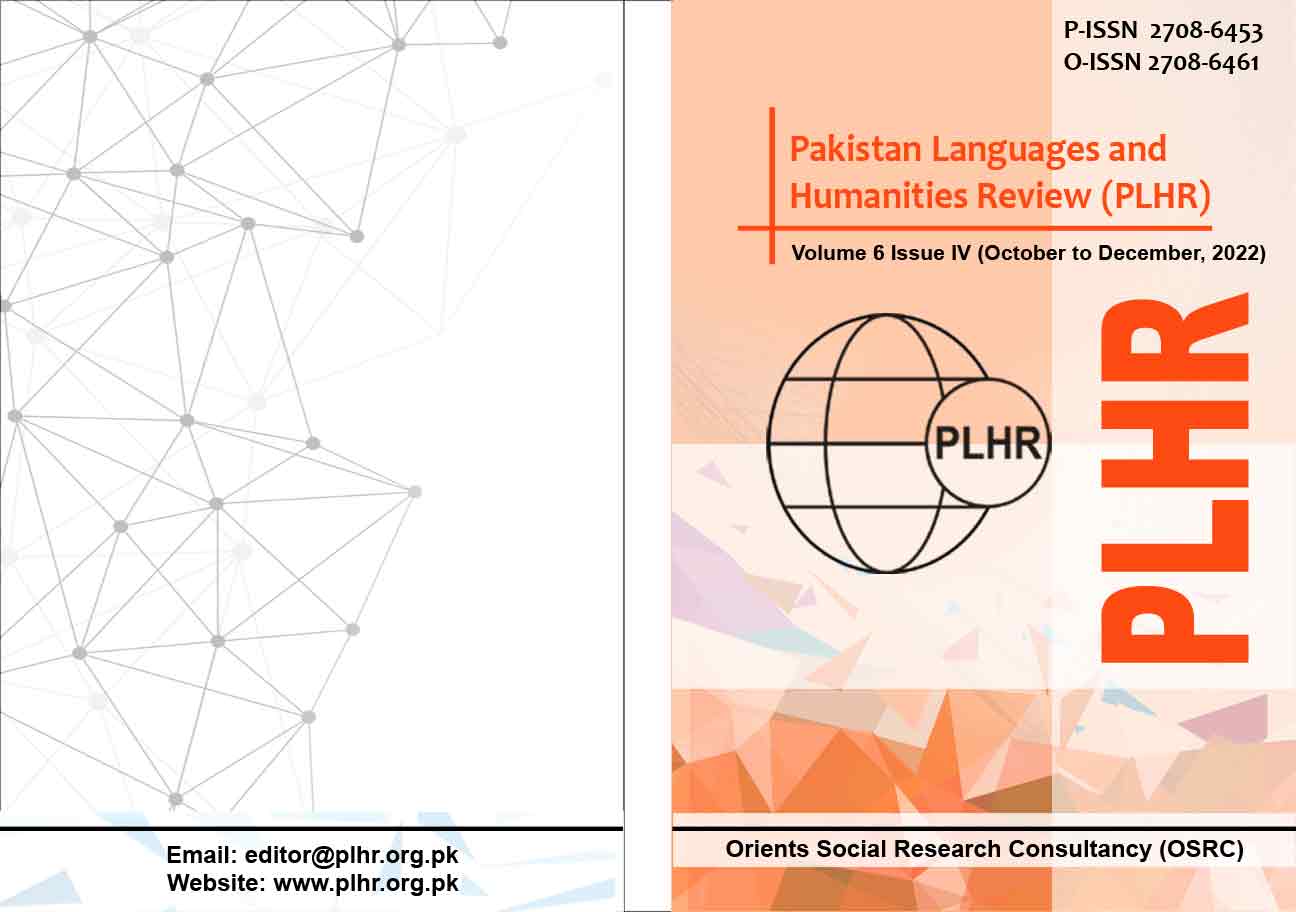 Downloads
Details
Abstract Views: 206
PDF Downloads: 99
How to Cite
Javed, S., Ayub Jajja, M., & Shaheen, A. (2022). Violence and Resistance in Waheed's The Book of Gold Leaves and Peer's Curfewed Night. Pakistan Languages and Humanities Review, 6(4), 443–451. https://doi.org/10.47205/plhr.2022(6-IV)40