Exploring Postmodern Approaches to Jewish Identity in Contemporary Europe through The Finkler Question
Keywords:
Jewish Identity, Metanarratives, Otherness, Postmodernism
Abstract
This research article explores the depiction of Jewish identity in contemporary Europe as presented in Howard Jacobson's novel, The Finkler Question, using postmodern perspectives on Otherness, specificity, and alterity. By drawing on Jean-Francois Lyotard's The Postmodern Condition, the article examines the meta-narratives of Jewish identity and how identity is constructed in a fluid, postmodern era. The article critically evaluates Jacobson's position and whether The Finkler Question posits a postmodern Jewish identity. The article offers insights into the complex and multifaceted nature of Jewish identity in contemporary Europe by analysing the novel's portrayal of Jewish characters and their relationships and examining the broader socio-political context. Ultimately, the article demonstrates how postmodern perspectives can enhance our understanding of this important issue. The analysis shows that The Finkler Question reflects postmodern approaches to identity, with characters navigating complex and often contradictory identities. The novel presents a diverse range of Jewish characters, each with their own unique experiences and relationships to their cultural and religious identity. The article argues that the novel's focus on cultural rather than religious aspects of Jewish identity is evidence of a postmodern Jewish identity that embraces diversity and multiplicity. The article concludes that postmodern perspectives offer a valuable lens through which to examine Jewish identity in contemporary Europe and that works of literature such as The Finkler Question can provide important insights into this complex issue.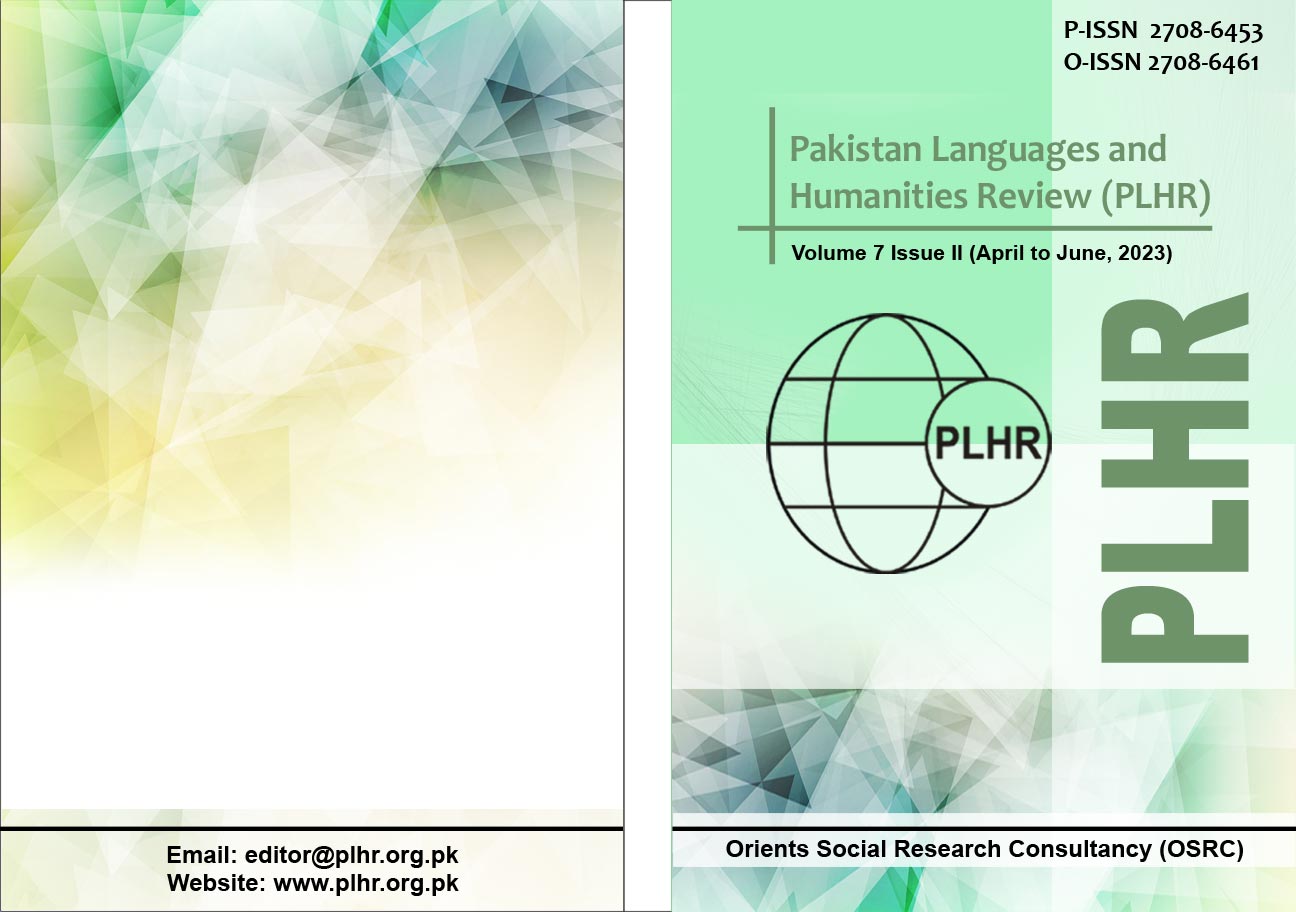 Downloads
Details
Abstract Views: 64
PDF Downloads: 46
How to Cite
Ahmed, T., Alam, K., & Rehman, S. U. (2023). Exploring Postmodern Approaches to Jewish Identity in Contemporary Europe through The Finkler Question. Pakistan Languages and Humanities Review, 7(2), 162–175. https://doi.org/10.47205/plhr.2023(7-II)14