Teaching Intercultural Literary Genres in Pakistani Universities: The Undergraduate Students' Perspective on the Poetry of Rumi and Blake
Keywords:
Intercultural Poetry, Jalal-Ud-Din Rumi, Teaching of Genres, Undergraduate Students, William Blake
Abstract
Pakistan is a multicultural country and people are divided across political and religious values. The major objective of this study is to investigate pedagogical relevance of the poetry of Rumi and Blake for culturally diverse undergraduate classes in Pakistani universities in Lahore. The study was based on survey research design. A closed ended questionnaire was developed for data collection from 100 students purposively selected from two universities in Lahore. Findings of the study indicate that intercultural poetry with the theme of Love written by poets like Rumi and Blake needs to be taught at the undergraduate level. The study has implications for students, teachers, and genre based syllabus designers associated with teaching of English Literature in Pakistani universities.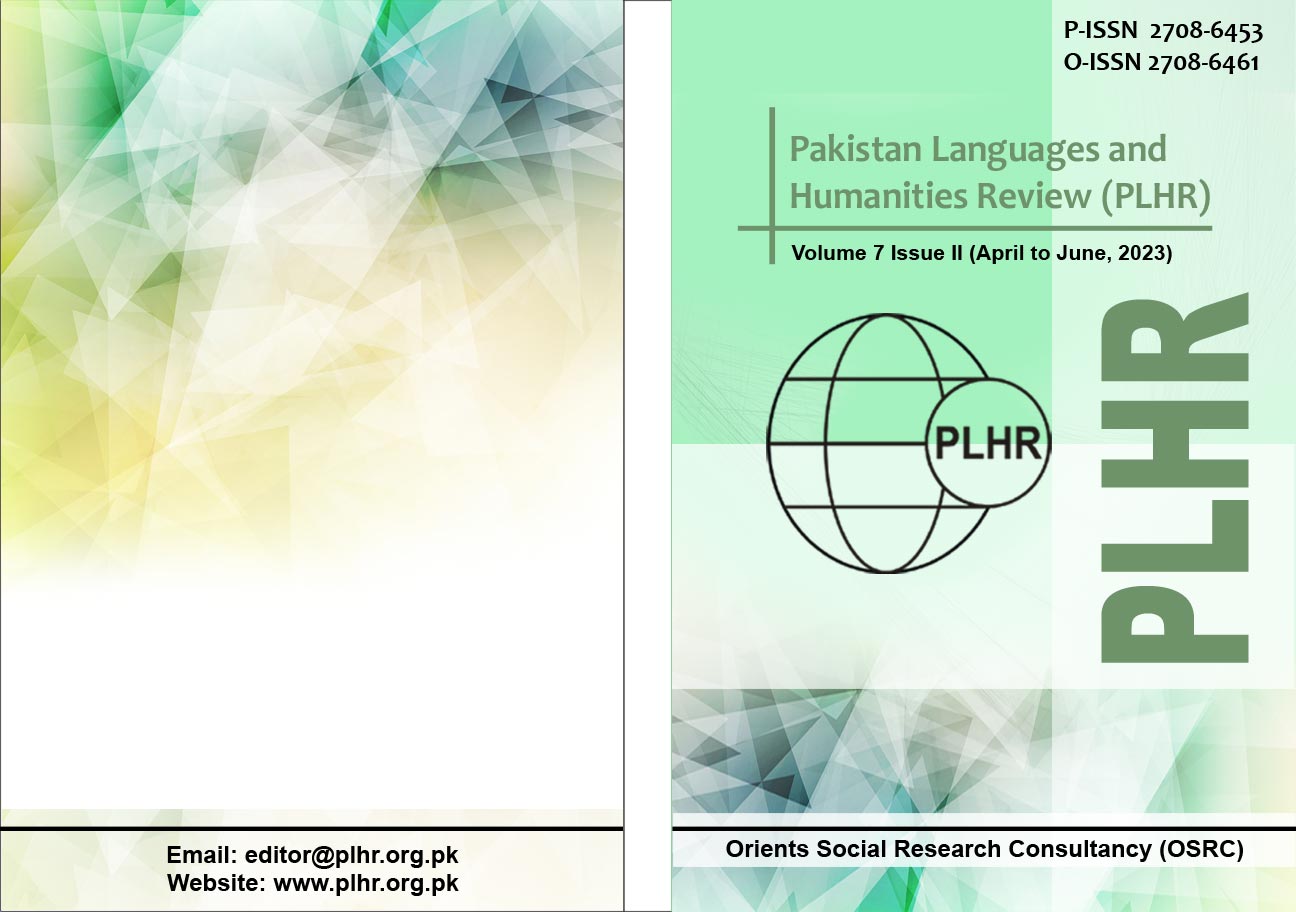 Downloads
Details
Abstract Views: 86
PDF Downloads: 44
How to Cite
Liaquat, A., & Aslam, M. (2023). Teaching Intercultural Literary Genres in Pakistani Universities: The Undergraduate Students' Perspective on the Poetry of Rumi and Blake. Pakistan Languages and Humanities Review, 7(2), 217–224. https://doi.org/10.47205/plhr.2023(7-II)19