Misogynic Semiosis in American Fiction: A Critical Perspective on Female Characters' Dress and Appearance
Keywords:
Critical Discourse Analysis, Fiction, Misogyny, Semiosis, Sociology of Dress
Abstract
This study attempts to explore whether the attire and appearance of female characters in American fiction is a semiosis of patriarchal power. The sociology of dress and appearance was used as the theoretical stance of this research. Two novels, "Gone with the Wind" and "The Help" were selected using criterion sampling. The selected excerpts from these novels were analyzed by Fairclough's three-dimensional method of critical discourse analysis grounded in Halliday's view of language as a semiotic system (1978/2007). Findings from the analysis show that patriarchal values, dominance, misogyny, and the expectation to fulfil feminine norms and socio-economic status are expressed through women's dress. There is also evidence of generic/discursive overlaps which reflect changes in the patriarchal structure of American society, in particular, and by implication in all male-dominated societies in the world including Pakistan. The study has implications for the critical evaluation of ideologies and imagined realities naturalized through literary genres.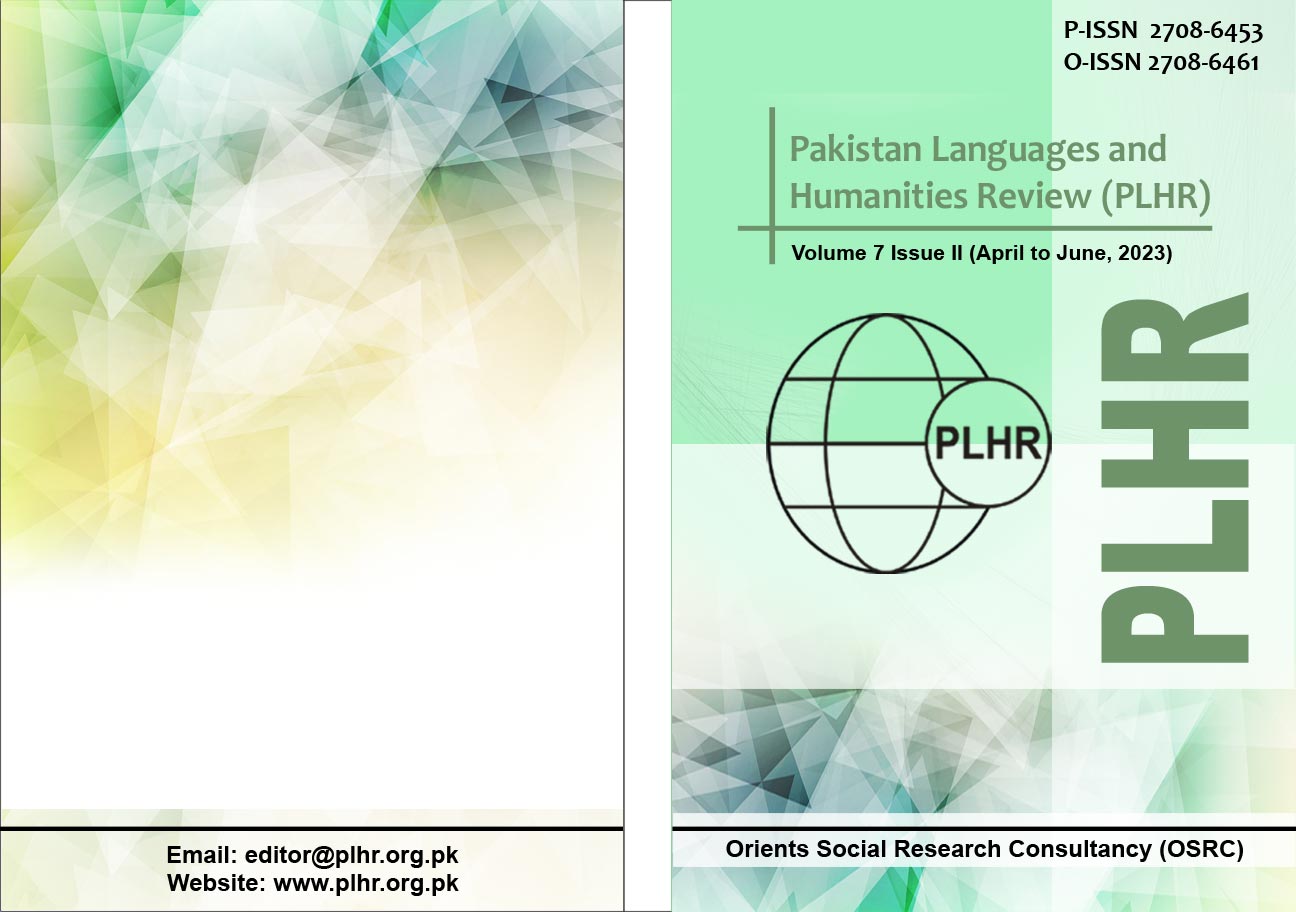 Downloads
Details
Abstract Views: 83
PDF Downloads: 39
How to Cite
Ashher, S., Alphonce, A., & Aslam, M. (2023). Misogynic Semiosis in American Fiction: A Critical Perspective on Female Characters' Dress and Appearance. Pakistan Languages and Humanities Review, 7(2), 296–308. https://doi.org/10.47205/plhr.2023(7-II)25