Exploring the Impact of Gamification on Language Learning Performance among Intermediate College Students: The Role of Motivation, Engagement, and Self-Reliance
Keywords:
Engagement, ESL, Gamification, Language Learning, Motivation, Self-Reliance
Abstract
This study examines the effect of gamification on the language learning performance of ESL learners, specifically looking at how gamification can enhance motivation, engagement, and self-reliance. A sample of 178 female intermediate college students completed a questionnaire adapted from a previous study, measuring gamification variables such as motivation, engagement, and self-reliance. Descriptive statistics and inferential statistics, including regression analysis, were used to analyse the data. Results showed that gamification significantly predicts language learning performance, with motivation, engagement, and self-reliance being important predictors. These findings suggest that gamification can enhance ESL learners' language learning performance by increasing motivation, engagement, and self-reliance, highlighting the potential benefits of incorporating gamification in ESL instruction. Future recommendations include designing language learning activities that promote self-reliance and increasing motivation and engagement using gamification. Pedagogical implications of this study emphasize the importance of gamification in ESL instruction and its potential to improve language learning performance.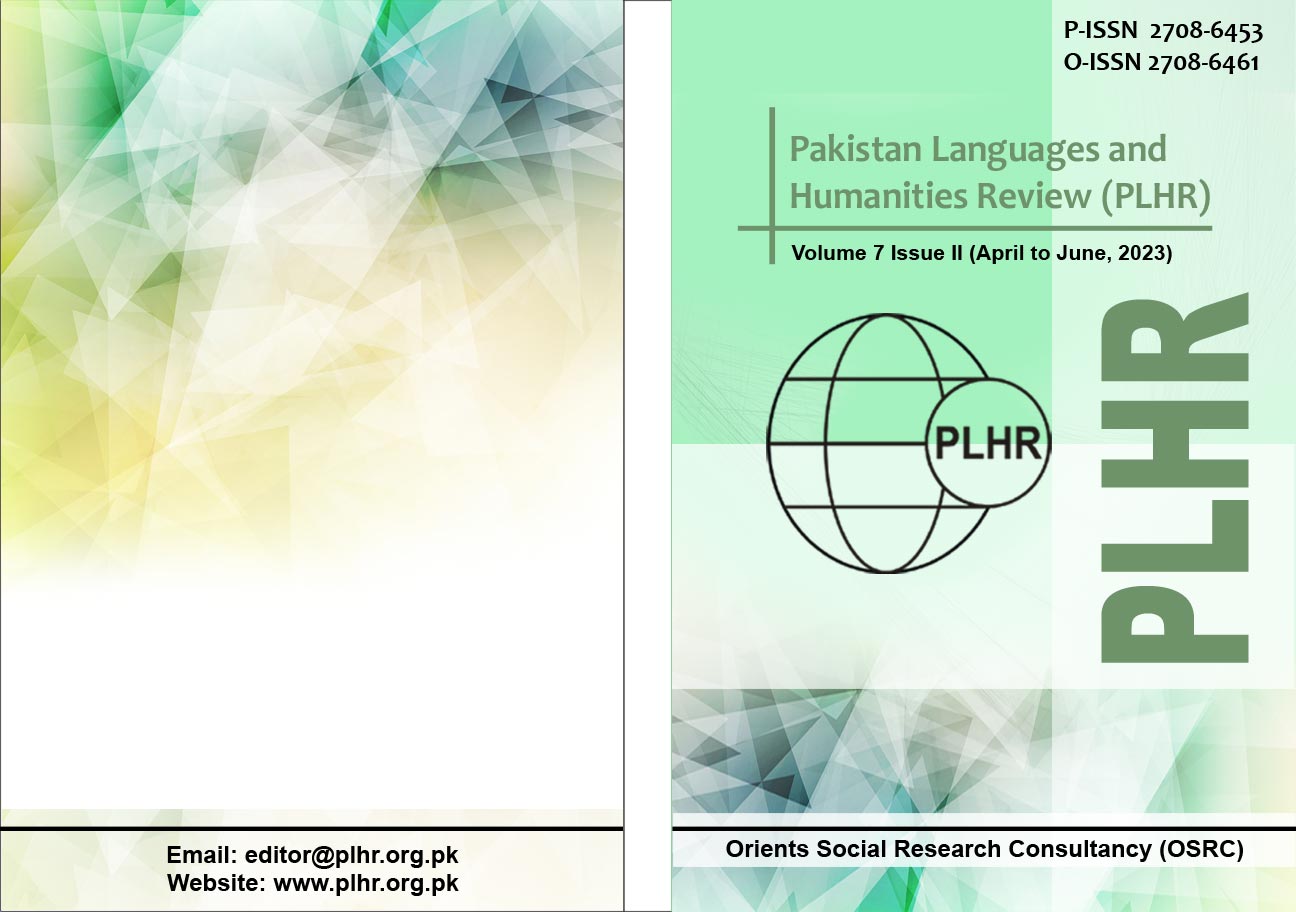 Downloads
Details
Abstract Views: 141
PDF Downloads: 172
How to Cite
Khatoon, S., Thaheem, M. U., & Shah, U. R. (2023). Exploring the Impact of Gamification on Language Learning Performance among Intermediate College Students: The Role of Motivation, Engagement, and Self-Reliance. Pakistan Languages and Humanities Review, 7(2), 284–295. https://doi.org/10.47205/plhr.2023(7-II)24