Exploring Ideology in Intermediate English Textbook: A Case Study of Sindh Textbook Board
Keywords:
Discourse, Ideology, Textbook, Textual Analysis
Abstract
Textbooks and Ideology have become key areas of study these days. This research focuses on the exploration of ideology in Intermediate English textbook-2 devised by the Sindh Textbook Board Jamshoro and employed by the college education department of Sindh throughout Sindh province of Pakistan. This study is based on a textual and critical discourse analysis of ideological content found in Pakistani English language textbooks. It is crucial to note that these English syllabi are used in colleges that accept the Sindh Textbook Board and use the syllabus of the same boards at the intermediate level. Moreover, the study focuses on whether the textbook contains any elements of prejudice, intolerance, hatred, or discrimination against those who practice other faiths. Examining the ideology-related content in intermediate coursebooks, the research utilizes the Critical Discourse Analysis (CDA) of the Fairclough analytical framework. What kind of ideology is employed in the English textbook, as per the first query? The results suggesting of this study show that there is a mixture of several ideologies in intermediate English book-2 i.e., religious ideology, secular ideology, and most dominantly scientific ideology. The textbook, on the other hand, takes a hateful, biased, discriminatory, and intolerable stance against Hindus. Correspondingly, the results of this study can be beneficial in several ways. The results point to the necessity of creating a new English curriculum with better teaching resources. The curricula authors should go back and reread the books to create a syllabus with more ideologies.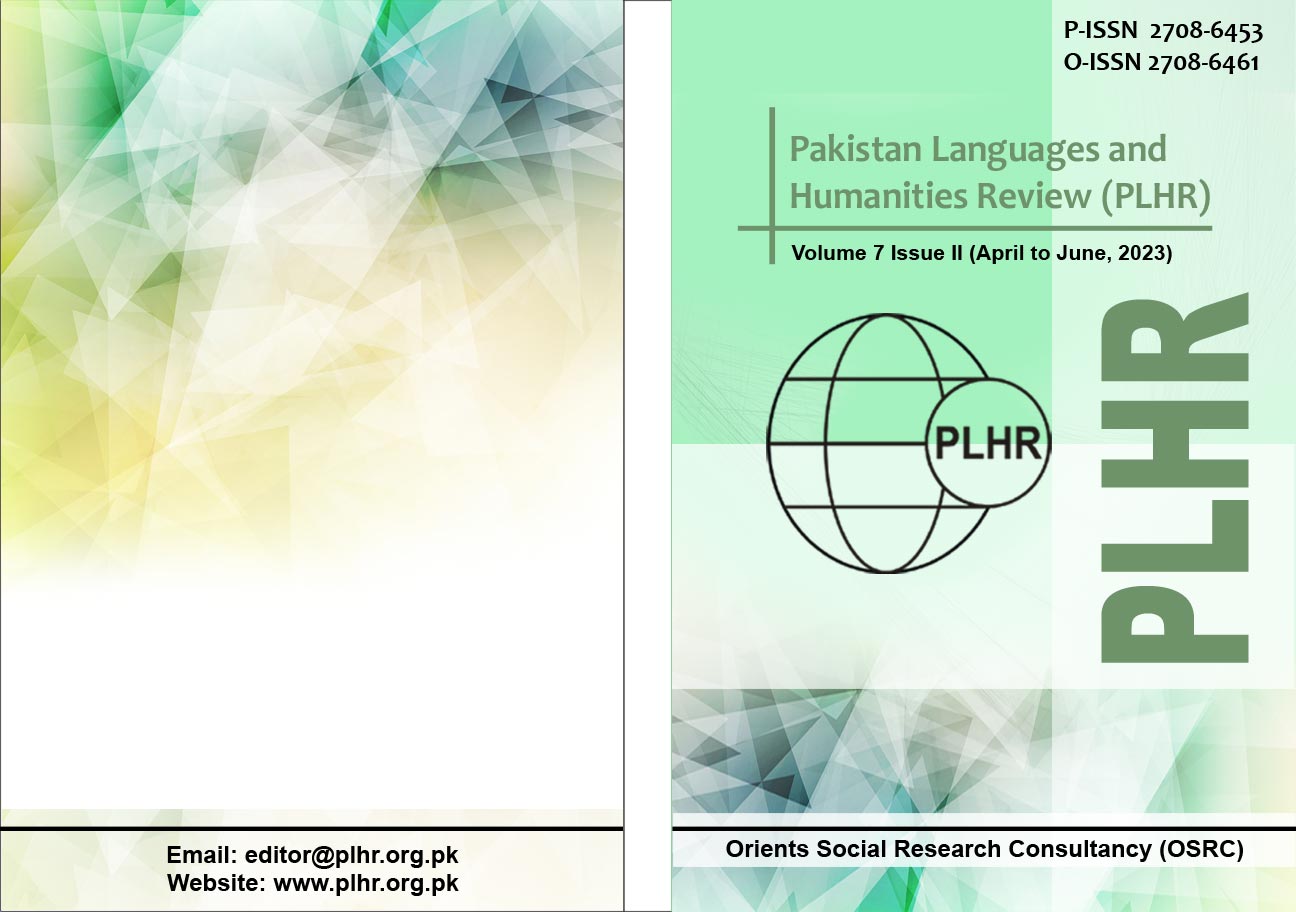 Downloads
Details
Abstract Views: 116
PDF Downloads: 93
How to Cite
Magsi, A. A., Mangnejo, T. H., & Thaheem, M. U. (2023). Exploring Ideology in Intermediate English Textbook: A Case Study of Sindh Textbook Board. Pakistan Languages and Humanities Review, 7(2), 225–238. https://doi.org/10.47205/plhr.2023(7-II)20