Historical and Theoretical Perspectives of English for Specific Purposes: An Overview
Keywords:
Corpus Studies, ESP, Genre-Based Approaches, Historical Developments, Rhetorical Devices
Abstract
This research article investigates the historical and theoretical developments of English for Specific Purposes (ESP) over the past six decades. Early years of ESP research primarily focused on text-based counts before gradually transitioning to a greater emphasis on rhetorical devices. The following decades saw the introduction of central concepts such as NEEDS assessment, linguistic devices and their rhetorical purposes, genre, and rhetorical move, which broadened the scope of ESP research. In the modern age of ESP, corpus studies and genre emerged as central concepts in the field. This led to the emergence of intercultural rhetoric as a key area of research, and the development of genre-based approaches in ESP. The use of corpus studies allowed for a data-driven approach to language analysis, enabling the identification and analysis of linguistic features and patterns of specific genres. Overall, this article provides an in-depth overview of the historical and theoretical perspectives that have influenced ESP research. The analysis highlights the evolution of central concepts such as genre, rhetorical move, and intercultural rhetoric, and emphasizes the significance of corpus studies in ESP research. It provides insights on the historical and theoretical development of ESP.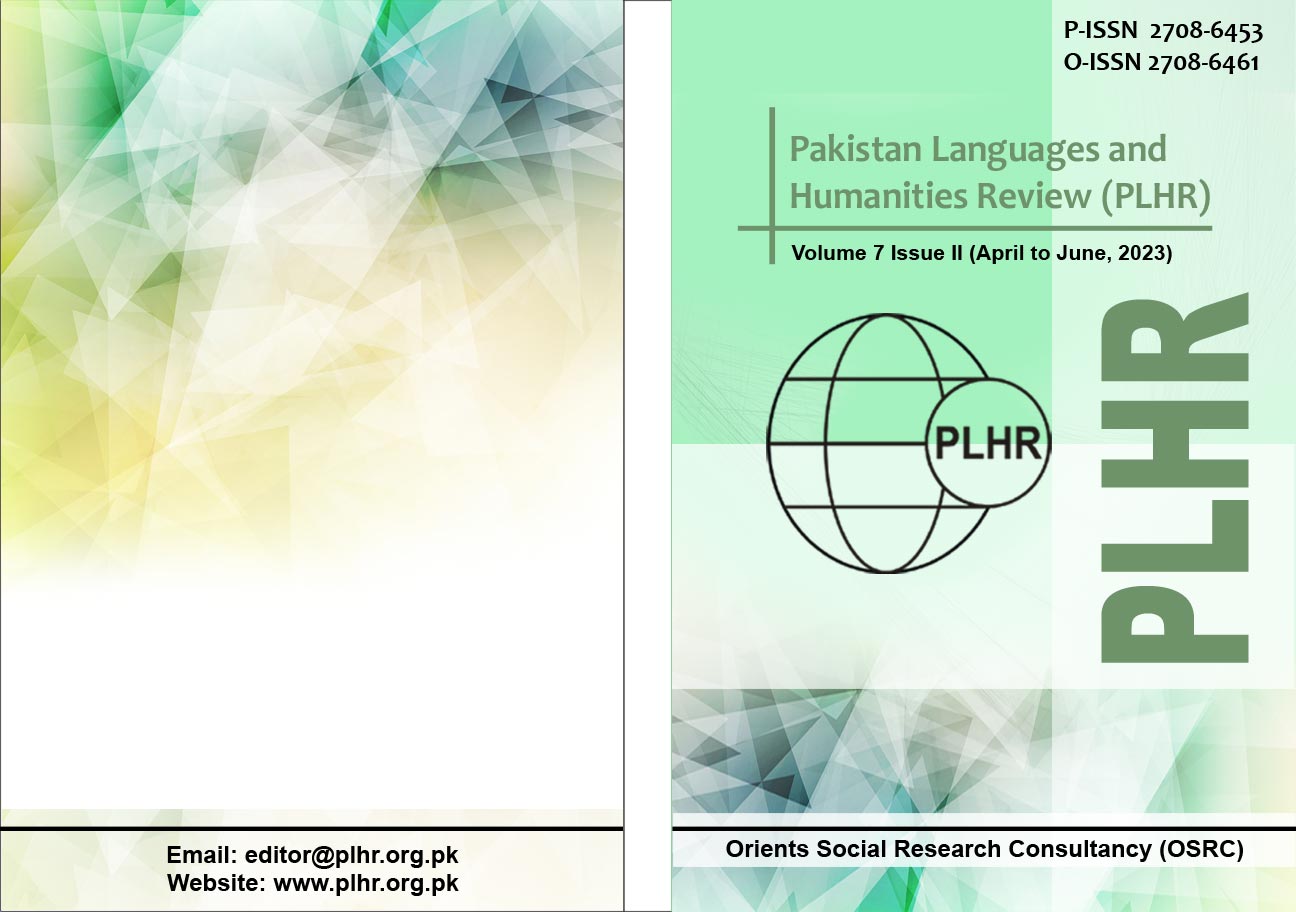 Downloads
Details
Abstract Views: 124
PDF Downloads: 83
How to Cite
Shahid, S. H., Khan, M. A., & Ishtiaq, M. (2023). Historical and Theoretical Perspectives of English for Specific Purposes: An Overview. Pakistan Languages and Humanities Review, 7(2), 370–383. https://doi.org/10.47205/plhr.2023(7-II)32