Paranoia and Schizophrenia in Sindhi Postmodern Literature: An Analysis of the Novel Regal Chowk by Kaleem Butt
Keywords:
Paranoia, Postmodernism, Schizophrenia, Theory of Mind
Abstract
This study examines the interplay of paranoia and schizophrenia in postmodern Sindhi literature, with a specific focus on the novel "Regal Chowk" by Kaleem Butt. Postmodernism, characterized by the eclectic blending of old and new elements in diverse artistic styles, challenges fixed realities and emphasizes the subjective nature of truth. Through an exploration of the representation of paranoia and schizophrenia in Sindhi literature, this research goes beyond the traditional association of these psychological states with modernism and postmodernism, arguing that they collaboratively embody postmodern elements in fiction. By conducting a meticulous analysis of "Regal Chowk," this study sheds light on the intricate relationship between paranoia, schizophrenia, and postmodernism in Sindhi literature. It uncovers the thematic nuances, characterization techniques, and narrative strategies employed in the novel, offering valuable insights into the construction of postmodern literary landscapes. The findings contribute to a deeper understanding of how psychological states intersect with postmodernism, showcasing the dynamism and experimental nature of Sindhi literature in its exploration of narrative forms and concepts. Ultimately, this research underscores the prevalence of paranoia, schizophrenia, intertextuality, and the rejection of objective truth in Sindhi literature, establishing its significant connections to wider literary traditions.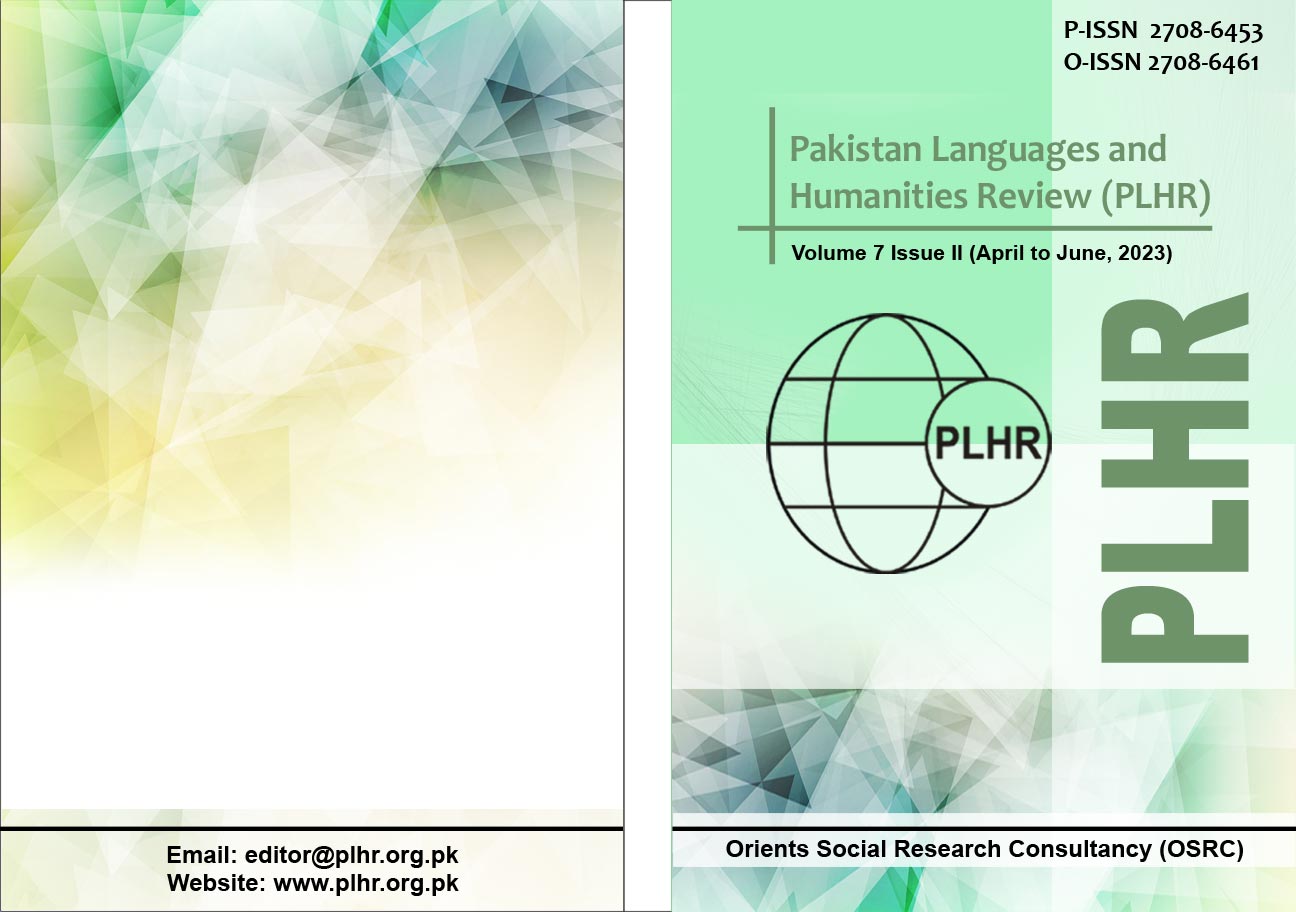 Downloads
Details
Abstract Views: 62
PDF Downloads: 62
How to Cite
Solangi, S. A., Lashari, M. A., & Siddiqui, M. A. (2023). Paranoia and Schizophrenia in Sindhi Postmodern Literature: An Analysis of the Novel Regal Chowk by Kaleem Butt. Pakistan Languages and Humanities Review, 7(2), 704–714. https://doi.org/10.47205/plhr.2023(7-II)63