Predicting School Performance through Organizational Management Quality of Head Teachers
Keywords:
Communication and Community Relations, Coordinating Safety, Daily Operation Organizational Management, Organizing and Managing Technology Resources, School Performance
Abstract
The study mainly focused to predicting organizational management quality of head teachers, measured through teachers' ratings, through school performance. Organizational management is a process that measures how quality practices (using data to make decisions, coordinating safety, daily operation and maintenance of the facility, organizing and managing technology resources, seeking and allocating fiscal resources, communication and community relations) were implemented by head teachers effectively. School performance is defined as the attainment of all short-term or long-term educational targets achieved by the teachers, students, and their schools. In district Sahiwal, 820 Secondary School Teachers evaluated organizational management quality of their head teachers on questionnaire for school performance, score of student achievement were obtained from their schools, while Monitoring and Evaluation Assistants' monthly visit reports were used to collect the data on factors such as teacher presence, cleanliness of schools, student presence and functioning of facilities. The study revealed that head teachers used organizational management practices effectively and high level of schools' performance was also found. The study further explored the moderate relationship between both variables (r=.57), and 34 % of variance in school performance was explained through organizational management quality. The study recommended that organizational management skills of head teachers might be used to predict school performance.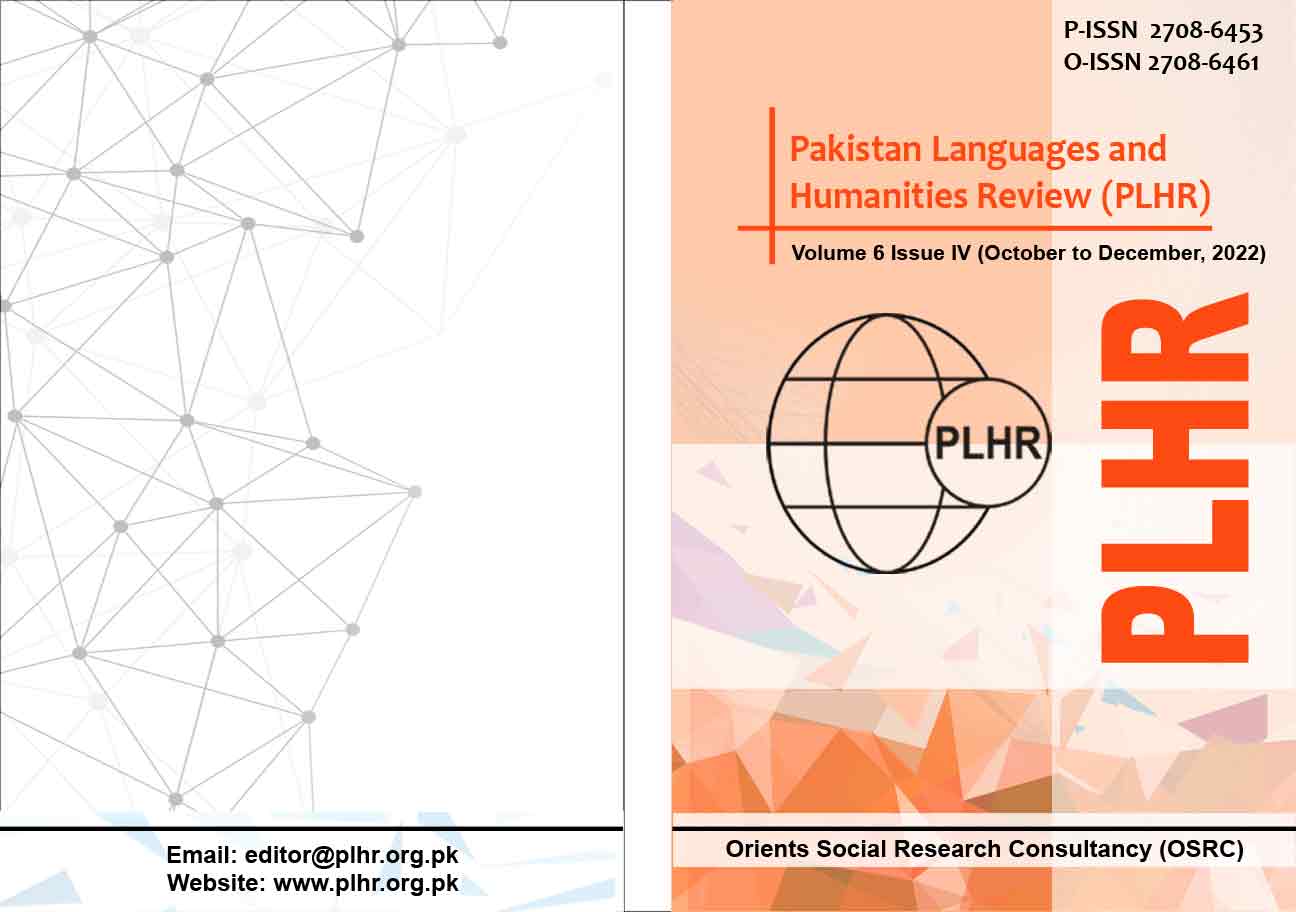 Downloads
Details
Abstract Views: 115
PDF Downloads: 79
How to Cite
Akram, M., Irfan Malik, M., & Ullah, S. (2022). Predicting School Performance through Organizational Management Quality of Head Teachers. Pakistan Languages and Humanities Review, 6(4), 405–419. https://doi.org/10.47205/plhr.2022(6-IV)37