Analysis of Simile and Personification used by Imran Khan at 76th Session of UNGA as Rhetorical Stylistic Device in Speech
Keywords:
Imran Khan, Personification, Political Speech, Rhetoric, Smile
Abstract
Rhetoric is primarily the art of persuasion through speech and the skillful application of vocabulary by individuals to influence the behavior or attitudes of others. A rhetorical analysis, on the other hand, necessitates the use of critical reading skills and aims to describe how the speaker delivers speeches rather than what he actually says. This study investigates Imran Khan's attempts to persuade the audience by employing figures of speech like simile and personification. His personification and simile were examined during analysis. It is asserted that figures of speech like simile and personification are used to mobilize the audience and persuade them to adopt particular ideas, in addition to being used as ornamentation to make speeches appealing to the audience. According to the study's findings, political speeches often employ rhetorical devices like personification and similes to persuade their audiences. To analyze the speech stylistically, the researcher chooses the Perrine Laurence theory of figurative language Through this theory, the study examines the use of stylistic devices to create a rhetorical impact in the speech. To determine whether the data could be trusted, triangulation was used.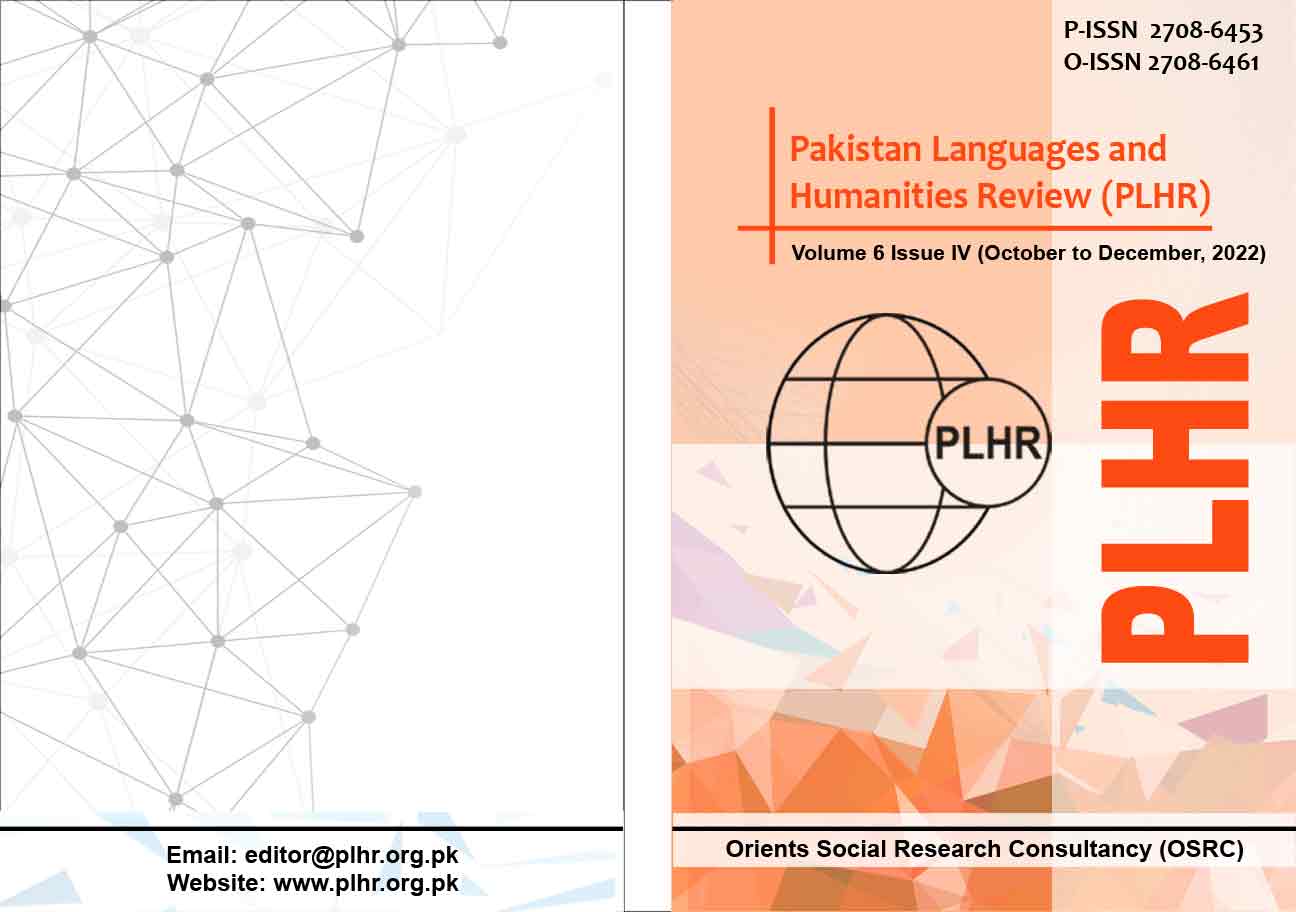 Downloads
Details
Abstract Views: 114
PDF Downloads: 210
How to Cite
Akram, M., Sarwat, S., & Adil Wazeer, M. (2022). Analysis of Simile and Personification used by Imran Khan at 76th Session of UNGA as Rhetorical Stylistic Device in Speech. Pakistan Languages and Humanities Review, 6(4), 571–580. https://doi.org/10.47205/plhr.2022(6-IV)52