Identification of Language Patterns in the Movie ''Wild Child''
Keywords:
Appraisal, Attitude, Language Patterns, Wild Child
Abstract
Different linguistic paradigms can be used to evaluate language patterns. Identification of language patterns reveals the order in which authors present their characters in their works. A previous approach to pattern analysis only considered patterns that could be described. However, classical theories do not confine language patterns to the grammatical, conceptual, or descriptive ways of organising things. From a communicative standpoint, modern linguistic studies widen the notion of language patterns. This study makes an effort to analyse the linguistic patterns that fit into the Appraisal theory and its sub-system attitude, one of these contemporary systemic functional linguistic frameworks. The study classifies the emotional utterances into the sub-systems of attitude, affect, judgement, and feeling.The study examines the emotional expressions made by the three movie's central characters and classifies them according to their sub-system attitude, affect, judgement, and appreciation. The qualitative approach has been used to derive the findings. According to a statistical analysis, Poppy, Harriet, and Mrs. Kingsley's language patterns meet the Affect and Judgment well. The discrepancies between the characters' utterances on a negative and positive scale can be determined by the association between the sub-system attitude of assessment and language patterns.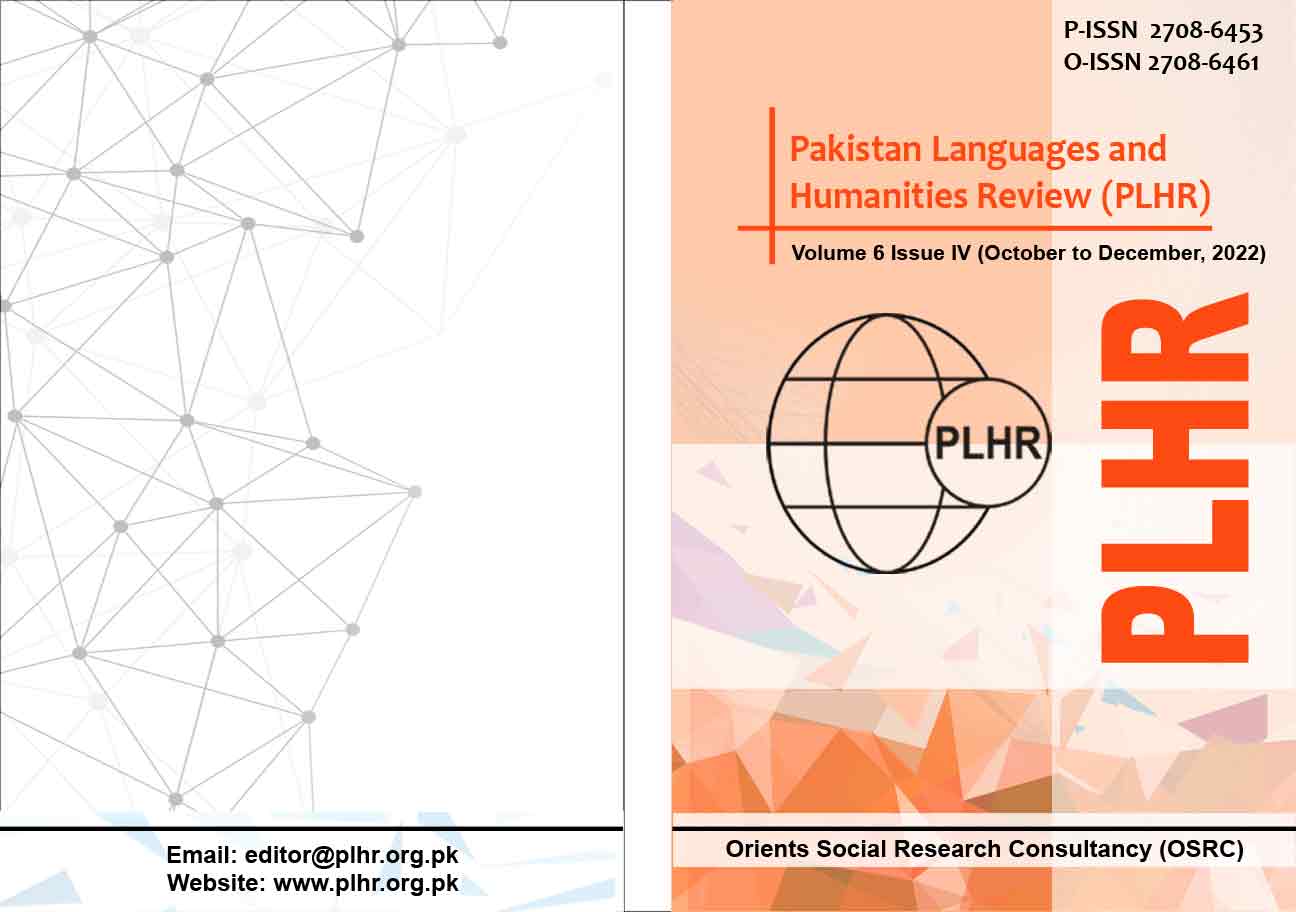 Downloads
Details
Abstract Views: 93
PDF Downloads: 83
How to Cite
Imran, M., Sarwat, S., & Saeed, R. (2022). Identification of Language Patterns in the Movie ''Wild Child''. Pakistan Languages and Humanities Review, 6(4), 533–546. https://doi.org/10.47205/plhr.2022(6-IV)48